Lycabettus Hill
A towering, dome-shaped mountain in Athens with a unique viewpoint of the entire city, the Acropolis, Mount Hymettus and Mount Aigaleo, and right onto Piraeus and the waters beyond.
Lycabettus is spelled a number of ways in English, for example Lycabettos, Lykabettos and Lykavittos.
The hill is 908 feet above sea level. For comparison, the close by Acropolis is 512 feet above sea level.
---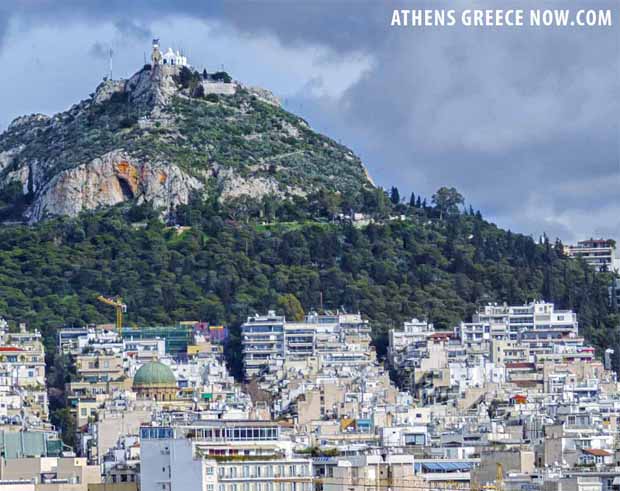 ---
---
View of Lycabettus Hill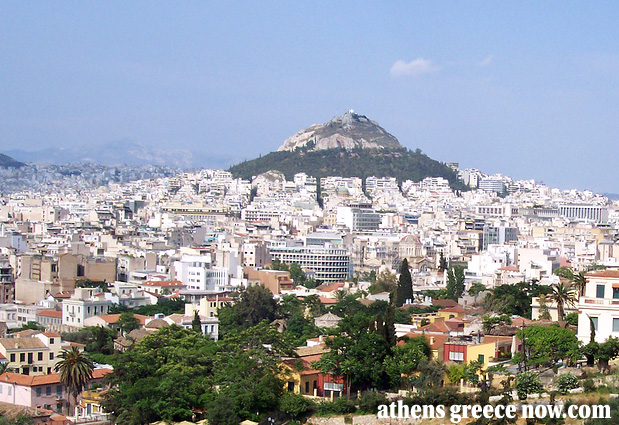 ---
View from Lycabettus Hill in Athens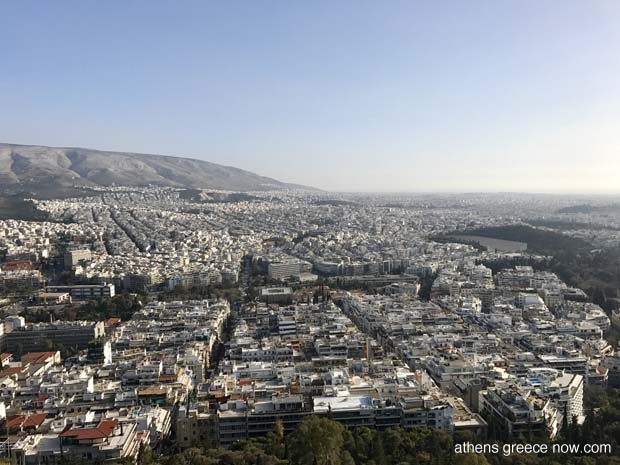 ---
---
Rizari Ave from Lycabettus Hill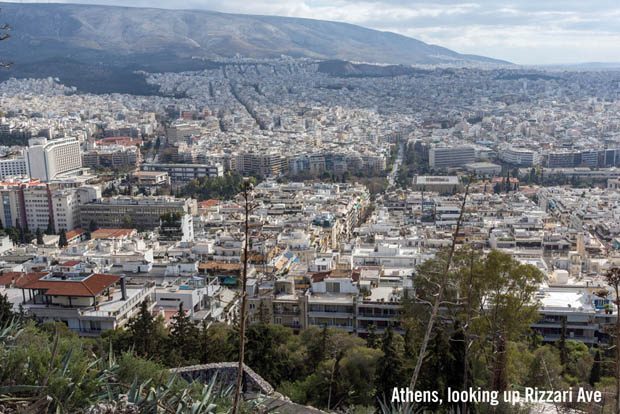 Rizari Ave in Athens seen from Lycabettus Hill. The Hilton Hotel is on the far left and the square building off center on the right of Rizari is the War Museum. In the distance is Ymittos mountain.
---
Lycabettus Hill from Areopagus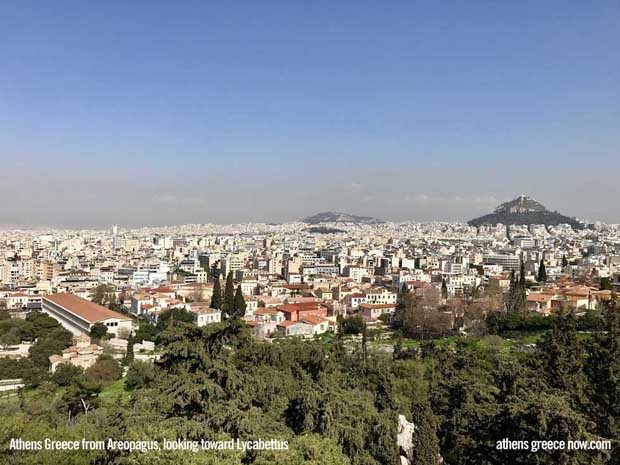 ---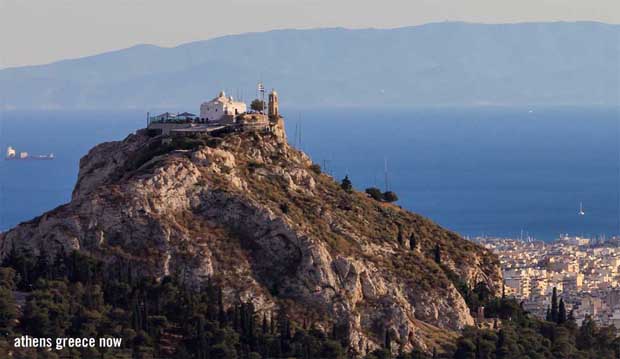 ---
---

---

---
The Acropolis in Athens Greece
The Acropolis - Parthenon and More
---

---
Media lists of Greece
List: Greece Newspapers and Media
List: Embassy addresses in Greece, Grocery Stores, More
List: Visiting Greece information and Tourism links
---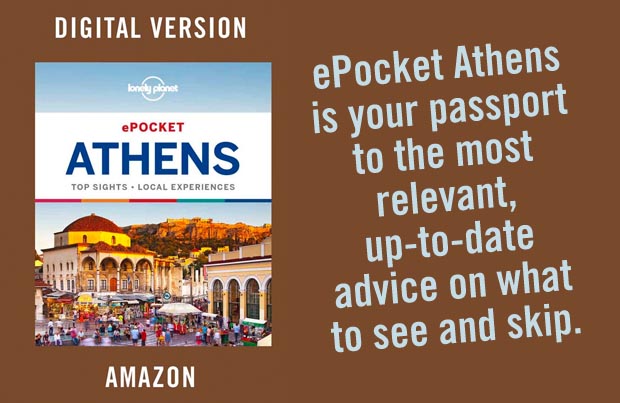 Lonely Planet Pocket Athens (Travel Guide)
---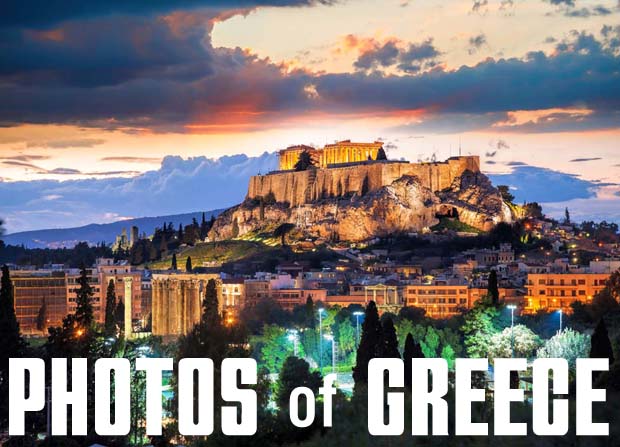 ---
The World Atlas - Greece and Adriatic Region - Amazon
"The Atlas steps into the digital age. A new one-of-a-kind World Atlas covering all parts of the globe with animated maps from Rand McNally and in-depth cultural and historical information. Each episode is dedicated to different countries, containing four distinct features - physical geography, political geography, popular locations, and thematic maps."
---