Lycabettus Hill
A towering, dome-shaped mountain in Athens with a unique viewpoint of the entire city, the Acropolis, Mount Hymettus and Mount Aigaleo, and right onto Piraeus and the waters beyond.
Lycabettus is spelled a number of ways in English, for example Lycabettos, Lykabettos and Lykavittos.
The hill is 908 feet above sea level. For comparison, the close by Acropolis is 512 feet above sea level.
Five important facts about Lycabettus:
Location and height: Lycabettus Hill has a unique location at the center of Athens. It is the highest point in the city, standing at 277 meters (908 feet) above sea level.

Chapel of St. George: At the top of Lycabettus Hill is a small white chapel dedicated to St. George. From this chapel built in the 19th century are stunning views of the city.

Cable car: The top of Lycabettus Hill can be reached by walking or taking a cable car. The cable car was added in 1965 and can move visitors to the top of the Lycabettus in minutes.

Views: Lycabettus Hill is considered to have some of the very best views of Athens, with the Acropolis, the city skyline, and the Aegean Sea all within sight. It is a popular spot at sunset when the city is bathed in golden light.

Mythology: Lycabettus means literally "the hill of wolves" in Greek, and it is said that the hill was once home to wolves. Also, the ancient gods "accidentally" created Lycabettus because a limestone mountain, intended for the Acropolis, was dropped.
---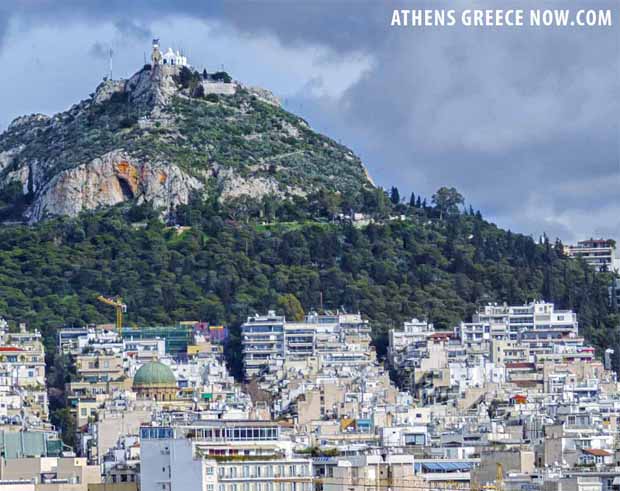 ---
---
View of Lycabettus Hill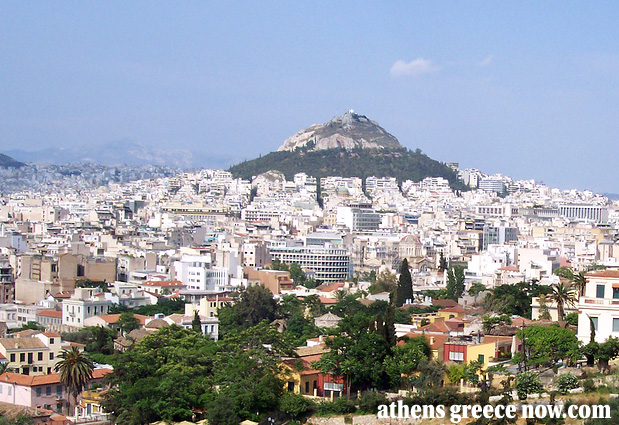 ---
View from Lycabettus Hill in Athens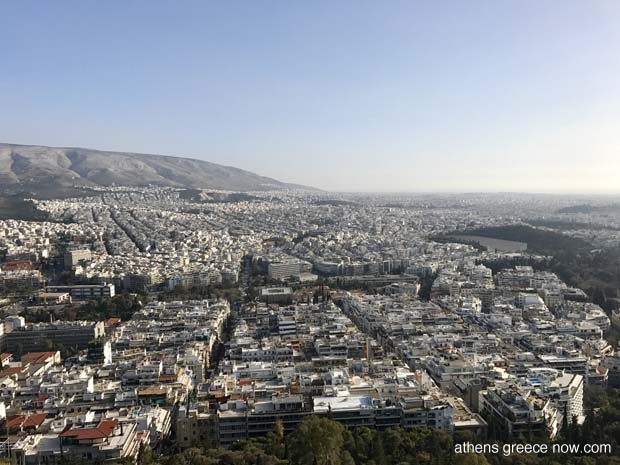 ---
Rizari Ave from Lycabettus Hill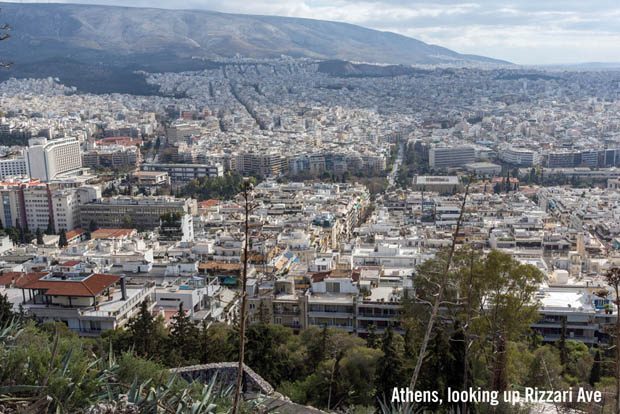 Rizari Ave in Athens seen from Lycabettus Hill. The Hilton Hotel is on the far left and the square building off center on the right of Rizari is the War Museum. In the distance is Ymittos mountain.
---
Lycabettus Hill from Areopagus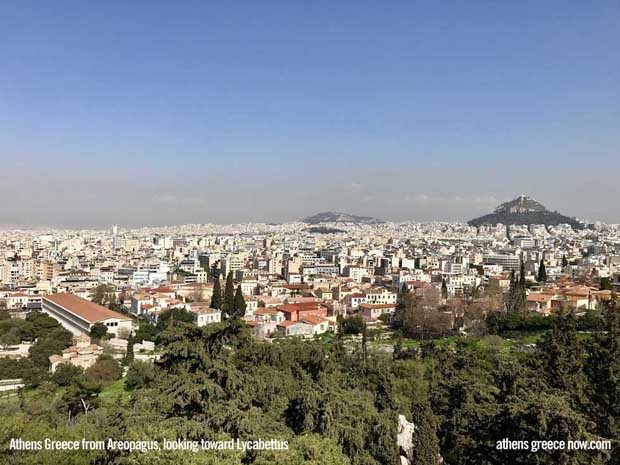 ---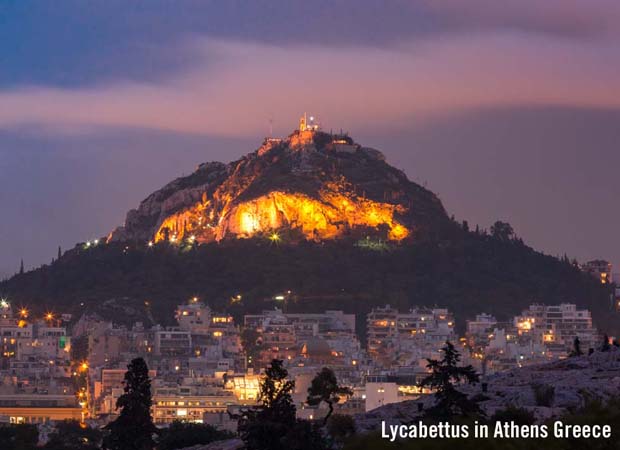 ---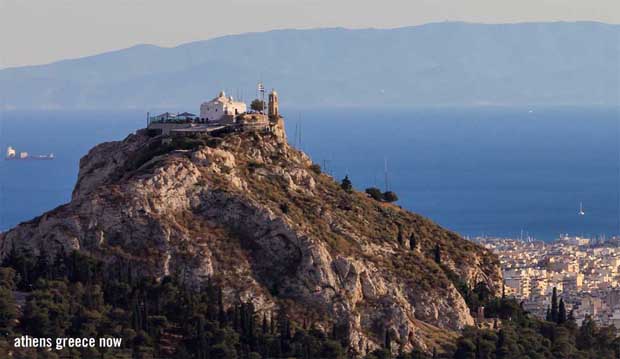 Related: Mountains of Greece
---
---

---

---
The Acropolis in Athens Greece
The Acropolis - Parthenon and More
---



---
Advertisement: I am an Amazon affiliate
Fodor's Essential Greece: with the Best Islands (Full-color Travel Guide)