---
---
Zakynthos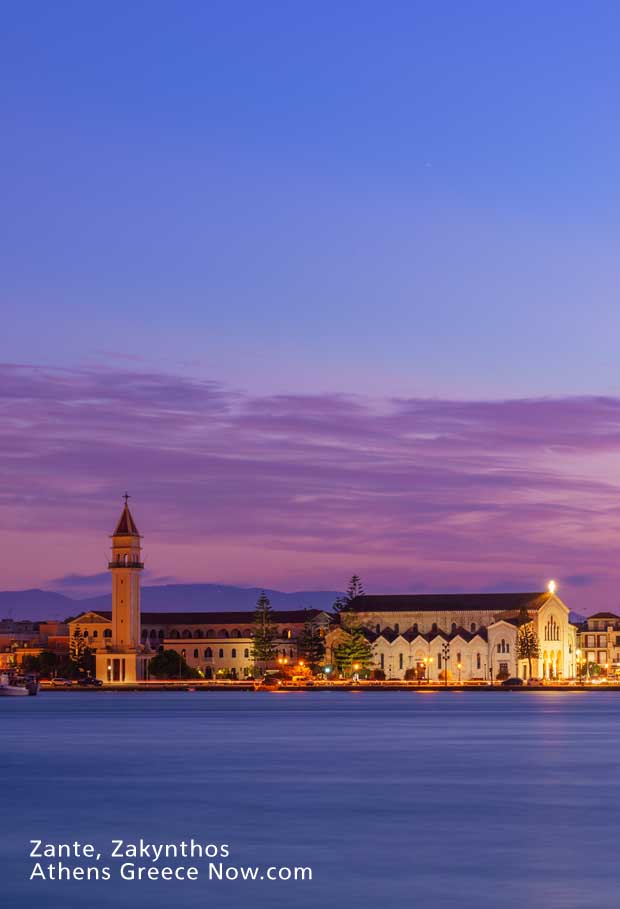 Zakynthos (or also spelled Zakinthos) is one of the seven islands of Heptanesia (the others are Corfu, Kithira, Lefkas, Ithaki, Kefalinia and Paxi) and is in the Ionian Sea facing towards Sicily, Italy, on one side, and the Greek mainland on the other.
The island was ruled by the Republic of Venice while Greece was under Ottoman rule (from the fall of Constantinople in 1453 to Greek Independence in 1821), so the Ionian Islands have the distinction of escaping the heavy Turkish influences that were spread across Greece during the 4 centuries of Ottoman dominance.
Sometimes called Il Fiore Di Levante the island suffered earthquakes in the past which flattened many of the 18th century buildings treasured for their architectural design and historical value. Since then, an effort has been made to reinvigorate the island's style with newer structures.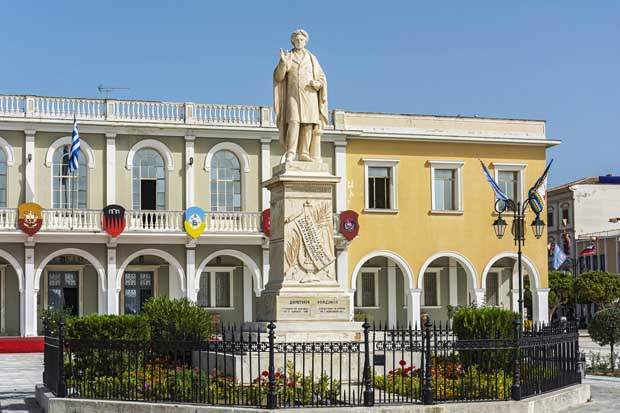 Monument to the national poet Dionysius Solomos
---

---

---
---
The Acropolis in Athens Greece
The Acropolis - Parthenon and More
---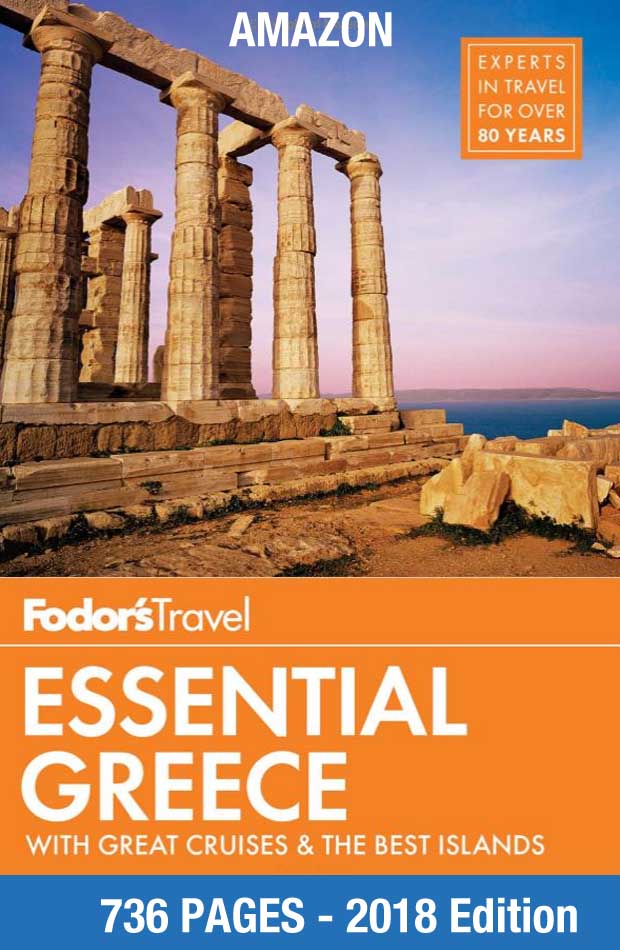 AMAZON: Fodor's Essential Greece: with the Best Islands (Full-color Travel Guide)