Greece and the economic crisis 2018
NEWS ARCHIVE - June 14 - June 21
---
---
June 21, 2018
Finance
Eurogroup: Disputes over EFSF loan maturity extension - iefimerida.gr
Germany pockets 2.9 bn euros from Greece bailouts - MSN News
Greece likely to get green light to exit bailout program, but worries linger - Market Watch
Lemmer: Greece has kept its commitments, time to keep ours - Naftemporiki
As Greece Ends a Decade of Bailouts, Problems Linger for Europe - NY Times
EWG document reveals plans on Greek debt, post-program supervision, cash buffer - eKathimerini
Greece's economy at a turning point? - Euro News
Eurozone ministers seek end to Greece bailout odyssey - MSN News
After €300 billion in aid, Greece will exit its bailout on shaky ground - qz.com
Greece's Creditors Are Said to Plan Post-Bailout Commitments - Bloomberg
Germany - France: Eurogroup will end with a debt relief solution for Greece - Athens News Agency
Unchanged BoE interest rates boost expectations for growth in August - Liberal GR
FYOM
Macedonian parliament ratifies name deal with Greece - Fox News
It's Too Early to Call Greece and Macedonia's Name Agreement a Done Deal - World Politics Review
More
Trilateral meeting with defence ministers of Greece, Cyprus & Israel on Friday - Protothema
---
June 20, 2018
Finance
As Greece Ends a Decade of Bailouts, Problems Linger for Europe - NY Times
Greece says expects decisions from Eurogroup on debt - Reuters
Greece to get up to 15 billion euros after third bailout - German official - Euronews
Can Oil Pull Greece Out Of Poverty? - Finance
Tsipras: We expect a decision that will signal the end of Greece's adventure - Athens News Agency
France and Germany call for easier bond restructuring - Naftemporiki
Strict oversight of compliance with the Agreements - Greece's commitments until 2022 - Liberal GR
The combined total of Greece's bailouts is bigger than Hong Kong's economy - QZ
Tourism
Greek current account deficit widens in April, tourism revenues increase - freemalaysiatoday
Thomas Cook to Invest €150M in Greek Tourism in 2018 - Greek Reporter
'Thematic Tourism Key to Boost Arrivals to Greece' – Interview with Hellenic Chamber of Hotels President Alexandros Vassilikos - GTP
FYOM
Parliament of Former Yugoslav Republic of Macedonia ratifies name deal - eKathimerini
Macedonia's parliament ratifies name agreement with Greece - Reuters
Macedonian parliament ratifies name deal with Greece - ABC News
More
New Hellenic Museum exhibit explores impact of world refugee crisis via Greece - Chicago Times
The Turks now suspect a possible deception by the two soldiers - iefimerida.gr
---
June 19, 2018
Greece stocks lower at close of trade; Athens General Composite down 0.62% - Investing
Greece to get up to 15 billion euros after third bailout: German official - Reuters
Turkish Judges Again Refuse Release for Greek Soldiers
---
Why Three Rescues Didn't Solve Greece's Debt Problem - Bloomberg
Bloomberg article asks and answers a list of questions: 1. Is the economy strong enough to exit the bailout smoothly? 2. Why did Greece need so many bailouts? 3. What has Greece done to address its budget problems? 4. What else does Greece need to do? - etc., there are several more points and a depressing "bad loan" chart that puts "Greece is in a league of it's own" with a 46.5% non-performing loan rate.
---
June 18, 2018
Finance
Eurozone braces for row with Greece over bailout exit terms - Concerns likely that country will suffer fourth collapse unless EU writes off some debt - UK Guardian
Moscovis: Definitely a debt deal at the Eurogroup - New Intervention by the Commissioner for Economic Affairs - Naftemporiki
We will testify for Andas. Georgiou if necessary "No one denies the credibility of ELSTAT..." - Naftemporiki
"... The Prime Minister stresses that no retreat to pension reform will be allowed, while referring to the Georgiou case, he says that no one denies ELSTAT 's credibility and notes that "if the court asks us to testify in favor of it, we will do so."
FYOM
In interview with Kathimerini, Mogherini says EU will throw weight behind name deal - eKathimerini
Macedonia Signs Historic Deal With Greece on Name Dispute - NY Times
Macedonia agrees to change its name, ending long dispute with Greece - UK Guardian
Protests in Greece as Macedonia is renamed after 27-year row - UK Sky News
Big rally in Athens for Macedonia as government snobs the will of the Greek people - Protothema
Turkey
Turkey: Presidential candidate makes TV speech from prison - He called Turkey's current climate a "teaser" and warned that "the actual scary part of the movie has not yet begun" - Protothema
More
Thousands of tonnes of garbage on the streets of Athens - Liberal GR
In the swamp of division Political parties have become caught up in electoral tactics, from which they cannot escape even for the sake of a national issue - Tovima
Flood scare in Athens - Minos - iefimerida
In support of the agreement with Skopje, also new pension cuts, toll increases also voted - Evros GR
The Athens Stock Exchange and the American-Hellenic Chamber of Commerce Host the 7th Greek Investment Forum, "Greece: Back on the Path to Growth"
---
June 16, 2018
Greece, Macedonia to sign name change accord June 17 - Reuters
Greece and Macedonia Press Ahead With Name Change - NY Times
EU Commission says Greece needs help easing debt load - ABC News
Motion to censure rejected - Protothema
Greece Wants a Bold Merkel Embrace of Macron's Euro Zone Plans - US News
---
June 15, 2018
Finance
EU Commission says Greece needs help easing debt load - ABC News
Greece Approves Last Big Austerity Package of Yearslong Bailout - Wall Street Journal
Greece passes fast-track reform package to unlock bailout cash - Reuters
Greece clears last batch of reforms needed to exit bailout - Washington Post
Reggling confirmed that there will be strict post-mortem surveillance - Liberal GR
The same old story, in a worse version - eKathimerini
"...Regardless of any agreement with our creditors for public debt reduction, supervision will continue ... the general situation has not improved. Public debt is greater than it was in 2010, whereas private individuals now owe more than 100 billion euros in delinquent debts to the tax office, another 100-or-so billion in overdue loans to banks, and more than 20 billion in overdue fees to social security funds. After eight years of bailout agreements, reforms and austerity, we still don't know when and how our country will stand on its feet.
Politics
Kammenos, Kouvelis filing lawsuit against Golden Dawn and Barbaroussis - Athens News Agency
Venizelos calls for last minute changes in Fyrom ... in the text on the highly charged issues of ethnicity and language - Tovima
Barbarousi expelled from Golden Dawn - toxwni.gr
Golden Dawn Delirium: Call for a coup to arrest Pavlopoulos and Tsipras - iefimerida.gr
Papandreou: Dangerous divisions, criticism that the gov't negotiates on its own, does not attempt to cultivate the necessary spirit of national consensus - Tanea
Minister of Defense requests Golden Dawn be prosecuted on basis of Articles 134 and 135 of the Constitution - Thessaloniki Radio
Twenty SYRIZA MPs fail to vote omnibus bill due to technical issues - Protothema
More
HCDCP: 3,103 cases of measles - Naftemporiki
---
June 14, 2018
FYOM
Opposition head to call no-confidence vote in gov't - ABC News
"...Greece's Alexis Tsipras faces a vote of no-confidence in his government, while Macedonia's Zoran Zaev is contending with the refusal of the country's president to sign off on the deal if it is approved by parliament.
Macedonia and Greece: Backlash over name deal - BBC
Macedonia president says won't approve name deal with Greece - Reuters
Macedonia and Greece fail to resolve bitter naming dispute President Gjordje Ivanov says no to deal renaming country as Republic of North Macedonia - UK Guardian
Tsakalotos: Yes to the agreement with Macedonia otherwise forget development in Northern Greece - Liberal GR
Macedonia name change deal with Greece hits a big snag - CNN
Finance
ESM's Regling sees Greek 'success story' - Tovima
ESM Head: Greece could be the next success story - Protothema
Dragie: Quitting QE in December - Naftemporiki
Tourism
Fraport Greece offers airlines cheaper fees to attract new business - Reuters
Fraport Greece Sees Double-Digit Percentage Rise in 2018 Passenger Traffic - NY Times
More
India President Kovind to Visit Greece - India West
Visit of Greek royalty in 1953 remembered - New Orleans Advocate
---
Plaka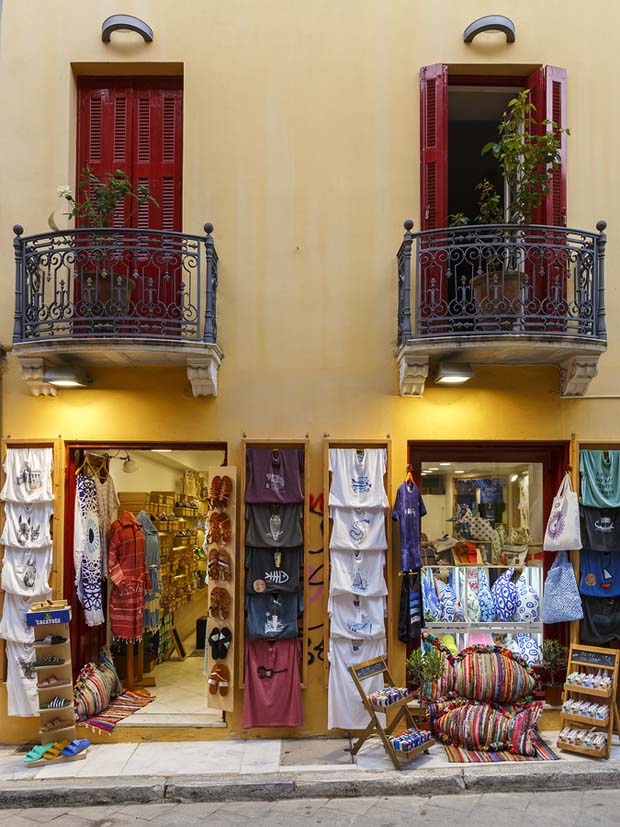 ---
Fodor's Essential Greece: with the Best Islands (Full-color Travel Guide)
---
NEWS ARCHIVE - June 2018
---
---



---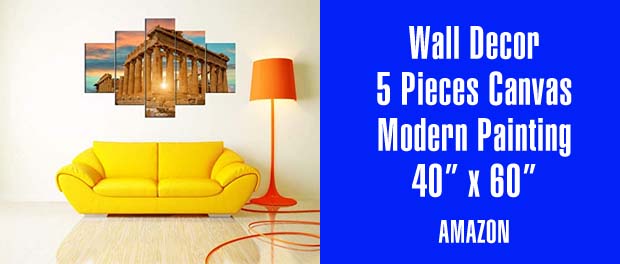 Parthenon Temple on the Acropolis of Athens Greece Artwork Wall Decor 5 Pieces Canvas Modern Painting Wall Art Home Decoration for Living Room Pictures HD Printed Framed Ready to hang(60''Wx40''H)
---
Create Amazon Business Account - save time and money on business purchases with competitive B2B prices and discounts