Greece and the economic crisis 2018
NEWS ARCHIVE - June 1 - June 6
---
---
June 6, 2018
FYOM
Rallies opposing using "Macedonia" for FYOM in 23 cities in Greece - Protothema
Thousands protest in Greece against Macedonia name deal - RFI
Finance
Greece Delays Landmark Bond Issue on Italian Market Jitters-Sources - NY Times
Greece May Be Turning a Corner. Greeks Who Fled Are Staying Put. Image - NY Times
Boom awakens memories of Piraeus's ancient glory - ekathimerini
[More about Piraeus here]
Banks: In targets but with asterisks reduce NPEs / NPLs - Naftemporiki
Turkey
Turkish Foreign Minister for Natura: We will not tolerate Greek actions in disputed areas of the Aegean - Liberal GR
Turkey escalates row with Greece over 'putschist' soldiers - UK Guardian
Poll shows Turkey's Erdogan falling short of election majority in first round - Reuters
Syrian Kurds to pull out of key town, easing U.S.-Turkey rift - Los Angeles Times
US State Dept. Official: Turkey's Interest in Russian Air Defense System Could Hurt Projects Like F-35 - USNI
Politics
Primary surplus plans feed speculation about handouts - eKathimerini
Tourism
Greece tourism numbers: Europe's latest victim of 'overtourism' - Traveller
More
More than 11,000 Migrants Arrived in Greece by Sea in 2018
"Hot" fall in Eastern Mediterranean: Total & ENI agree on joint Cypriot EEZ surveys - Protothema
Seaworthy floating museum berthed in Pireaus, Greece - xinhuanet
Agios On SUP ignites Greece's Crete island - Surfer Today
Yianna Terzi releases English version of Oniro mou - ESC Today
Serbian Defense minister to attend military exercise in Greece - b92.net
---
June 5, 2018
Turkey
Following the release of the 8 Turkish servicemen by a Greek court:
Turkish jets violate Greek air space amid spike in aggressive rhetoric from Ankara - eKathimerini
A formation of 4 Turkish F-16s overfly Agathonisi, Mavria, Chinas and Levitas - Tanea GR
Ankara threatens to kidnap the Eight - efsyn.gr
Four Turkish fighter jets fly over Greeks islands 7 times - Protothema
Turkey Slams Tsipras over Release of Turkish Soldiers - Greek Reporter
Finance
Greece's GDP Expands, End of Bailout Nears - Hellenic Shipping News
Tsipras: Foreign currency inflows from shipping exceeds 9bn euros in 2017 - Tovima
Greece still believes it's getting its debt deal this month — even without money from the IMF - CNBC
Politics
Why returning the Elgin Marbles to Greece would be madness - UK Telegraph [Also see More on the "Elgin Marbles" ]
Tsipras announced the start of the creation of the Goudi Metropolitan Park - AMNA GR
Mitsotakis calls on Alexis Tsipras to respond to Turkey's allegations of promises made by him for the return of the 8 officers - liberal.gr
FYOM
Zaev: The subject of the phone call with Tsipra - Albanians talk about 3 new names - iefimerida
More
Greece Set to Extend Public Power CEO's Term at Investor Meeting - NY Times
Doubts over judicial fairness will hold Greece back - Financial Times
A Stone Summerhouse in Greece Developed for the Mediterranean Climate - Home World Design
John Craxton - The art of friendship in post-war Greece (Book review) - Apollo Magazine
Hodgkin lymphoma worryingly common in Greece - Neo Kosmos AU
Greece's Novartis bribery case and more - PM Live
UN says it will not propose an envoy for Cyprus unless both parties agree to that person - Parikiaki
A surge in neo-Nazi attacks terrifies refugees in Greece - Los Angeles Times
Greece refuses to extradite slain reporter's source to Malta - Business Insider
Greek lawmakers debate no-confidence vote amid name dispute - WRAL
---
June 4, 2018
Greece frees 8 Turkish servicemen seeking asylum after coup
"Omiros Zelios said Monday that the last of his clients was released from police custody last week. All are living in a secret location under strong police protection. Greek courts have rejected repeated Turkish demands for their extradition, to face charges of alleged participation in the coup, arguing that they would not get a fair trial in Turkey.
---
Finance
IMF Likely to Assume 'Advisory' Role After Greek Bailout Ends - Greek Reporter
ESM urges Greece to stick to reforms, calls IMF to join bailout – chief economist - Hellenic Shipping News
FYOM
New rallies planned in Greece over Macedonian name dispute - Fox News
Macedonia's defence minister on EU and NATO membership hopes - France 24
Politics
Gov't ideology prevents investments - eKathimerini
Tourism
Greece tourism at record high amid alarm over environmental cost - UK Guardian
National Tourism Organization invites 587 bloggers to promote the beauty of Greece - Protothema
Is Greece on the brink of an overtourism crisis? - UK Telegraph
Scenery of Astypalaia island, Greece (photos) - chinadaily.com
---
June 3, 2018
Greece relaxes capital controls to prove worst of turmoil is over - UK Guardian
"Signalling that confidence is gradually returning to the country's banking system, the leftist-led government has doubled the amount depositors will be able to withdraw from their accounts as of Monday. "As is usually the case with the economy, this is about psychology," said a senior official at the Bank of Greece. "The relaxation is as much about boosting confidence among investors and savers as showing banks can now afford to work under normal conditions."
---
Finance
Centeno: Greek debt deal will be credible to markets - Athens News Agency
IMF will probably not participate in Greek program, says Fund official - eKathimerini
One out of every two businesses in tax violation - Iefimerida
FYOM
Government backtracks: No deal with FYROM, source says - protothema
More
Evros returns to a traditional cultivation of sesame - evros-news.gr
Jeremy Corbyn would give British Museum's Elgin Marbles back to Greece - UK Sky News
Iran Suspends Soccer Ties With Greece - Bloomberg
---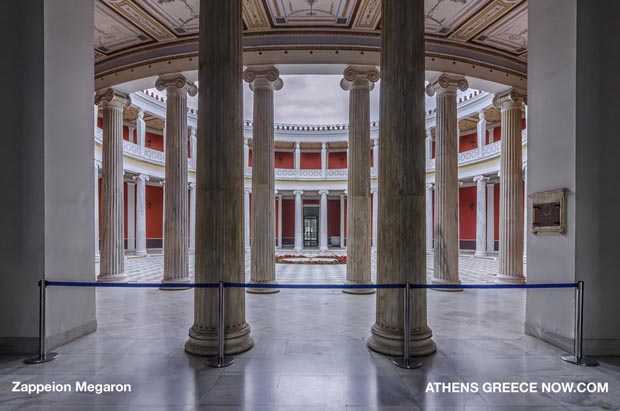 ---
June 1, 2018
Finance
EU official says Greece's bond market access is 'fragile' - ABC News
Strong trading income helps Greece's Alpha Bank swing to profit - Reuters
Tourism
Tsipras: Greece expecting record high of 32 million tourists in 2018 - Athens News Agency
UNESCO Committee Discusses Return of Parthenon Marbles in Paris
FYOM
Ivanov to Skopje: It looks like a personal agreement between two prime ministers - Naftemporiki
More
Prosecutor to probe crime at Athens park, anarchist threats - eKathimerini
Iran suspends soccer ties with Greece after friendly nixed
Major joint military exercise of Greece, Bulgaria, Romania & Serbia in Attica, Greece - Protothema
Greece wages losing battle against Albanian herb raiders - MSN News
Assassin's Creed Odyssey announced with ancient Greece as the setting - Slash Gear
---
How Greece's Busiest Port Reveals the Perils of Privatization - The Nation
"...COSCO now hires few dockworkers as full-time employees, and tends to enlist unskilled laborers for complex container unloading. COSCO also primarily remunerates people on an ad hoc basis as subcontractors, leaving dockworkers and their families entirely dependent on the ebb and flow of traffic into Piraeus. It also means their traditional retirement benefits have disappeared.
---
You will see Amazon links on this web site because I am an Amazon affiliate. I earn from qualifying purchases.
---
International Real Estate
Buying Real Estate Overseas For Cash Flow (And A Better Life): Get Started With As Little As $50,000
Published by Wiley, 1st edition August 11, 2020, 240 pages
---
Try Prime Discounted Monthly Offering
---
Greece: Biography of a Modern Nation - AMAZON - Published March 2020 - 600 Pages
---
NEWS ARCHIVE - June 2018
---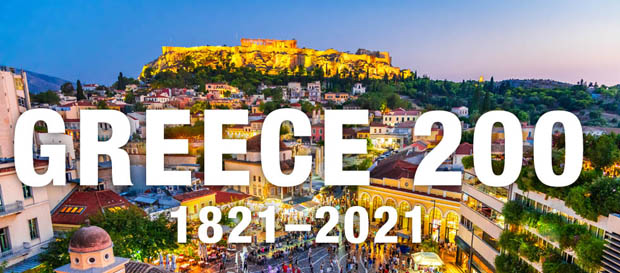 ---
You will see Amazon links on this web site because I am an Amazon affiliate. I earn from qualifying purchases.
Fodor's Essential Greece: with the Best Islands (Full-color Travel Guide)
---

---