Greece and the economic crisis 2018
NEWS ARCHIVE - April 5 - April 9
---
---
April 9, 2018
Trash-Talking Toward Conflict? - NY Times
Guest writer Nikos Konstandaras from Kathimerini presents a short chronicle of the tensions between Ankara and Athens for USA readers. His analysis is that the heated rhetoric of conflict between the two nations is a natural development considering the violence used in the rhetoric in both capitols against domestic opponents, which is a pretty good argument. How do you get two politcal groups to tone down their verbal warfare when it is a central theme of their political discourse in all directions?
...On March 11, replying to a call by President Prokopis Pavlopoulos of Greece for Turkey to respect borders and international law, Mr. Erdogan warned the Greeks to remember their losses in the Greek-Turkish war. "Those who want to refresh their memory should look at their recent history," he said, "how they jumped into the sea to get away from here."
---
Yildirim digs at Tsipras over 8 Turkish soldiers, hints at link to Greeks - eKathimerini
Zayev: FYROM can not join NATO unless the issue of name is resolved - Athens News Agency
---
Yildirim: Why does Tsipras touch the question of the eight? - Naftemporiki
"... Sunday, Turkish Deputy Prime Minister and government spokesman Beqir Bozhdad said there was no question of exchanging the eight Turks with the two Greek soldiers, as "one issue is very different from the other."
---
April 8, 2018
Greece to Submit Bid to UNESCO for 'Exile Island' - Greek Reporter
Turkey calls on EU to condemn Greek MoD Kammenos - Protothema
The metropolitan of Adrianople will visit today the two Greek soldiers - Athens News Agency
Hellenic Petroleum majority stake sale milestone in privatisation programme - ToVima
---
Kotzias: Erdogan is in a period of great nervousness - Naftemporiki
"He estimates Turkey's planning to "force us to go to a negotiating table with its own terms. And this is not, and will never happen and it is good to understand it.
---
Adrift in dangerous storms - eKathimerini
"What may be even worse, though, is a mentality that practicing politics is nothing other than unbridled verbal violence, the persistent wish to crush rivals and to force one's will upon reality.
---
UNFICYP to brief Cypriot gvt on humanitarian aid to enclaved Greek-Cypriots - Protothema
"...Turkish-Cypriot regime imposed a levy on humanitarian aid delivered from the southern government-controlled areas of the Republic
---
April 7, 2018
Senior U.S. Defense Official to Visit Greece, Cyprus - Greek Reporter
Ankara sends Barbaros off the Cypriot coast again - eKathimerini
Let Greece Rise Again - Forbes
Old Easter tradition on the Greek island of Corfu is a smash - MSN News
10 Places You Need To Visit In Greece This Summer - Forbes
Opportunity not to be missed in Greece-Macedonia row - EU Observer
UberX gets a big X from Greece, is forced to suspend operations - Digital Trends
Hydra Boasts the Most Spectacular Epitaphios Procession in Greece - Greek Reporter
---
April 6, 2018
Greece intercepts Turkish drone over Rhodes - eKathimerini
This action shows how Erdogan's government continues to poke at Greece. Besides this drone flight, there were several 'dog fights' between Greek and Turkish jets over Greek airspace this week. A strategy like this has a long history around the globe for many neighboring countries that are locked in non-violent disputes. The one doing the "poking" hopes the victim will eventually become exhausted (or confused) and will come to the negotiating table with an eagerness to forfeit at least a little bit of their legal rights, the victim hoping that doing so will bring an end to the endless provocations which are carefully measured to never exceed what the victim will tolerate in order to keep peace. There's also the aspect of Erdogan's political fortunes within Turkey and how this activity presents a picture of a leader standing up to redress an injustice, from the Turkish point of view, regardless of the many legal agreements from the past that establish the islands as Greek, and the more obvious reality that the islands are occupied by Greek-speaking Greeks.
Erdogan's argument, sans-words from his foreign ministry and the convoluted problems of Greece and Turkey being both members of NATO, is that if the islands are within reach of Turkish jets, so, why can't they become Turkish eventually? That is the structure of the argument that has made a chunk of Cyprus a de facto piece of Turkey, and in a smaller way, the area of Afrin in northern Syria.
---
Two more million tourists will visit Greece this year, says Tourism Min Kountoura - Athens News Agency
President Pavlopoulos: Growth will eventually reduce debt - Capital GR
Euroleague: Only in the final, Panathinaikos and Olympiacos - Naftemporiki
---
How Greece is reversing brain drain - Could venture capitalists offer Greece's young talent a way to return home? - BBC
"...Average salaries are around €700 ($856) a month, and it's one of the most expensive and difficult places to start a business in Europe.

It's no wonder then, that up to 180,000 graduates have left the country to seek work elsewhere in the last eight years. And surveys suggest that up to 76% of teenagers are considering studying or working abroad.
---
Greece to try Spanish rescuers for 'migrant trafficking' - MSN News
Greece stocks higher at close of trade; Athens General Composite up 2.56% - Investing
---
Greece's Council of Economic Experts upbeat in first bulletin - Tovima
"The Council of Economic Experts, headed by Alternate Finance Minister Yorgos Houliarakis, in its first bulletin projects upgrades by credit rating agencies, large primary surpluses, and a higher rate of growth in 2018.
---
Amid Turkey Tensions: Israel, Greece and Cyprus Advance Talks on Gas Pipeline to Europe - Ha'aretz
"The proposed pipeline would run from Israel to Cyprus and on to Greece; the leaders of the three countries discussed a summit potentially slated for May"
---
Mount Aigeleo / Egaleo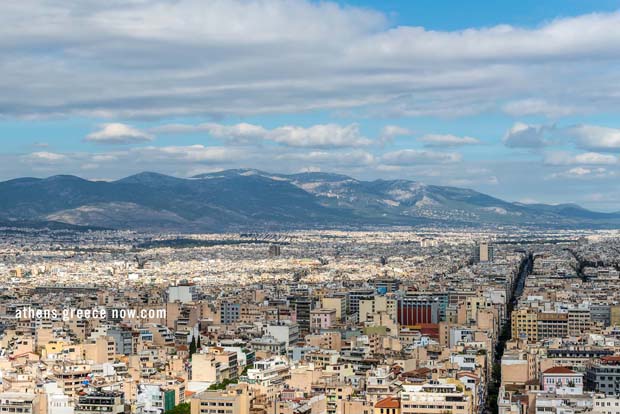 ---
April 5, 2018
How Greece is fighting its plastic trash problem beneath the waves - csmonitor.com
Turkish minister accuses Kammenos of being foolhardy - eKathimerini
Under the sea: Fighting Greece's plastic trash problem - ABC News
As EU looks away, Greece looks for places to house refugees - MSN News
---
Uber to suspend service in Greece after new legislation - Reuters
The new regulations require each trip to start and end in the fleet partner's designated headquarters or parking area, something Uber does not do. A digital registry of all ride-sharing platforms and their passengers will also be created.
---
---
You will see Amazon links on this web site because I am an Amazon affiliate. I earn from qualifying purchases.
---
International Real Estate
Buying Real Estate Overseas For Cash Flow (And A Better Life): Get Started With As Little As $50,000
Published by Wiley, 1st edition August 11, 2020, 240 pages
---
Try Prime Discounted Monthly Offering
---
Greece: Biography of a Modern Nation - AMAZON - Published March 2020 - 600 Pages
---
NEWS ARCHIVE - March 2018
---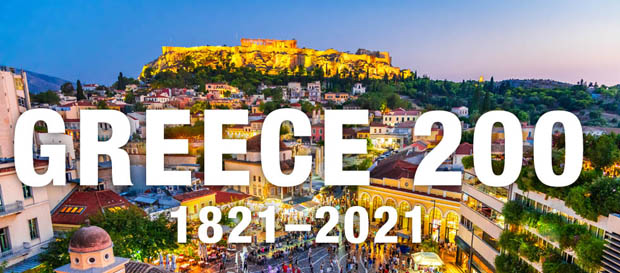 ---
Advertisement: I am an Amazon affiliate
Fodor's Essential Greece: with the Best Islands (Full-color Travel Guide)
---