Greece and the economic crisis 2018
NEWS ARCHIVE - April 1 - April 4
---
---
April 4, 2018
Greek minister says country vigilant against 'enemy' Turkey - apnews.com
This is a diplomatic error to voice the obvious, and will probably cause some push-back within NATO (or maybe the EU) against Kammenos launguage. But it might (very small "might") also give Erdogan pause:
"Defense Minister Panos Kammenos said 7,000 service members were being moved to the islands and a border area in northeast Greece amid a spike in tension between the two NATO allies."
---
There is an election in Europe that nobody is talking about — but it could actually deliver a big boost to markets - CNBC
"It wouldn't be the first time that Tsipras called for an early election. Back in 2015, after signing the country's third bailout program, Tsipras called a snap election after receiving criticism from the more radical members of his Syriza party... Syriza had an outspoken anti-austerity stance, but Tsipras and his government have nonetheless put in place the policies that creditors asked for and have vowed to continue reforming the economy.
---
Turkish coast guard boat attempts to ram Greek vessel in Chios - Protothema
Bank of Greece governor sues witnesses in Novartis probe - France 24
Eldorado Gold says Greece arbitration ruling is positive - Reuters
Turkish PM: 'Don't Take Greece into Account' - Greek Reporter
Garcia quits Greek champions Olympiacos - Yahoo Sport
---
Greece welcomes massive Chinese investment, wonders about American money - Washington Times
"When my American counterparts ask why the Chinese are investing so much in Greece, I say, 'Where are the U.S. investors?' It can make for an embarrassing moment," he said. Mr. Kouroumblis said a major thrust of his trip was to encourage American companies to take another look at Greece...
---
What they think of Trump now - Cato Institute
...Of 17 nations for which Pew Research Center has numbers for both 2016 and 2017, only three—Greece, Hungary, and Nigeria—saw a popular uptick for America. All the others were down, some dramatically:
---
Kammenos: Ready to face every threat - Naftemporiki
"According to Mr. Kammen, "We are ready - and I know that it does not [look] like it to many outside of our country - to face any threat from anyone based on our own forces, without waiting for allies or friends. Only with the power of the Greek, with the power of our soul, with the power of the battle for the altars... the highest morale of the Armed Forces, the patriotism of the Greeks and all the means that the homeland can [present] ... "
---
April 3, 2018
Greece to Spend €1.1B in Express Armament Program - Greek Reporter
"Priorities of the program are Greece's air force and the upgrade by the U.S. of 85 of its F-16 fighter jets, along with the maintenance of its fleet of French-made Mirage-200s jets. Also, the navy needs an upgrade of its fleet of MEKO frigates. The government is rushing to finalize the deal by April 30 so the cost will not exceed the €1.1 billion ceiling set.
---
Putin, Erdogan launch Turkey's first nuclear reactor - eKathimerini
Greece receives emergency EU aid for refugees - EU Observer
Lorry driver handed two holdalls of heroin in Greece - BBC
European Commission to give €180million more aid to Greece - UK Express
Turkey, Greece trade barbs over arrestees - Hurriyet Daily News
After spat, BBC spy show gets access to ancient Greek temple - Gazette Extra
Plan to offer collateral for NPLs to hold off fire sales - eKathimerini
---
April 2, 2018
Dozens of migrants rescued off Samos - Fox News
Greek tax offices seize more than 1.72million bank accounts in 2017 - Keep Talking Greece
Turkish media are silent on Imia - dw.com
Prosecutor says ex PASOK minister guilty of money laundering - eKathimerini
---
Thorny issues remain in Greece-Macedonia name dispute - ABC
"Dimitrov described the meeting as having made "conditional progress, because as we move forward, we are coming to the tough issues." He said it was unsurprising that the further the talks progressed, the more issues of contention would come to light.
---
April 1, 2018
5th day of water shortages in Greece's second-largest city - ABC News
"Large sections of the northern Greek city of Thessaloniki have been without water for a fifth day because of damage to an old pipeline."
---
Greece Advises Turkey to 'Measure its Words' over Imia - Greek Reporter
New petition for release of Greek servicemen denied by Turkish court - Protothema
---
Greece has a prime minister, not a Sultan - Iefimerida
"The Prime Minister notes that if Mr Erdogan "wants to be head of a favored state, he has to explain why Turkey holds two Greek soldiers still in prison, who did nothing more than pass a certain distance on Turkish soil while investigating for illegal transits. "
---
Yanis Varoufakis: 'Greece is a debtors' prison' - UK Guardian
Creations of haute couture collection presented at foot of Acropolis in Greece - Xinhuanet
ASEP: Temporary results for posts in municipalities - Naftemporiki
---
You will see Amazon links on this web site because I am an Amazon affiliate. I earn from qualifying purchases.
---
International Real Estate
Buying Real Estate Overseas For Cash Flow (And A Better Life): Get Started With As Little As $50,000
Published by Wiley, 1st edition August 11, 2020, 240 pages
---
Try Prime Discounted Monthly Offering
---
Greece: Biography of a Modern Nation - AMAZON - Published March 2020 - 600 Pages
---
NEWS ARCHIVE - April 2018
---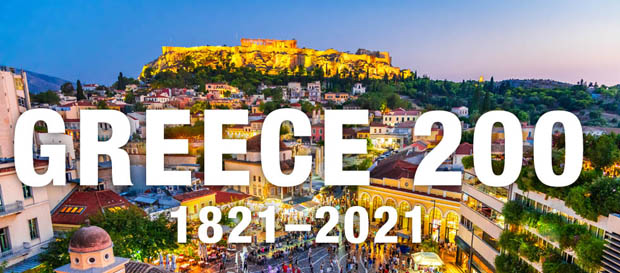 ---
You will see Amazon links on this web site because I am an Amazon affiliate. I earn from qualifying purchases.
Fodor's Essential Greece: with the Best Islands (Full-color Travel Guide)
---

---