Greece and the economic crisis 2018
NEWS ARCHIVE - April 19 - April 26
---
---
April 26, 2018
EU's Juncker: Greece does not need credit line, extra austerity - Reuters
Relief for Greece? The debt dilemma facing creditors - Lenders consider 'dynamic' plan for Athens' €248bn burden at end of bailout - Financial Times
Finance Minister Euclid Tsakaloto sees more missions to post-bailout Greece than other countries - eKathimerini
Erdogan: "From Cyprus to the Aegean & from the Black Sea to Thrace, we will implement policies that are best for us"- Protothema
---
Pyatt supports Tsipras' quest to engage with Turkey, return of Greek officers - Tovima.gr
The US Ambassador says that Washington supports PM Alexis Tsipras' efforts to find a basis for dialogue and rapprochement - "Certainly, on the question of the two soldiers, we understand how important this is for Greece. As the United States government, we have been fully engaged, and hope that these two soldiers will be able to return home very soon," Pyatt said.
---
April 25, 2018
Macedonia, Greece 'dedicated' to resolving name spat: UN - Yahoo
Anti-austerity protesters eye post-bailout battle - NZ Herald
Another UN-mediated Macedonia-Greece meeting over name row, but no breakthrough reported - DTT Net
Spiegel: Paris pledges debt relief in frigate sale - iefimerida [ Also see: Acquisition Process Launched for Two Frigates from France - Jan 2018]
---
Council of Europe MPs call for immediate release of two Greek soldiers held in Turkey - eKathimerini
"During the assembly's spring summit, a statement was issued in Strasbourg calling for the two soldiers to be freed and for respect for human rights and rule of law."
---
Greece: Anti-austerity protesters eye post-bailout battle - ABC News
Greece ETF Looks For A Clean Break - MSN News
When will the ECB say goodbye to cheap money? - Naftemporiki
Rights groups criticize Greece for migrant travel ban from islands - Reuters
UNICEF in Greece face corruption probe - MSN
Leaders of Romania, Serbia, Greece, Bulgaria meet for economic cooperation - Sina
Locals Aim Gunfire At Judas Effigy To Celebrate Orthodox Easter In Greece - Rinf
Kammenos tries to set the record straight on military procurement - Tovima
---
Fulbright Greece celebrates 70th anniversary - eKathimerini
"The event marked the 70th anniversary since the agreement establishing the Fulbright program for educational exchanges between Greece and the United States was signed in Athens. Since then, 5,500 Greek, American and Greek-American scientists, academics, artists and students have benefited from the initiative launched by Senator J. William Fulbright in 1945."
---
Greece Opens Athens' Year as UNESCO's World Book Capital - Publishing Perspectives
On Monday evening, World Book Day (April 23), the magnificent Acropolis Museum was closed early so that Prokopis Pavlopoulos, president of Greece, could join George Kaminis, the mayor of Athens, in consecrating the country's and the city's unified intention to produce more than 240 events between now and this time next year—an international promotion of books and a nationwide engagement in reading. The invited dignitaries, guests, and media members passed through security screenings into the eerily silent museum, with its patient treasures from the Parthenon and surrounding excavations. In this land of Homer, everyone smiled at the mayor's first line: "The question is not why Athens has been chosen for this honor, but why it took so long for it to happen."
---
April 24, 2018
Greece beats budget target as it looks to post-bailout era - Washington Post
"As the country prepares to exit its international bailout program in August, the independent statistics agency on Monday reported long-awaited data for 2017. The results will affect ongoing negotiations between Athens and creditors on the terms of Greece's exit. The agency reported that the 2017 primary budget surplus — the balance before the cost of debt repayment is included— stood at 4 percent. National debt stood at 178.6 percent of gross domestic product, down from 180.8 percent the previous year. Economic output was 177.7 billion euros ($218 billion), confirming a return to growth, but still almost a billion euros lower that annual output in 2014."
---
IMF-World Bank meetings have ruled out extension of Greek programme, Moscovici says - Athens News Agency
"The French Commissioner said he was in favor of a semi-automatic mechanism that can guarantee the sustainability of Greek debt after the programme's scheduled end...

"
---
Greek general gov΄t records primary surplus of 4.0 pct of GDP in 2017 - Capital GR
Can wine help save Greece's Santorini from too much tourism? - MSN News
Greece's Business Prospects Brighten After Lost Decade - Wall Street Journal
Greece is rushing to sell some of its state assets before a crucial bailout deadline - CNBC
Locals clash with asylum-seekers in Greece - Washington Post
Ancient Troy: The place where Turks fought the Albanians(!) - Protothema
Goldman Sachs: The three conditions for a sustainable return of Greece to the markets - Naftemporiki.gr
---
April 23, 2018
Greece wants 'clean' bailout exit, promises no return to past profligacy - MSN
"Euro zone creditors are now working on a debt relief offer for Greece that would be an incentive for Athens not to backtrack on reforms and to continue to stick to prudent fiscal policy, senior EU officials said last week. Greece will officially present its own post-bailout policy plan at a meeting of euro zone finance ministers this week, Tsipras said adding that he hoped that negotiations on the terms of the post-bailout period would be concluded by the end of June."
---
VIDEO: Locals clash with asylum-seekers in Greece - Washington Post
---
April 22, 2018
Greece rejects Turkish leader's proposal to swap soldiers - Washington Post
"The government in Athens on Sunday noted "the positive aspect of the Turkish president's statement" on swapping soldiers, but said "we note again that statements like that are unacceptable."
---
No quid pro quo for soldiers detained in Turkey, Greek PM says - MSN
Erdogan Calls for Peace with Greece and Exchange of Greek Soldiers with Turkish Asylum Seekers - Greek Reporter News
In pics: oldest record stores in Athens, Greece - Xinhuarenet
Eurogroup chief upbeat on Greece IMF bailout deal - The National
10 Reasons Why Ancient Greece And Rome Were Complete Dystopias - List Verse
"Rubikon" group attacks French Embassy with paint - Naftemporiki
---
April 21, 2018
Centeno Says Sides Closer as Greece's Creditors Mull Debt Relief - Bloomberg
"Further easing Greek debt is a key precondition for the Washington-based IMF before it can participate in the country's program. While the IMF has co-financed Greece's first two bailouts it hasn't yet activated its third one, arguing the euro area must arrange for more debt sustainability. But the participation of the fund, even a few months before the end of the bailout, is important for some countries including Germany, who see the IMF coming on board as a seal of approval that will offer credibility to the bailout.

"
---
Tiny Islands Make for Big Tensions Between Greece and Turkey - NY Times
"...though the border issue has simmered for nearly a century, analysts worry that the unpredictable nature of Mr. Erdogan makes the situation more volatile than ever between the countries, nominal NATO allies, who almost fought a war over an uninhabited island in nearby waters two decades ago. In December, to the surprise of his hosts, Mr. Erdogan used the occasion of the first visit to Greece by a Turkish president in 65 years to call for a redrawing of the border."
---
Greece: Man electrocuted at rail depot thought to be migrant - The Washington Post
"...Authorities think the man who was found dead at the depot outside the city of Thessaloniki Friday was about 30-years-old. They also suspect he was seeking asylum or had entered Greece illegally."
---
Turkey says enemies see Greece as 'safe haven' - Reuters
Turkish justice minister: Greece 'a gathering place for criminals' - eKathimerini
Turkey's EU representative: Disputed islands belong to Turkey - Protothema
Greece vows to respect landmark court decision on migrants - ABC News
---
West Nile virus reemerged and spread to new areas in Greece in 2017 - Medical Xpress
"...researchers show Madrid, Spain: West Nile virus (WNV), which is transmitted via mosquito bites, reemerged and spread to new territories of Greece in 2017 following a two-year hiatus in reported human cases, according to findings presented at the 28th …

"
---
You will see Amazon links on this web site because I am an Amazon affiliate. I earn from qualifying purchases.
---
International Real Estate
Buying Real Estate Overseas For Cash Flow (And A Better Life): Get Started With As Little As $50,000
Published by Wiley, 1st edition August 11, 2020, 240 pages
---
Try Prime Discounted Monthly Offering
---
Greece: Biography of a Modern Nation - AMAZON - Published March 2020 - 600 Pages
---
NEWS ARCHIVE - March 2018
---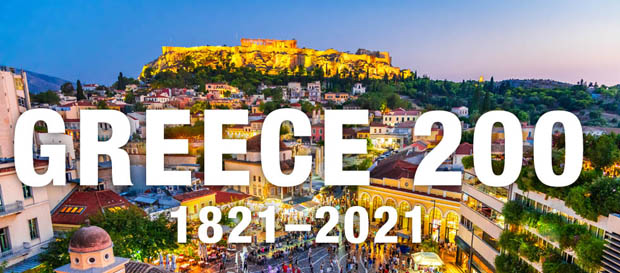 ---
You will see Amazon links on this web site because I am an Amazon affiliate. I earn from qualifying purchases.
Fodor's Essential Greece: with the Best Islands (Full-color Travel Guide)
---

---