Greece and the economic crisis 2018
NEWS ARCHIVE - April 10 - April18
---
---
April 18, 2018
Greece and Turkey Are Inching Toward War - Foreign Policy
The number of governments tracking the animosity between Greece and Turkey is climbing:
"In the Greek public opinion, there is a very real fear that the country is sleepwalking toward a conflict it doesn't want. The mood is reflected in the front pages of the daily press, and insinuating remarks by politicians across the spectrum. NATO seems unwilling to get involved in the war of words, and NATO Secretary-General Jens Stoltenberg's statement that this is "not an issue for NATO" is indicative.

But it would be extremely careless to think that Turkey's behavior in the Aegean will change. It hasn't in the past, and it certainly won't now that Erdogan's neo-Ottoman dreams are in full gear. 
---
Greece says will respect landmark court decision on migrants - Yahoo
Greece launches tender for Hellenic Petroleum privatisation - UK Reuters
Greek sovereignty over Imia is 'clear' and 'undisputed,' says Athens - eKathimerini
Foreign Ministry blasts Ankara over claim to Imia sovereignty, cites three treaties - ToVima
---
Early elections in Turkey - Naftemporiki
---
April 17, 2018
EU MPs to call on Turkey to release imprisoned Greek soldiers - eKathimerini
Tsipras: Greece has entered the final stretch before exiting memoranda - Athens News Agency
Hundreds of refugees, migrants cross into northern Greece
Return to the soil lifts refugees' spirits in Greece - MSN News
Greek-made beach ramp for the disabled vies for million dollar prize - Ta Nea
Greek PM: Greek-Turkish relations in period of instability - Washington Post [Paywall]
---
April 16, 2018
Yildirim: Turkish coast guard took down Greek flag from Aegean islet - eKathimerini
---
101.6 billion euros, in February the total outstanding (old and new) debts to the State increased by 2.013 billion euros - Naftemporiki
---
Turkey warns Greece after flag is hoisted on disputed islet - FOX News
Greek January-March government primary budget surplus beats target - Reuters
FYROM PM Zaev: Greece and FYROM have never been closer to a solution than now - Protothema
Tsipras Fights on All Fronts as Greece Back in the Spotlight - Bloomberg
German Finance Minister: Greek Debt Relief Must be Tied to Growth Plan - Greek Reporter
Aegean reports increase in passengers as Greece seeks to become year round destination - Breaking Travel
Greece launches new filming incentive - KF TV
Greek Presidential Guard, the Evzones, to lay wreath in Camden on Anzac Day - Keep Talking Greece
Russia, Italy, Greece are largest remittance senders in March 2018 - Agenda GE
Greek defence forces would not participate in a military operation in Syria - Capital GR
Competition in DESFA tender for 66 percent share - Tovima
---
April 15, 2018
A 'secret war' between Turkey and Greece just turned deadly after a long history of dogfights over the Aegean Sea - Business Insider
Greek-Turkish tension 'not an issue for NATO,' alliance chief says - eKathimerini
---
Finance Ministry launches auctions of seafront, beach concessions - Tovima
---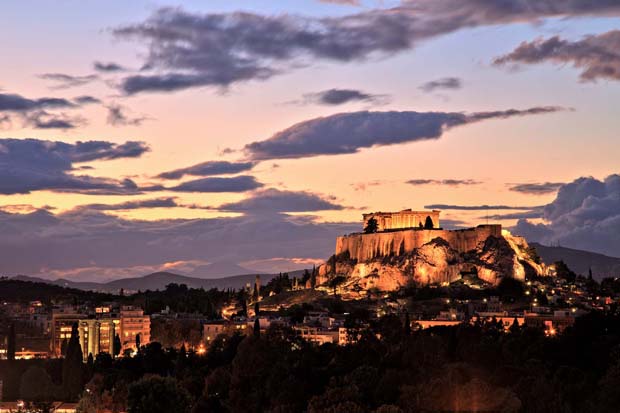 ---
April 14, 2018
Greece a hub for drug and human trafficking, police report shows - eKathimerini
Meeting in the afternoon the UN discusses the missile attacks in Syria - Naftemporiki
Banks seen passing stress tests - eKathimerini
Syrians gather in capital in defiance after airstrikes – What do we know so far - Protothema
Turkish letter to the UN: Complete questioning of the continental shelf of Greece and Cyprus - Liberal GR
Turkey considered biggest threat for Greece, opinion poll reveals - Neo Kosmos
---
April 13, 2018
Greece property auctions stir anger and violence - Financial Times
Three-day mourning in the Armed Forces for the death of the fighter pilot - efsyn.gr
The Greek car market is speeding up - Naftemporiki
Deadly Pollution May Be Price for New Jobs in Greece - MSN News
The first free access database targeted for the Maritime Industry in Greece - Hellenic Shipping News
Greece refuses to extradite slain Maltese reporter's source - Washington Post
Ferry rams into port of Agistri, five injured - eKathimerini
Greece hoping for Germany to change tune on debt relief - France24
Greece Counts Cost of Protecting its Borders - Greek Reporter
US Spy planes land on Crete - Protothema
Britain requests closure of air space around air base on Cyprus island - Parikiaki
---
Editorial: Yet another needless sacrifice - ToVima
April 12, 2018
Greece, Macedonia see progress at name change talks - ABC News
Greece fighter jet CRASHES in dogfight with Turkey plane just day after Greeks open fire - UK Express
Fallen Greek mirage found off Skyros, pilot's death confirmed - ekathimerini
George Baltadoros: This is the pilot killed in the line of duty - Protothema
Drones could make Turkey-Greece clashes less risky, but more frequent - Al-Monitor Pulse of Turkey – Athens News Agency
Turkey "to avoid any kind of threat or action against a member state"
---
April 11, 2018
Greece remains an economic pariah - eKathimerini
Ryanair closes its base in Chania and reduces domestic routes - Liberal GR
Regling calls for seizing momentum: A new, European IMF? - ToVima
ECB: Many Greeks still prefer cash over plastic, but that is changing - ToVima
Greece raises 812.5 mln euros in treasury bill auction - Xinhuanet
Greece won't recognize Kosovo, Athens office not diplomatic - b92.net
---
Zea Marina, Athens Greece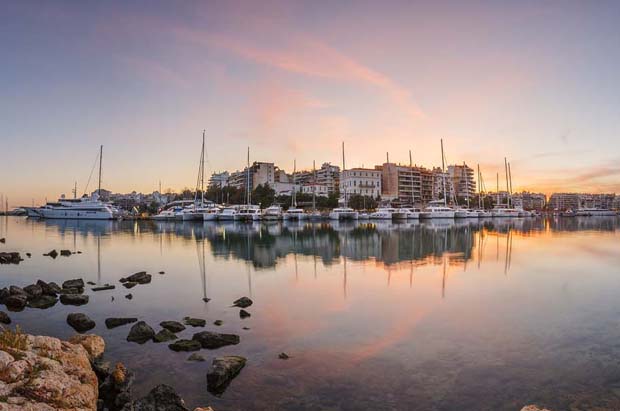 ---
April 10, 2018
Russian Ambassador to Greece: I Can not Imagine Armed Conflict in the Aegean - Naftemporiki
Panathinaikos players go on strike over unpaid wages - FourFourTwo
Migrant Flows to Greece Increase; Clashes Break Out at Lesvos Camp - GreekReporter
Labor Costs in Greece Well Below EU Average - Greek Reporter
In a New Cold War With Russia, Balkans Become a Testing Ground - The New York Times
Greece fires warning shots at Turkish helicopter - MSN News
---
The Future of Greece-Israel Relations - The Algemeiner
---
You will see Amazon links on this web site because I am an Amazon affiliate. I earn from qualifying purchases.
---
International Real Estate
Buying Real Estate Overseas For Cash Flow (And A Better Life): Get Started With As Little As $50,000
Published by Wiley, 1st edition August 11, 2020, 240 pages
---
Try Prime Discounted Monthly Offering
---
Greece: Biography of a Modern Nation - AMAZON - Published March 2020 - 600 Pages
---
NEWS ARCHIVE - March 2018
---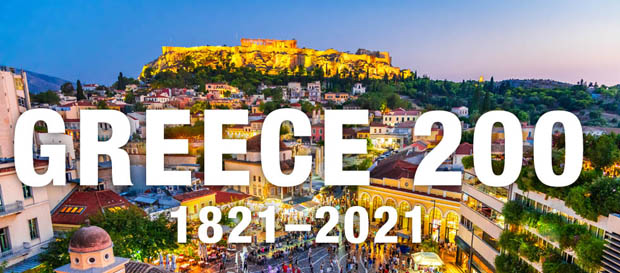 ---
You will see Amazon links on this web site because I am an Amazon affiliate. I earn from qualifying purchases.
Fodor's Essential Greece: with the Best Islands (Full-color Travel Guide)
---

---