Greece and the economic crisis 2018
NEWS ARCHIVE - Jan 8 - Jan 12
---
---
January 12, 2018
Transit Shutdown in Greece as Unions Strike for Right to Strike - VOA
"The bill pending approval in parliament Monday would reduce family benefits, introduce a new process for foreclosures on overdue loans and make it harder to call a strike."
---
Dasselblum: Tsipras and Tsakalotos have decisively changed the relationship with the European partners - AMNA
"The Dutch politician said that some of the measures that Greece had to take to improve its public finances was "extreme," but now discussions have shifted from austerity to reforms."
---
Greece strikes cause transport chaos, healthcare delays - France 24
"The amendment to a 1982 law sets a higher worker participation requirement for strikes to be decided at primary union assemblies."
---
More News:
Greece, FYROM hope for U.N. proposal this month in chronic name dispute - Reuters
---
January 11, 2018
Seizure of 'swimming bomb' highlights Greece's growing role in the fight against smuggling - Washington Post
"A representative for the Greek Coast Guard, Giannis Sotiriou, described the discovery as a "swimming bomb" that appeared to be on its way to civil war-torn Libya. "If something had gone wrong, the explosives would probably have destroyed the entire port," a senior Greek coast guard official said on Thursday."
---
Greece's Muslim minority hails change to limit power of sharia law - UK Guardian
"...the leftist-led government announced on Tuesday that members of Greece's 120,000-strong Muslim community would be able to seek recourse in Greek courts in divorce, child custody and inheritance matters rather than take their case to Islamic jurists – a century-old legacy of legislation drafted with the collapse of the Ottoman empire... while welcomed, Muslim MPs said the new law had not "fully abolished" sharia courts in the sole EU member state where they had been compulsory."
---
New US Travel Advisory Says Greece Safe Destination - GTP
"Greece is among the world's safest destinations, according to a new travel advisory system announced Wednesday, by the US State Department."
---
More News:
Macedonia and Greece vow to solve decades-old name dispute - NBC News
Television licenses: On Monday, the files of the six candidates open - Naftemporiki
Six people interested in UPD TV licenses - efsyn
Tsipras meets with Italian PM Gentiloni in Rome - Protothema
---
January 10, 2018
Greece bailout protesters storm ministry in strike dispute - BBC
"About 500 protesters from Communist-affiliated PAME burst into the ministry after breaking open metal shutters with crowbars, Reuters news agency reported."
---
New Project in Greece Aims to Decrypt Domestic Olive Cultivars - Olive Oil Times
"The aim is to fully decrypt and analyze the genetic material of domestic olive varieties in order to track the genre and descent of the cultivars and preserve different clones by documenting and safeguarding their structure. This will hopefully lead to branded products with a competitive advantage compared to rival products in the market."
---
More News:
No islets on Aegean Sea given to Greece during AKP period - Hurriyet Daily News
Greece Curbs Sway of Shariah Law - WSJ
Greece Scraps Compulsory Shariah for Muslim Minority - NY Times
Greece, FYROM to make new effort to resolve name dispute - Reuters
---
January 9, 2018
Greece to limit Sharia law after European Court challenge - ABC News
"Backed by parliament's largest political parties, the draft law is set to be voted on later Tuesday. The proposal aims to scrap rules dating back more than 90 years ago and which refer many civil cases involving members of the Muslim community to Sharia law courts. The new legislation will give Greek courts priority in all cases."
---
Senior Macedonia official in Greece for name dispute talks - Fox News
"...Athens says the name implies a territorial claim over its own neighboring region of Macedonia, and is seeking a so-called "composite name" solution."
More : Gov't brushes off Albanian media rumors of FYROM talks breakthrough - eKathimerini
---
Ferries and ships to remain docked as Greece's Seamen launch 24h strike - Keep Talking Greece
"The strike will start at 00:01 a.m. Friday, January 12th 2018 and will end Friday midnight."
---
The One Thing that Really Surprised Me About Athens Greece - Compass and Fork
"As an outsider, and a visitor, I have formed the view Greece is a pretty bureaucratic place and some central program to attack the graffiti may never happen. But I would think a few committed business people could get something done. If nothing else stop selling spray paint in the city. (This has worked other places.) Greeks are some of the hardest working people I have ever met, just direct some of that energy toward some paint!"
---
More News:
TAIPED to present plans to ministry for regional ports - eKathimerini
Greece, FYROM to make new effort to resolve name dispute - Reuters
Greece Turns on First DAB+ Multiplexer - Radio
---
January 8, 2018
Greece: Asylum for Turkish officer temporarily suspended - Fox News
"An Athens administrative court has accepted the Greek government's appeal to temporarily suspend the granting of asylum to one of eight Turkish officers who fled to Greece on a military helicopter after the July 2016 failed coup in Turkey."
More: Court freezes decision to grant asylum to Turkish serviceman - eKathimerini
---
Macedonia PM sees solution to Greece name dispute by July - MSN
"Elected last year, Zaev has staked his political capital on solving the name issue with Greece as a means to gain his country's accession to the European Union and NATO."
More: Macedonia's PM hopes for a solution to dispute with Greece by June
---
More News:
Wi-Fi coming to buses, trolleys, trams - Naftemporiki
Olympiakos beats Larissa 3-0, leads by 1 point in Greece - USA Today
PAOK, AEK win, share league lead - Chicago Tribune
Greece Denies it Seeks to Replace Archbishop Demetrios of America - Greek Reporter
Greece: 14 New Shipping-Related Firms Licensed In Piraeus - Shipping Herald
---
---
---
You will see Amazon links on this web site because I am an Amazon affiliate. I earn from qualifying purchases.
---
International Real Estate
Buying Real Estate Overseas For Cash Flow (And A Better Life): Get Started With As Little As $50,000
Published by Wiley, 1st edition August 11, 2020, 240 pages
---
Try Prime Discounted Monthly Offering
---
Greece: Biography of a Modern Nation - AMAZON - Published March 2020 - 600 Pages
---
NEWS ARCHIVE - January 2018
---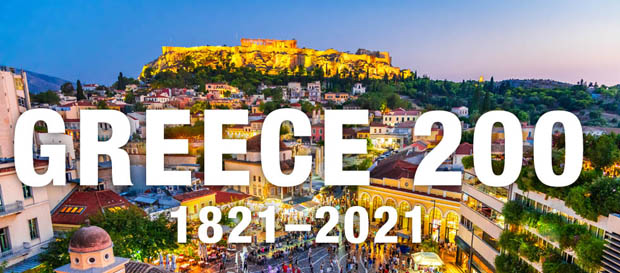 ---
You will see Amazon links on this web site because I am an Amazon affiliate. I earn from qualifying purchases.
Fodor's Essential Greece: with the Best Islands (Full-color Travel Guide)
---

---