NEWS ARCHIVE - DECEMBER 2010
For current news items, go to the home page
---
December 31, 2010
Bomb blasts in Ambelokipi, and Athens night club
Kathimerini on the bombing which took place at an Athens area court building:
"The bomb exploded at 8.20 a.m. after anonymous warnings were telephoned in to the private television channel Alter and the Eleftherotypia daily. In each case, the caller said that a bomb strapped to a motorcycle would explode outside the Athens Court of First Instance in 40 minutes and gave details of the bike's registration number. The media organizations briefed the police, who evacuated the court building and cordoned off the area.

The blast damaged at least 10 parked cars and the facade of the court building as well as blowing the windows out of nearby apartment blocks.

...Visiting the scene of the blast, Justice Minister Haris Kastanidis said authorities "would not be intimidated by terrorist acts." Government spokes-man Giorgos Petalotis stated that authorities "strongly condemn any action that, without moral or popular legitimacy, attempts to undermine our democracy and terrorize its citizens."
The bombing follows a recent series of letter bomb attacks against foreign embassy's in Athens, and also a molotov firebombing at the Greek Embassy in Buenos Aires which took place within hours of the Ambelokipi attack.
Bombing at Athens night club
The Australia Herald Sun on the bombing trend in Athens ahead of terrorist trials for anarchists:
"There is a dangerous under-current as there are various groups in Europe who are opposed to democracy and who express solidarity when their respective members are jailed," said political scientist Mairi Bossi.

Police in Greece insist there is no solid evidence showing actual cooperation between the Greek and Italian groups, though the issue has been raised during joint European police meetings.

..."We see a mobilisation by extremist groups in view of this trial," police spokesman Thanassis Kokkalakis said. Over a dozen suspects will be tried on January 17 for alleged involvement in Conspiracy of Fire Nuclei, a radical anarchist group that in November sent 14 parcel bombs to embassies in Athens and European government leaders.

Last week, a similar bombing campaign in Rome injured two people at the embassies of Switzerland and Chile and also targeted the Greek embassy."
---
Public sector government staffing to shrink by a third
An unprecedented staffing reduction is due to take place throughout the Greek public sector. Story at Kathimerini:
" The civil service will be reduced by about a third over the months to come, according to the government's plans for streamlining the public sector as part of its efforts to cut spending, sources told Sunday's Kathimerini.

The government has already conducted a census of civil servants and Interior Minister Yiannis Ragousis has asked each department to evaluate its personnel but the merger of various bodies and the transfer of staff is expected to have an immediate impact on the size of the public sector. Ultimately, staff numbers will drop by 30 percent, the government believes."
---
Greek majority against leaving euro
A series of public opinion polls conducted by the Kapa Research Firm had results published at the Athens News:
"...58.2 percent of respondents agreed with the statement that Greece has avoided bankruptcy, with 33.5 percent opting for the opposite opinion. Finally, 60.3 percent of respondents are against Greece's exit from the EU and 61 percent are against a possible return to the drachma. "
[Note, simultaneous with the closing down of the Athens Plus publishing venture, the perennial English-language newspaper Athens News has recently overhauled its web site introducing a much better-looking, and easier to use interface.]
---
December 9, 2010
IMF may add 4.5 years to repayment schedule: new loan "not needed"
English language Athens Plus shutting down
---
December 2, 2010
Loan extensions may help Greek interest rates on debt
Greece and Israel increase ties
U.S. Federal Reserve sent $3.300bn to European banks
---
December 1, 2010
The challenge for Greece to meet bailout goals
---
Vigilante attacks on non-Greeks increasing
---
Public Sector: "Domain of incompetence"
---
Violence in Europe over spreading economic problems
---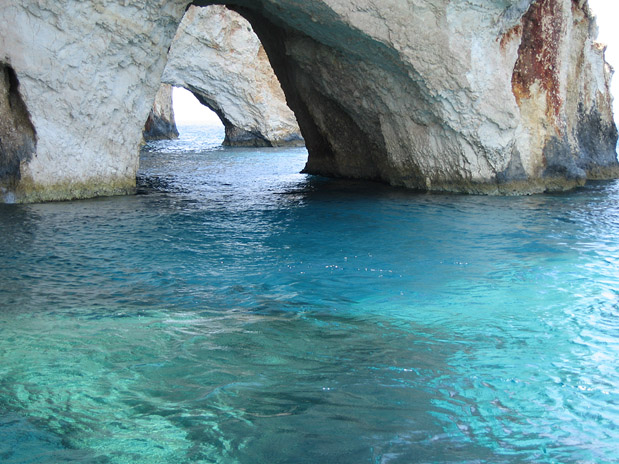 View of Blue Grotto caves at Marathonisi, Greece: View Enlargement
---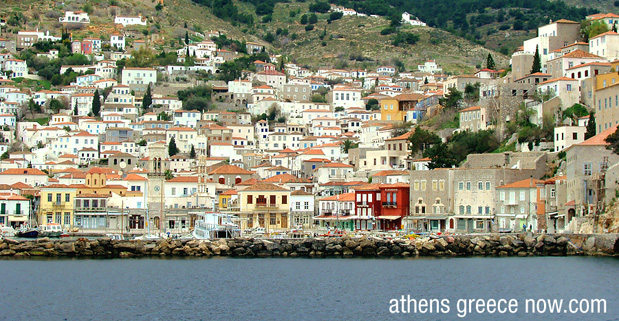 View of the island of Hydra, Greece. Source: Big Stock Photo
---

View of the island of Kos and Pserimos, Greece. Source: Big Stock Photo
---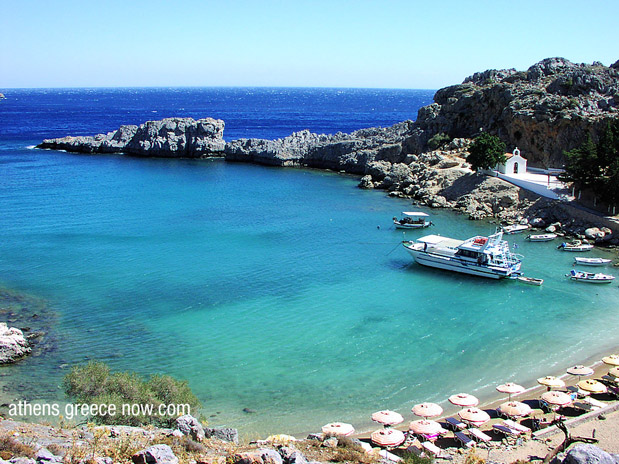 Rhodes island beach cove, Aegean Sea in Greece. Source: Big Stock Photo
---
Nifada screen shot of Athens Greece June 29, 2010


---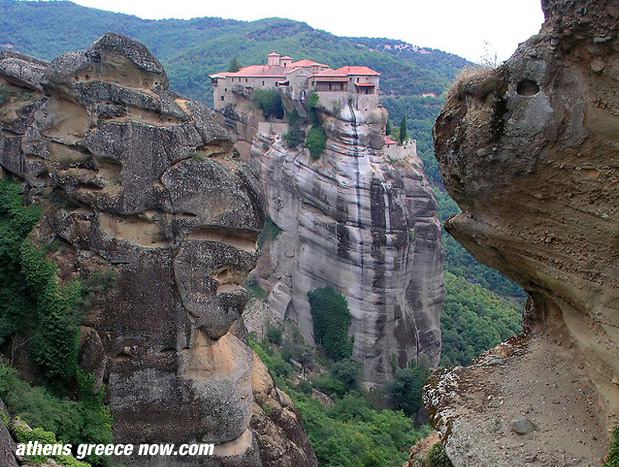 Meteora in Thessely, in Greece. Source: Big Stock Photo
---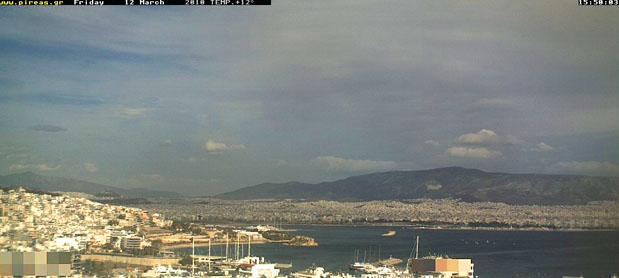 Live cam shot March 12 2010 from pireas.gr
---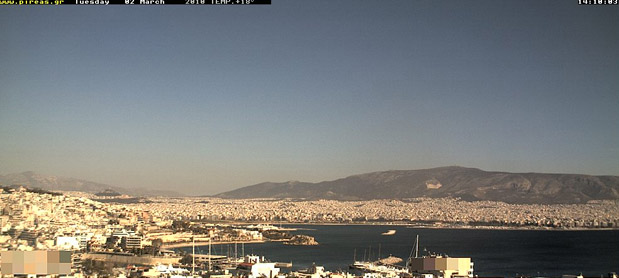 Live cam shot March 2 2010 from pireas.gr
---
Below: Two images from the live cam at pireas.org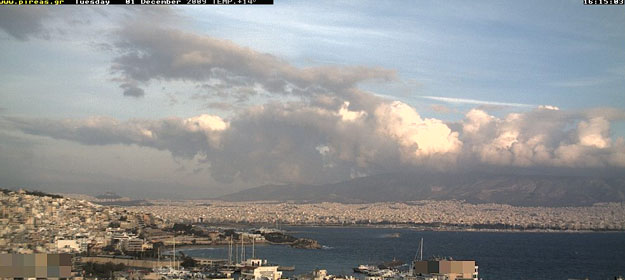 Below: Image from the nifada.org live cam of Athens




---
Advertisement: I am an Amazon affiliate
Fodor's Essential Greece: with the Best Islands (Full-color Travel Guide)