December 2, 2010
Greece and Israel increase ties
Miami Herald article which details the deteriorating situation between Turkey's relations with the west, and the Israeli response, which includes the pursuit of stronger ties with the Greek military:
"Because of its limited airspace, Israel has constantly sought close ties with countries with which it can hold training exercises. Israeli aerial exercises over Turkey have long been viewed as dry runs for a potential strike against Iranian nuclear facilities, and joint naval exercises off the coast of Turkey have allowed Israel to practice refueling and communication drills.

Israel is now turning to a number of countries, including Greece, to hold new joint drills.

A Greek training official, who described himself as "in charge of new purchases and new recruits" in Athens, told McClatchy last month that there has been a "boom" in military relations between Israel and Greece.

"We have similar goals, similar problems and similar enemies," he said. "We find ourselves working very well together."
Vaguely related: Anti-semitism in Greece



---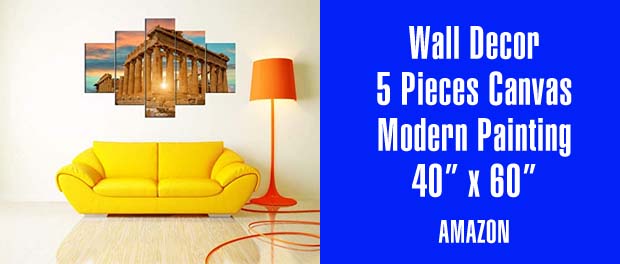 Parthenon Temple on the Acropolis of Athens Greece Artwork Wall Decor 5 Pieces Canvas Modern Painting Wall Art Home Decoration for Living Room Pictures HD Printed Framed Ready to hang(60''Wx40''H)
---
Create Amazon Business Account - save time and money on business purchases with competitive B2B prices and discounts