Hydra
Pronounced "Eedrah" or "Hee-drah"
View of the island of Hydra, Greece
Ύδρα
---
---
Hydra Island is in the Aegean Sea between the Saronic Gulf and the Argolic Gulf.
The island is one of the most popular destinations in Greece and has appeared as the location for many films. Hydra is also highly prized by astronomers, as it has very low light-sky pollution, allowing for clearer viewing of stars.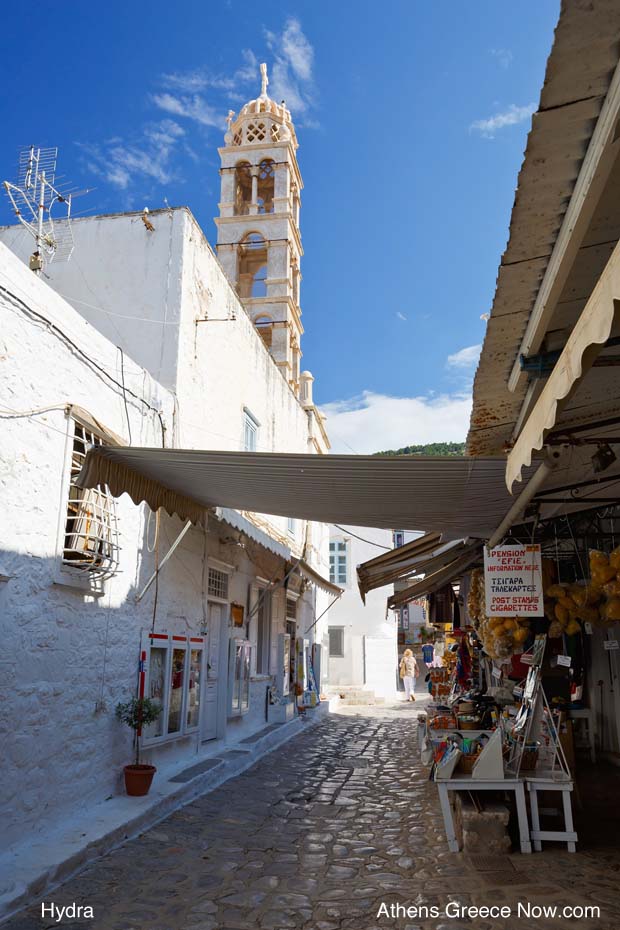 There are no vehicles on the island (not even mopeds), and transportation is chiefly by foot or donkey. The waterfront harbor area has a large number of preserved, older-European style Mediterranean buildings, and Hydra in general has a large number of well-cared for older structures.
The horse-shoe shaped harbor is often used on postcards and travel books as a quintessential Aegean harbor, but the island itself is not like some of the larger and more developed, in the modern sense of large buildings, roadways and crowds, other islands sprinkled below the Greek mainland. There are no archeological dig sites on Hydra or large beaches with big hotels dominating the horizon line.
During the Greek War of Independence, Hydra played an important role as it had a population of over 16,000, of which 10,000 were estimated to be sailors. Ships stationed in Hydra (along with boats from Psara and Spetses) fought the Ottoman navy, winning control of the Eastern Aegean.
---
---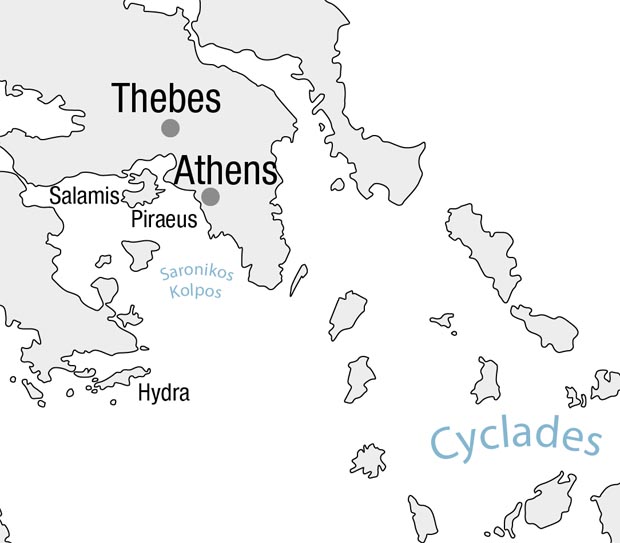 ---
---

---
Media lists of Greece
List: Greece Newspapers and Media
List: Embassy addresses in Greece, Grocery Stores, More
List: Visiting Greece information and Tourism links
---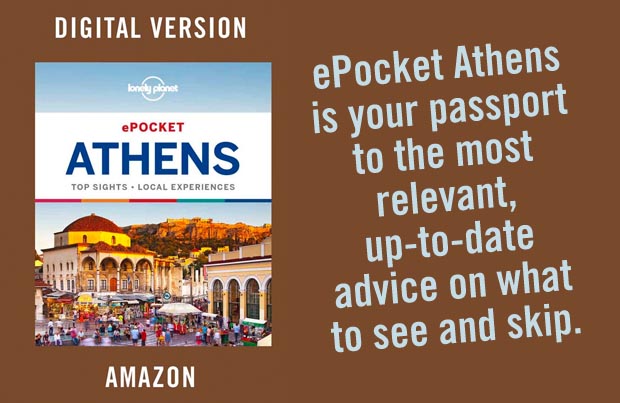 Lonely Planet Pocket Athens (Travel Guide)
---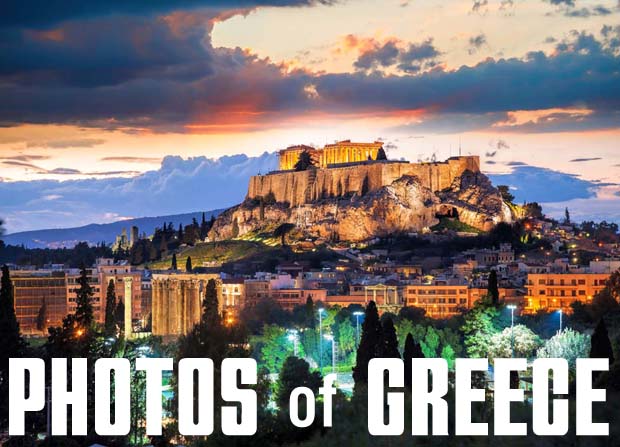 ---
The World Atlas - Greece and Adriatic Region - Amazon
"The Atlas steps into the digital age. A new one-of-a-kind World Atlas covering all parts of the globe with animated maps from Rand McNally and in-depth cultural and historical information. Each episode is dedicated to different countries, containing four distinct features - physical geography, political geography, popular locations, and thematic maps."
---