December 1, 2010
Vigilante attacks on non-Greeks increasing
New York Times article by Niki Kitsantonis on rise of groups attacking non-Greeks around Athens. The article concentrates on Muslim immigrants:
" A wave of violent attacks against immigrants by suspected right-wing extremists has put Muslims and the police on alert in rundown parts of Athens with burgeoning migrant populations.

Immigrants have been beaten and stabbed near central squares, and several makeshift mosques have been burned and vandalized. In the most grievous attack, at the end of October, the assailants locked the door of a basement prayer site and hurled firebombs through the windows, seriously wounding four worshipers.

"The attacks are constant — I've never seen anything like this," said Naim Elghandour, who moved to Athens from Egypt in the 1970s and now heads the Muslim Association of Greece. "I used to be treated like an equal. Now I'm getting death threats."

Tensions in neglected, crime-ridden parts of Athens with growing immigrant communities have been mounting over the past two years.

...The day after the protests, government officials said a stalled project to build an official mosque was back on track. Athens is the only capital of the original 15 E.U. member states to lack a state-approved mosque.

Although the country's influential Orthodox Church has given its support to the project, opinion polls show that half of Athens's five million residents oppose the creation of a mosque to serve the capital's Muslim community, which numbers about 500,000.

"A large mosque with minarets in the city center will be a provocation," said Dimitrios Pipikios, the head of a residents' group in Aghios Panteleimonas, where Chrysi Avgi drew 20 percent of the vote in recent elections.

Mr. Pipikios said the only way to ease tensions was to deport immigrants. "There is no room for us all," he said, adding that extreme rightists were patrolling the area "because the police are not doing their job."

Other residents said they felt intimidated. "The situation is totally out of control," said Maria Kanellopoulou, who wants not deportations but the better social integration of immigrants. "
Kathimerini has an Athens Plus editorial on the situation facing muslims in Athens:
"The years of leaving immigrants to solve their problems on their own, irrespective of the consequences, have led to a reaction so great that the leader of Chrysi Avgi – for years a figure on the outer extremes of politics and society – was elected to a seat on the Athens City Council earlier this month.

In short, just as the Muslims came out of the shadows to pray in central squares, so the xenophobic party came out into the light of day. Both events may be an expression of growing unrest in Athens – as well as evidence that if you push people to the edge, they will push back and stake a claim in the center: the migrants in the heart of the capital, the xenophobes in City Hall. "
Xenophobia in Greece
2018 On Anniversary Of Death, Bakari Henderson's Killing Sheds Light On Racism In Greece - Newsone
2012 Golden Dawn continue ascendancy - UK Telegraph Nov 2012
Dressed in black shirts with faces hidden by helmets - Golden Dawn - Oct 2012
Anti-Semitism gets growth spurt amid economic troubles of Greece - Feb 21, 2011
17,000 people detained around Athens - September 5, 2012
Amnesty attacks Greek detention of migrant children - July 30, 2010
Hunger Strike Ends for Illegal Immigrant Group in Athens - March 9, 2011
Vigilante attacks on non-Greeks increasing - Dec 2010
Jewish Museum in Athens vandalized - July 2010
---
You will see Amazon links on this web site because I am an Amazon affiliate. I earn from qualifying purchases.
---
International Real Estate
Buying Real Estate Overseas For Cash Flow (And A Better Life): Get Started With As Little As $50,000
Published by Wiley, 1st edition August 11, 2020, 240 pages
---
Try Prime Discounted Monthly Offering
---
Greece: Biography of a Modern Nation - AMAZON - Published March 2020 - 600 Pages
---
The Country Cooking of Greece - Amazon - 384 Pages
---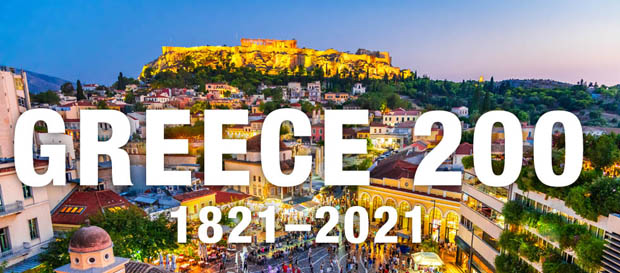 ---
Advertisement: I am an Amazon affiliate
Fodor's Essential Greece: with the Best Islands (Full-color Travel Guide)
---