Allowed Travel to Greece 2021
For newer information see Allowed Travel 2022
LAST UPDATED December 16, 2021
The Omicron and Delta Variant is causing a rapid rise in worry and concern for European travel in 2021 and 2022. The Greek government continues to "fine-tune" restrictions and rules for both travel and the mingling of people within the country, with an emphasis growing that the unvaccinated are to be excluded from some areas of work (healthcare workers, for example), and testing and self-testing is the rule of the day for those without vaccination documents.
---
Recent news:
Update to international entry travel rules: PCR test within 72 hours or Rapid Test within 24 hours now allowed, regardless of vaccination status
December 16, 2021: story at Keep Talking Greece [English]
International travellers to Greece: Covid certifcates now only of three months validity
December 13, 2021: Story at Keep Talking Greece [English]
UK cautions travellers to EU over passport stamps
Nov 12, 2021 – story at UK Express [English]
USA opens up for international travel
Nov 12, 2021 – tory at MSN News [English]
---
Restrictions in Greece:

Face masks required for indoor public and communal spaces, workplaces and public transportation, though indoor areas are not as stringent, and only those showing proof of vaccination are allowed entry

For entrance to archeological sites, etc., you must show vaccination record

Restrictions on how many can gather for churches / religious services

Limits on how many passengers allowed on public transport / taxis, etc.

There are quota limits on number of entries at some land border crossings

Americans must show proof of negative PCR molecular test result from within the last 72 hours in order to return to the United States

If a traveller notes symptoms of a Covid infection, they can call the covid-19 hotline at 1135 for help
The main four items a traveller must have concern for:

Carrying a vaccination certificate showing at least 14 days since the second dose.

If not a vaccination record, then a disease certificate, issued 30 days after the first positive test, valid for 180 days.

A negative PCR molecular test result from within the last 72 hours

A negative rapid test result from within the last 48 hours.
Ministry of Shipping and Island Policy – Above requirements with this change: previously it was only "recommended" to take the self-test for return from island travel, now it is mandatory for those without vaccination documents.
People aged 12-17 years: Vaccination record of a negative test including self-test.
Those aged to 12 years no tests required.
Airflight to and from islands – Greek Civil Aviation Authority requires the above documentation also.
Vaccination records incur no fees during travel, but the cost for PCR is reported to be €60 euros and the rapid test is €20 euros. Cost of self tests vary and are available through pharmacies.
Media resources August 18, 2021:
AP News – Aug 24, 2021 new restrictions for travellers
UK Express – Restrictions in Greece for travellers [English]
---
Important travel links:
Passenger Locator Form used by Greek gov for admittance during visit.
Protocol for Arrivals in Greece - Hellenic Republic Government page in English.
Airports of Greece - list at the Hellenic Aviation Authority
---
List of countries that can travel to Greece
Albania
Armenia
Australia
Azerbaijan
Bahrain
Belarus
Bosnia and Herzegovina
Canada
China
Chinese Taipei
Israel
Japan
Jordan
Kuwait
Lebanon
Moldavia
Moldova
Montenegro
New Belarus
North Macedonia
Qatar
Russia
Saudi Arabia
Serbia
Singapore
Ukraine
United Arab Emirates
United Kingdom
United States of America
---
August 4, 2021
American CDC lists Greece among other countries on Level 4 risk list of "do not visit"
Story at USA Today [English]
Page at the CDC talking about Greece and "high risk level 4": CDC.gov
---
Resources July 16, 2021:
eKathimerini – The new mandatory testing rules [English]
Keep Talking Greece – Details on boat and air flight rules [English]
CNN Greece – article on requirments for boat travel [Greek]
Iefimerida – article listing details about return travel from the islands [Greek]
Restrictions on standing at food places/bars etc.
No standing, seating required. Outside stools are approved for the seating requirement.
Indoor eating requires vaccination record or the other documents of recovery from the virus, negative tests, etc.
Identification is checked for entry to verify vaccination/testing records.
Those under age 12 do not need identity documents.
Resources:
Skai News – Article on the rules for eating establishments
---
Older News from July 2, 2021

Travel to the islands require a Vaccination Certificate in a paper or electronic form showing a negative rapid test or PCR test. (PCR is a molecular test detecting COVID-19 genetic material via a lab tech procedure called "polymerase chain reaction," i.e., "PCR"). Identity papers/passport is also checked over.
Timing: arrive at boarding for island travel at least an hour before departure.
Exceptions: those who have received only a first dose or are not fully vaccinated for more than 14 days must show a negative test using the rapid test or a PCR test.
Guideline: the PCR tests at least 72 hours before travel time. Rapid test taken 48 hours before travel.
The unvaccinated: test results meeting the already mentioned requirements with a PCR or Rapid test are valid for travel.
Travelling minors: Adult guardians must show the required test results or a Vaccination passport.
Return travel from the islands: the unvaccinated should perform a self-test before return to mainland.
Greece Government web page about island travel
Other exceptions: Island travel for those who do so for work purposes or within the same regional area of residence have different requirements. For work purposes, a weekly self-test is required. For travelling within a regional area a passenger is required to take a self-test within 24 hours before the scheduled travel time.
Ferry travel details: Travelling of passengers on the ferry lines Perama-Paloukia Salamina, Perama Megaridos-Faneromeni Salamina, Rio-Antirrio, ferry travel of mainland to Evia, Poros-Galatouni Toryos Lainos Ammouliani, and Halkidiki, a self-test 24 hours before the scheduled travel time is needed - - see details about this at this July 2 Kathimerini article (in Greek).
More information at Health Report Gr
---
Older News June 20, 2021

The "rapid test" for entry to Greece us now allowed [See this article at eKathimerini]
For a general overview of travel to the EU, see this article at ABC7 Chicago
Latest news: Greece has expanded the list of countries allowed entry:
Australia, North Macedonia, United Arab Emirates, United States of America, United Kingdom, Israel, Canada, Belarus, Bahrain, New Zealand, South Korea, Qatar, China, Kuwait, Ukraine, Rwanda, Russia, Saudi Arabia, Singapore, Serbia, Thailand, Bosnia-Herzegovina + all permanent residents of the EU and the Schengen Zone.

One day before arrival fill in the electronic Passenger Locator Form (PLF)

Be able to present an official vaccination certificate (for any person over 5 years of age) showing completion of vaccinations 14 days prior to arrival, or a negative PCR test within 72-hour of arrival. Airports and ferry services will be checking this documentation.

Travelers remain subject to random checks.

International entry is through international airports, ports of Patras, Igoumenitsa and Corfu, and border stations Promachonas, Ormeniou (34/7) and Evzoni (limited hours.) 
Official Greek government website: Protocol for Arrivals in and Departures from Greece
Airports of Greece - list at the Hellenic Aviation Authority
Quarantine:
Visitors arriving from the USA, EU/Schengen Zone, Britain, South Korea, Australia and other countries are allowed quarantine-free entry to Greece. A positive result to testing will require quarantine at a Greek hotel (including traveling companions) for at least 10 days. This expense is covered by the Greek government.
---
Americans allowed to travel to Greece again: May 14, 2021
---
Older May 12, 2021 News

Passenger must have a Passenger Locator Form (PLF) for international flights to Greece

UK Travellers wanting to come to Greece still blocked by the UK "amber" color applied to the land of Hellenes (See this story at Yahoo News, May 12) It is expected that soon UK citizens will only be required to show official documents issued by the British authorities proving vaccination inoculation. It is expected that on May 17th UK will have "covid passports" system ready - source: UK Sun, April 30).

Travellers from United States began to be able to come to Greece on April 19 if they are fully vaccinated or can show a negative Covid-19 test result.

For other countries: mandatory negative Covid-19 test result (PCR) required to be presented by the passenger. Must be performed within 72 hours of arrival in Greece. Passenger may be still required to take a rapid Covid19 test upon arrival.

7-day quarantine for all arrivals except for these counutries:
Australia
New Zealand
South Korea
Russia
Rwanda
Singapore
Thailand
European Union
Schengen Treaty countries
United Kingdom
United States
United Arab Emirates
Serbia
Israel

14-day quarantine if passenger tests positive for coronavirus.

Passengers from Israel do not quarantine if they have a "Green Pass" vaccine permit issued from Israel. There are a number of conditions regarding using this pass when entering from Israel.

Passengers from United Arab Emirates are required to take rapid Covid test upon arrival.

If quarantined, and after the period ends a passanger is retested and is found to be negative, quarantine ends. If positive, then quarantine is extended 14 days.

Russian arrivals are limited to 4,000 per week.

The 22 Member Schengen Zone Countries and other EU Countries allowed to travel into Greece.
Austria
Belgium
Bulgaria
Croatia
Cyprus
Luxembourg
Netherlands
Germany
France
Spain
Portugal
Sweden
Finland
Denmark
Lithuania
Latvia
Estonia
Poland
Romania
Slovakia
Hungary
Slovenia
Italy
Greece
Czech Republic
Malta
Spain
Ireland
---
---

---

April 20, 2021: overnight the US State Dept has swelled it's list of "Level 4" countries "to avoid" from 34 to 131. How long this advisory will last is not known. Greece was a "Level 3" country just yesterday. Page with info at State Dept Advisory Greece. The new info is basically:
Do not travel to Greece due to COVID-19.
Read the Department of State's COVID-19 page before you plan any international travel.
The Centers for Disease Control and Prevention (CDC) has issued a Level 4 Travel Health Notice for Greece due to COVID-19, indicating a very high level of COVID-19 in the country. Visit the Embassy's COVID-19 page for more information on COVID-19 in Greece.   
Read the country information page.

Delta Airlines will begin flights in May – Story at Delta [English] - April 20, 2021

United Airlines adds Athens to routes – story at Yahoo News [English]

Civil Aviation Service extends restrictions to April 26, allowing entry from 7 countries: EU, Schengen Zone, UK, USA, the United Arab Emirates, Serbia and Israel. Story at Skai [Greek]

German cruise ships in Aegean in May – Story at Protothema [English]

Airports in Greece that are opening up are Athens, Thessaloniki, Heraklion, Chania, Rhodes, Kos, Mykonos, Santorini and Corfu, and two border crossings. (See this Reuters report for more info.) Flights from the EU, USA, the United Kingdom, the United Arab Emirates, Serbia and Israel will begin on April 16.
News from May 14, 2021
Greece's Tourism Minister Harry Theocharis announced at the ITB Berlin trade show March 9th about Greece's plans for May 14 opening, with these basic "protocols":

All tourists will be subject to random testing

Tourists with vaccinations welcome

Tourists without vaccination can come if they provide proof of antibodies, or record of a negative test
---
Important travel links May 2021:
Passenger Locator Form used by Greek gov for admittance during visit.
Protocol for Arrivals in Greece - Hellenic Republic Government page in English.
A negative coronavirus test 72 hours before travel (see this list of labs that are approved by the Greek government for the tests). Dec 9, 2020
Airports of Greece - list at the Hellenic Aviation Authority
For more general visiting Greece info, visit the Visiting Greece page

A QR code on paperwork is given by officials during entry that will indicate if you must quarantine for a particular time limit

Masks are mandatory in public whether outside or inside.
---
---
Older News items from 2021
April 12, 2021

Restrictions on domestic travel ("only essential trips allowed") continue until April 12, and on international flights until April 19. (Reference: The Hellenic Aviation Authority)
February 7, 2021

Existing restrictions are extended for "essential" domestic flights (through Feb 15) and for international flights (through Feb. 22). Some details:

Weekend curfew is now 6:00 PM instead of 9:00 PM.

UK Visitors are tested on arrival

The list of allowed and banned countries continues in effect

Flights from Turkey not allowed
January 11, 2021

The existing restrictions on foreign travel stays in force until January 27, 2021. This means foreign travelers have a required 7-day quarantine, by order of the Civil Aviation Authority, if allowed into the country. Travellers must have had a negative test for the virus within 72 hours of arrival. Sample testing is done at the border entrances. All passengers must have a completed Passenger Locator Form (form available online here).

After 7-day quarantine, people from the United Kingdom must then take a PCR test, and a positive result will continue the quarantine for another 14 days.

Retail operations in Greece are severely curtailed at present. See this overview of the situation at Ethnos (in Greek).

Churches are open, but operations are curtailed.

Hunting and fishing continues to be shut down.
---
Countries allowed entry to Greece
Allowed travel to Greece - list updated December 30, 2020. People from countries not listed (for example the United States) are not allowed entry except under special conditions.
All Schengen Zone countries allowed: Austria, Belgium, Czech Republic, Denmark, Estonia, Finland, France, Germany, Greece, Hungary, Iceland, Italy, Latvia, Liechtenstein, Lithuania, Luxembourg, Malta, Netherlands, Norway, Poland, Portugal, Slovakia, Slovenia, Spain, Sweden.
Additional countries allowed entry: Switzerland, Norway, Liechtenstein, Iceland, United Kingdom, Australia, Japan, New Zealand, Rwanda, Singapore, South Korea and Thailand. - See the updated lists at Allowed Travel to Greece
---
Important Links:
List of Embassies in Athens Greece
US Embassy COVID19 page covering travel to Greece Scroll down and review the "Entry and Exit Requirements"
Greece pandemic metrics at Statistics.gr [English] and Greek language Statistics
---
For newer information see Allowed Travel 2022
---
The 2020 roundup of news on restrictions for travel to Greece is archived here
---
---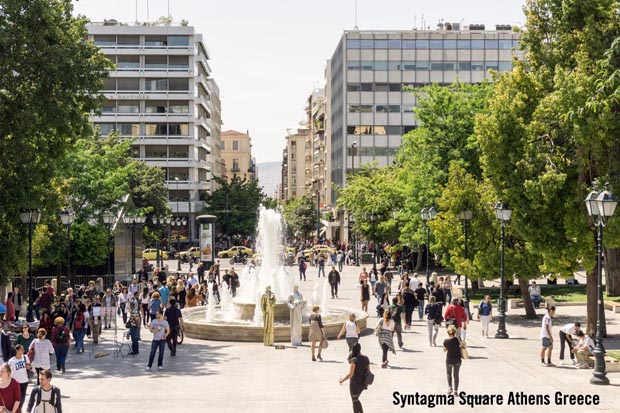 ---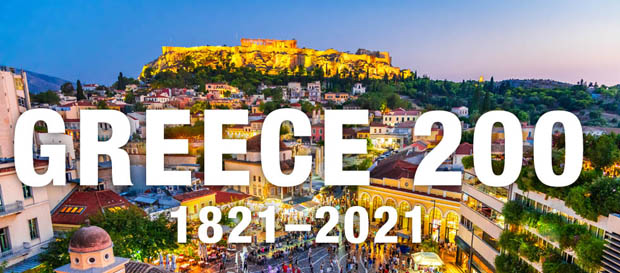 ---
Advertisement: I am an Amazon affiliate
Fodor's Essential Greece: with the Best Islands (Full-color Travel Guide)
---