Allowed Travel to Greece
US Embassy COVID19 page covering travel to Greece Scroll down and review the "Entry and Exit Requirements"
July 1 Travel rules:
All Schengen Zone countries allowed: Austria, Belgium, Czech Republic, Denmark, Estonia, Finland, France, Germany, Greece, Hungary, Iceland, Italy, Latvia, Liechtenstein, Lithuania, Luxembourg, Malta, Netherlands, Norway, Poland, Portugal, Slovakia, Slovenia, Spain, Sweden, and Switzerland
Also allowed travel from: Algeria, Australia, Canada, Georgia, Japan, Montenegro, Morocco, New Zealand, Rwanda, Serbia, South Korea, Thailand, Tunisia and Uruguay.
Blocked travel thru July 15: Russia, Brazil and Turkey, and United States
Greece mandates Covid-19 tests for arrivals from a range of EU countries, including France, Italy, the Netherlands and Spain, with self-isolation until results are known.
Italy has continued a block for all countries except those within the Schengen zone.
The Czech Republic is blocking visitors from Portugal and Sweden.
Sources: eKathimerini, Reuters, Yahoo News
---
July 1, 2020
18 regional airports in Greece have reopened
Seven of 14 border crossings are again open - source: eKathimerini
---
June 15 reopenings
The list of business and activity types now reopened
June 15 Airports
Only airports in Athens (Eleftherios Venizelos) and Thessaloniki (Macedonia) are accepting flights from outside of the country.
June 12, 2020
U.S. citizens are permitted entry to Greece beginning June 15, but you may be subject to COVID-19 testing and quarantine depending on where your travel originated. Details at US Embassy, Athens
---
June 2, 2020
USA to Greece Entry/Exit Requirements [see complete info at USA Embassy in Greece]
Through June 14: Non-EU citizens are banned from entering Greece for non-essential travel/tourism
June 15 – June 30: U.S. citizens are permitted to enter Greece subject to COVID-19 testing and quarantine restrictions.
---
May 28, 2020
Know the rules: The A-Z for tourism in Greece in the Covid-19 era - at eKathimerini [in English]
May 22, 2020
Allowed tourism list: Cyprus, Israel, China, Japan, Australia, Norway, Denmark, Austria, Bulgaria, Serbia, Romania, Albania, Northern Macedonia, Bosnia, Croatia, Croatia, Hungary, Slovakia, Czech Republic.
The tourism "black list": United States, Britain, Spain, Italy, the Netherlands, Russia, Turkey and Saudi Arabia.
---
---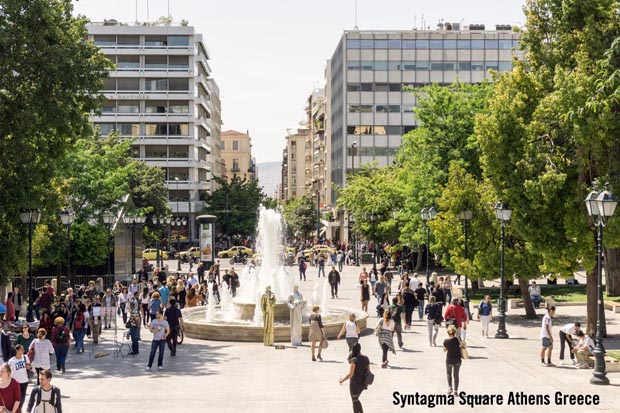 ---



---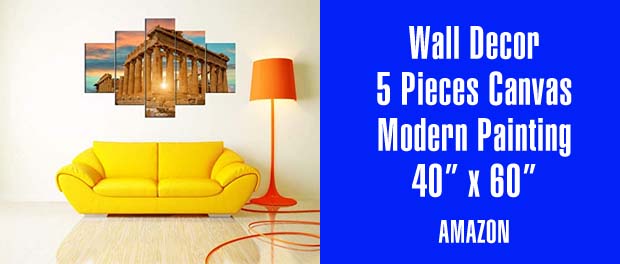 Parthenon Temple on the Acropolis of Athens Greece Artwork Wall Decor 5 Pieces Canvas Modern Painting Wall Art Home Decoration for Living Room Pictures HD Printed Framed Ready to hang(60''Wx40''H)
---
Create Amazon Business Account - save time and money on business purchases with competitive B2B prices and discounts