Allowed Travel to Greece 2022
Last Update October 11, 2022
See the official Greece gov't list of countries requiring (and not requiring) a VISA for entry to Greece: mfa.gr
---
Travellers entering Greece do not need to show proof of Covid vaccination, a negative Covid test or a certificate of recovery from Covid. You do not need to complete a passenger locator form. – Nottingham Post July 12, 2022
---
See the main page Visiting Greece 2022 for important rule changes for entry and expectations for an almost complete relaxation of restrictions in the 2022 season from May 1 to August 30.
As of June 1: the requirement to wear face masks remains for public transportation, indoors of ships, taxis, hospitals and care facilities for the elderly. The legal requirement to wear a mask in all other indoor/outdoor settings no longer applies.
---
Country List
January 2022: Countries allowed entry to Greece via airports:
Allowed entry to nationals of EU member states and Schengen countries:
Austria, Belgium, Bulgaria, Croatia, Republic of Cyprus, Czech Republic, Denmark, Estonia, Finland, France, Germany, Greece, Hungary, Ireland, Italy, Latvia, Lithuania, Luxembourg, Malta, Netherlands, Poland, Portugal, Romania, Slovakia, Slovenia, Spain and Sweden.
Liechtenstein, Norway, and Switzerland.
Other countries allowed entry:
San Marino, Azerbaijan, Albania, Andorra, Argentina, Armenia, Australia, Vatican City, North Macedonia, Bosnia & Herzegovina, United Arab Emirates, USA, United Kingdom, Japan, India, Jordan, Israel, Canada, Qatar, China, Taiwan, Kosovo, Kuwait, Belarus, Lebanon, Montenegro, Mexico, Moldova, Monaco, Bahrain, Brunei, New Zealand, South Korea, Ukraine, Uruguay, Russian Federation, Saudi Arabia, Serbia, Singapore, Sultanate of Oman, Turkey, Chile.
List source for EU, Schengen and other countries – Greek Gov't Page
Allowed entry to Greece via land crossing:
Entrance gates at Promachonas, Ormenios, Evzoni, Nymfaia, Exochis, Nikis, Doirani, Krystallopigi, Kipi*, Kakavia, Kastania* and Mavromatiou, on a 24h basis.
*For land borders of Kipi and Kastania, on a 24h basis, there is a limit of 1.500 passengers per week. For the Mertziani Entrance Gate entrance is allowed from 8.00 to 20.00.
---
Recent news:
News article: US News World Report, April 13, 2022 [English]
News article: UK Scottish Sun , April 13, 2022 [English]
---
The Omicron and Delta Variant is still a cause for worry and concern for European travel in 2022. The Greek government continues to "fine-tune" restrictions and rules for both travel and the mingling of people within the country, with an emphasis growing that the unvaccinated are to be excluded from some areas of work (healthcare workers, for example), and testing and self-testing is the rule of the day for those without vaccination documents.
---
Greece remains with Category 4 travel warning from American CDC
April 6, 2022: Story at USA CDC GOV [Greek]
---
---
Passenger locator forms (PLF) to no longer be required for travel into Greece come March 22
Meanwhile, a health expert has reportedly indicated on Thursday that the vaccination certificates would have no meaning by end of April. Professor of Environmental Engineering at the University of Thessaloniki, Dimosthenis Sarigiannis spoke to iatropedia about the possibility to abolish the vaccination certificates even before Easter, April 24, in case daily infections fall below 1,000 and due to society pressure
Story at Skai [Greek]
---
Older Information in the media
The rules for UK citizens "jetting off" to Greece, Italy, France, etc
January 28, 2022 –story at Edinburgh Live [English]
Update to international entry travel rules: PCR test within 72 hours or Rapid Test within 24 hours now allowed, regardless of vaccination status
December 16, 2021: story at Keep Talking Greece [English]
International travellers to Greece: Covid certifcates now only of three months validity
December 13, 2021: Story at Keep Talking Greece [English]
UK cautions travellers to EU over passport stamps
Nov 12, 2021 – story at UK Express [English]
USA opens up for international travel
Nov 12, 2021 – tory at MSN News [English]
---
---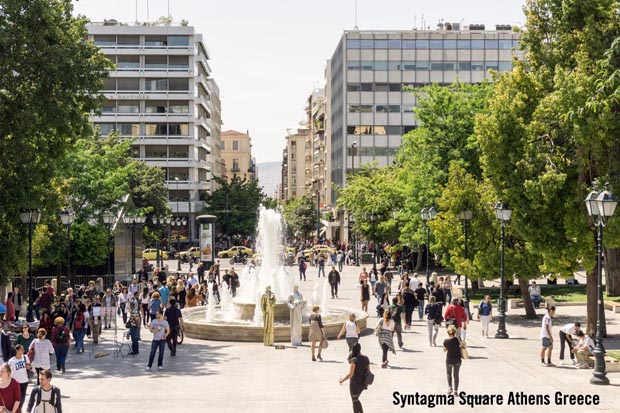 ---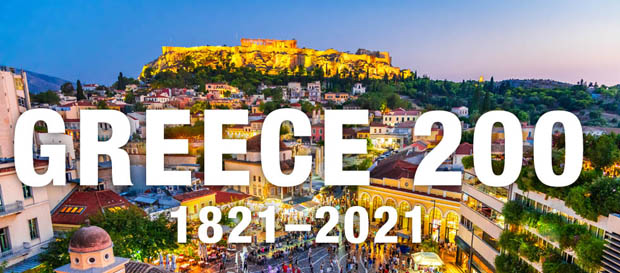 ---
Advertisement: I am an Amazon affiliate
Fodor's Essential Greece: with the Best Islands (Full-color Travel Guide)