Greece and the economic crisis 2022
NEWS ARCHIVE - November 2022
---
November 29, 2022
Schools closed tomorrow in municipality of Karystos due to earthquake
Story at Eleftherostypos [Greek]
Metro Line 4 from Galatsi to Goudi construction for 2029
Story at Keep Talking Greece [English] [Map of Galatsi Athens] [Map of Goudi]
Eurostat data for Wednesday expected to show inflation easing
Story at Imerisia [Greek]
Concern for earthquake in Alkyonides region
Story at EFSYN [Greek]
The ongoing "headache" of invalid parking spaces with old apartment buildings
Story at OT Financial Post [Greek]
Mitsotakis senses movement on Parthenon Marbles
Story at Reuters MSN [English]
Tanks seen on streets of China as protest rallies continue
Story at Ethnos [Greek]
102 year old Greek fighter pilot Konstantinos Hatzilakos has died
Story at Keep Talking Greece [English]
The new road safety plan to reduce traffic problems
Story at IN GR [Greek]
Earthquake in Evia
Story at Skai [Greek] [Map of Evia]
Has Russia lost the energy battle with Europe?
Story at OT Financial Post [Greek]
Kidnapping and overthrow plot against the government in Germany foiled
Story at Skai [Greek]
New real estate "objective value" listings released
Story at Kathimerini [Greek] – more Real Estate in Greece
Rain and lightning storm warning for Crete
Weather at Skai [Greek]
Energy price interventions in Europe rise to over €700 billion
Story at OT Financial Post [Greek]
2023 predicted to be record year for foreign investment into Greece
Story at Keep Talking Greece [English]
Erdogan associate Ibrahim Kalin says makes new accusations against Greece
Story at IN GR [Greek]
The €14 million joint UK-Greece renovation plan for Tatoi
Story at Liberal [Greek]
---
Greek Christmas stamps for 2022. #Greece 🌲 pic.twitter.com/cf52lcDJWR

— Derek Gatopoulos (@dgatopoulos) November 29, 2022
---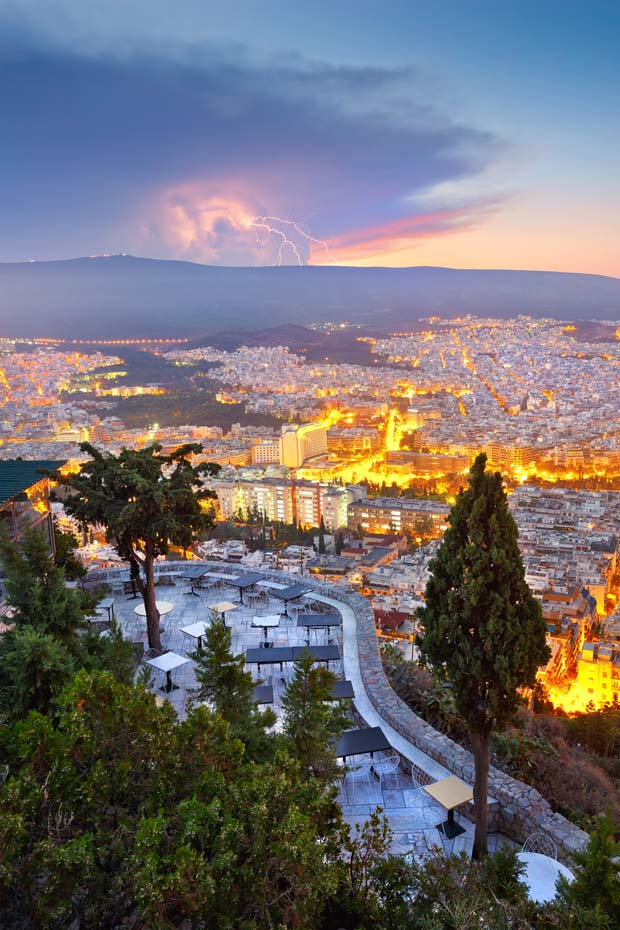 Lightning over Ymittos in Athens and Ymittos Mountain, seen from Lycabettus
---
---
Ποιος είπε ότι τα νησιά μας δεν είναι όμορφα κ τον χειμώνα;;Καλό κ μαγευτικό βράδυ να έχετε αγαπημένοι μου φίλοι!!!Αλόννησος!!!##Greece 🇬🇷🇬🇷💫💜💜💫💜💜💫💜💜💫 pic.twitter.com/srjDC6Fmaz

— Masia (@PiliM73) November 26, 2022
---
NEWS ARCHIVE - November 2022
---
You will see Amazon links on this web site because I am an Amazon affiliate. I earn from qualifying purchases.
---
International Real Estate
Buying Real Estate Overseas For Cash Flow (And A Better Life): Get Started With As Little As $50,000
Published by Wiley, 1st edition August 11, 2020, 240 pages
---
Try Prime Discounted Monthly Offering
---
Greece: Biography of a Modern Nation - AMAZON - Published March 2020 - 600 Pages
---



---
Advertisement: I am an Amazon affiliate
Fodor's Essential Greece: with the Best Islands (Full-color Travel Guide)