Greece and the economic crisis 2021
NEWS ARCHIVE - October 2021
---
October 15, 2021
High-speed train route between Thessaloniki and Athens coming in January
Story at Imerisia [Greek]
USA lifts restrictions on vaccinated international travel
Change happens in November, story at Kathimerini [Greek] and at MSN News [English]
River Anthemounta dangerously high from rains
Story at Imerisia [Greek]
Greece water polo team beats Hungary
Story at Eleftherostypos [Greek]
Changes to "Ring Licenses" for downtown Athens
Story at Real [Greek]
Concept of the "clean ring" beginning October 25
Story at Imerisia [Greek]
Pandemic case count at 689,896
Story at Naftemporiki [Greek]
Cyprus President Anastasiadis sending letter to EU about Turkey army at Cape of the Apostle Andreas
Story at Capital Gr [Greek]
Thessaloniki roadway problems from the heavy rains
Story at Skai [Greek]
New electric bill forms coming
Story at Powergame [Greek]
Uncertainty about "immunity wall"
Story at Skai [Greek]
The great flood of 1935
Story at Ta Nea [Greek]
Offshore wind farm plans
Story at Imerisia [Greek]
Rising heating costs and the coming subsidy payments
Story at Skai [Greek]
How defense deal with USA will effect military bases
Story at MSN News [English]
Roads that turned into lakes
Story at Ta Nea [Greek]
Second day of severe weather problems
Story at EFSYN [Greek]
High number of calls to fire departments for help
Story at Skai [Greek]
30 million tons of water estimated thus far from storm
Story at skai [Greek]
Ankara harsh reaction to USA-Greece defense agreement
Story at Skai [Greek]
Pavlos Christidis seeks leadership of KINAL
Story at Iefimerida [Greek]
First tranche money from Next Generation fund comes in 2022
Story at ekathimerini [English]
Tracking the weather coming into Attika
Story at Real [Greek]
Traffic ban goes into effect until 8 AM
Story at Iefimerida [Greek]
Government shuts down for Friday, private sector on "telework" schedule
Story at eKathimerini [English]
Traffic ban for Kiffisos
Story at Protothema [English]
---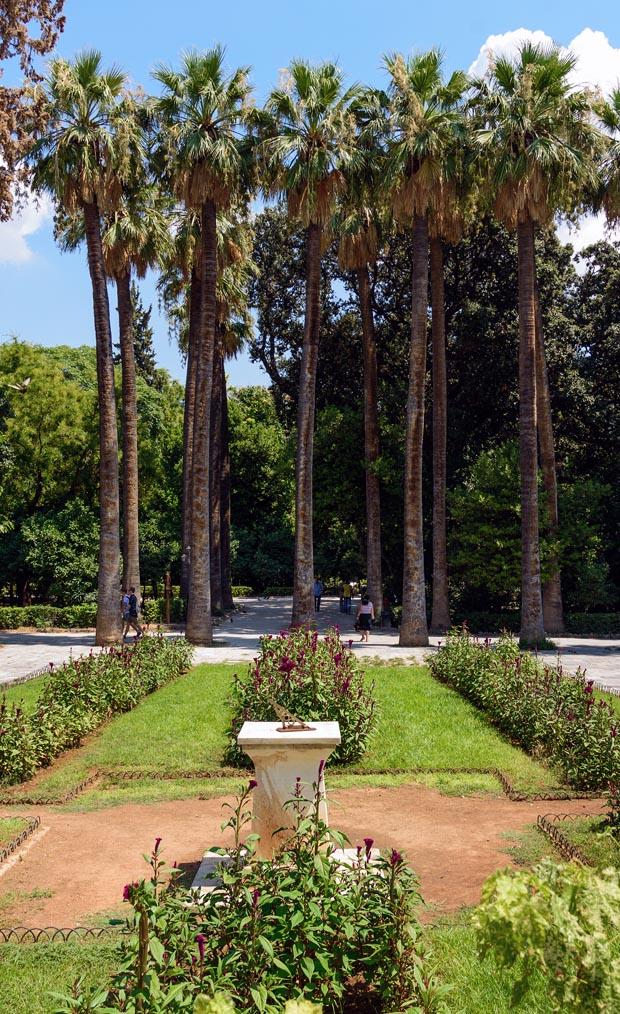 National Gardens in Athens
---
The growing pressure on Turkey
A request for F16 fighter planes by Erdogan has prompted a "No Jets for Turkey" campaign by pressure groups around DC, on the heals of the unique France-Greece deal:
The dramatic Paris agreement also included a clause for mutual assistance in case of an armed attack against the territory of one of the two. "For the first time it is stipulated that there be military assistance in the event of a third party attacking one of the two states. And we all know who is threatening whom with a casus belli in the Mediterranean," Greek Prime Minister Kyriakos Mitsotakis said following the deal. He was hinting that the unprecedented France-Greece deal was aiming to deprive Turkey of strategic dominance in the Eastern Mediterranean. The deal came at an unfortunate time for Erdogan. Germany, which has sponsored Turkish naval supremacy in the Aegean, was preoccupied with its elections...
October 13, 2021: Story at al-monitor [English]
---
NEWS ARCHIVE - October 2021
---
You will see Amazon links on this web site because I am an Amazon affiliate. I earn from qualifying purchases.
---
International Real Estate
Buying Real Estate Overseas For Cash Flow (And A Better Life): Get Started With As Little As $50,000
Published by Wiley, 1st edition August 11, 2020, 240 pages
---
Try Prime Discounted Monthly Offering
---
Greece: Biography of a Modern Nation - AMAZON - Published March 2020 - 600 Pages
---



---
Advertisement: I am an Amazon affiliate
Fodor's Essential Greece: with the Best Islands (Full-color Travel Guide)