Greece and the economic crisis 2021
NEWS ARCHIVE - January 2021
---
January 29, 2021
Monday school openings
Story at Eleftherostypos [Greek]
Pandemic case count at 155,678
Story at Naftemporiki [Greek]
Greek navy must upgrade to compete with Turkey
Story at Forbes [English]
EODY changes collection of personal medical data of patients
Story at EFSYN [Greek]
Restriction change on retail operations, return of Click-away
Story at Eleftherostypos [Greek]
Putin not coming to March 25 parade event
Story at Skai [Greek]
Vaccine shortage from AstraZeneca highlighting EU plan failure?
Story at Naftemporiki [Greek]
Concern for mutation virus in Thessaloniki
Story at Skai [Greek]
Restriction changes for red and yellow areas
Story at Skai [Greek]
March 25 parade celebration to include Macron and Putin
Story at Eleftherostypos [Greek]
2021 "popular destinations" includes Crete
A TripAdvisor related examination at Greek City Times [English]
Germany says "no" to stopping sub sale to Turkey
Story at Protothema [English]
NGOs go to The Hague against Greece
Story at EFSYN [English]
Hospital upgrade passes parliament
Story at Parapolitika [Greek]
---
---
---
NEWS ARCHIVE - January 2021
---
You will see Amazon links on this web site because I am an Amazon affiliate. I earn from qualifying purchases.
---
International Real Estate
Buying Real Estate Overseas For Cash Flow (And A Better Life): Get Started With As Little As $50,000
Published by Wiley, 1st edition August 11, 2020, 240 pages
---
Try Prime Discounted Monthly Offering
---
Greece: Biography of a Modern Nation - AMAZON - Published March 2020 - 600 Pages
---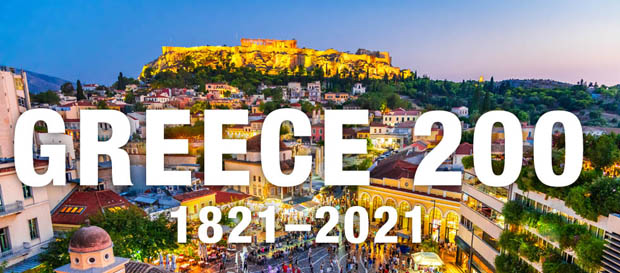 ---
Advertisement: I am an Amazon affiliate
Fodor's Essential Greece: with the Best Islands (Full-color Travel Guide)