Greece and the economic crisis 2021
NEWS ARCHIVE - January 2021
January 1, 2021
Some metro subways closed New Years
List at Iefimerida [Greek]
Pandemic case count at 139,447
Story at Liberal [Greek]
Explosion at offices of the Municipal Police
Story at Eleftherostypos [Greek]
Desire for the new store shopping by appointment system
Story at eKathimerini [English]
Expected gaps in delivery for Pfizer / BioNTech vaccine
Story at Iefimerida [Greek]
Concerns over pandemic in January
Story at To Vima [Greek]
Could masking end in September?
Story at Ta Nea [Greek]
The winners and losers in the 2020 pandemic
An overview at Iefimerida [Greek]
Some arrests made over New Years
Story at Ethnos [Greek]
Erdogan does what "he can get away with"
Analysis from Bloomberg discussed at Protothema [English]
Erdogan starts off 2021 at Hagia Sophia
Story at Eleftherostypos [Greek]
UK officially has exited from the EU
Story at Athens News Agency [Greek]
Piraeus welcomes New Year with fireworks
Story and image at Parapolitika [Greek]
Excavations of fossilized forest on Lesvos
Story at Skai [Greek]
Changes coming in Mitsotakis' ministers list
Story at Ethnos [Greek]
Massive increase of market value for 7 US companies
Pandemic effects examined at Ethnos [Greek]
---
---
NEWS ARCHIVE - January 2021
---
You will see Amazon links on this web site because I am an Amazon affiliate. I earn from qualifying purchases.
---
International Real Estate
Buying Real Estate Overseas For Cash Flow (And A Better Life): Get Started With As Little As $50,000
Published by Wiley, 1st edition August 11, 2020, 240 pages
---
Try Prime Discounted Monthly Offering
---
Greece: Biography of a Modern Nation - AMAZON - Published March 2020 - 600 Pages
---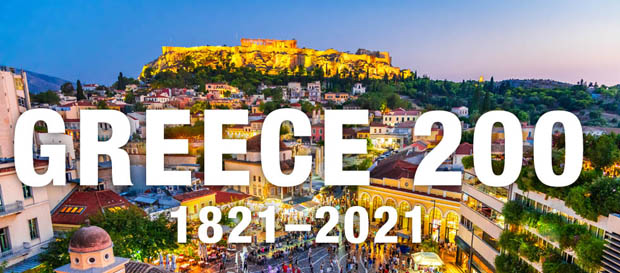 ---
Advertisement: I am an Amazon affiliate
Fodor's Essential Greece: with the Best Islands (Full-color Travel Guide)