Greece and the economic crisis 2021
NEWS ARCHIVE - January 2021
---
January 14, 2021
EU to study Greece proposal on "vaccine passport"
Story at UK Guardian [English]
Lockdown "hardens" in Paris
Story at Iefimerida [Greek]
Turkey's exploration ship Barbaros exits Cyprus EEZ
Story at Ta Nea [Greek]
Vaccination certification not required for travel
Story at Keep Talking Greece [English]
Effort to return 1400+ migrants to Turkey
Story at Reuters [English]
Pandemic case count at 147,283
Story at Eleftherostypos [Greek]
New Democracy still polling well ahead of SYRIZA
Story at Protothema [English]
Weather video of snow and hail
Thrace and Cyclades - at To Vima [Greek]
Areas with the most new pandemic cases
Story at Athens News Agency [Greek]
Snow in Attika
Story at Eleftherostypos [Greek]
Could restaurants open in three weeks?
Story at Eleftherostypos [Greek] and at Protothema [Greek]
AADE myBusinessSupport deadline appraoches
Story at Naftemporiki [Greek]
Lockdowns around Sparta
Story at eKathimerini [Greek]
Will Italy's government fall?
Story at Protothema [Greek]
Young men arrested for attacking subway worker
He asked them to put on their masks - story at Skai [Greek]
Coming changes inside SYRIZA
Story at Parapolitika [Greek]
---
---
NEWS ARCHIVE - January 2021
---
You will see Amazon links on this web site because I am an Amazon affiliate. I earn from qualifying purchases.
---
International Real Estate
Buying Real Estate Overseas For Cash Flow (And A Better Life): Get Started With As Little As $50,000
Published by Wiley, 1st edition August 11, 2020, 240 pages
---
Try Prime Discounted Monthly Offering
---
Greece: Biography of a Modern Nation - AMAZON - Published March 2020 - 600 Pages
---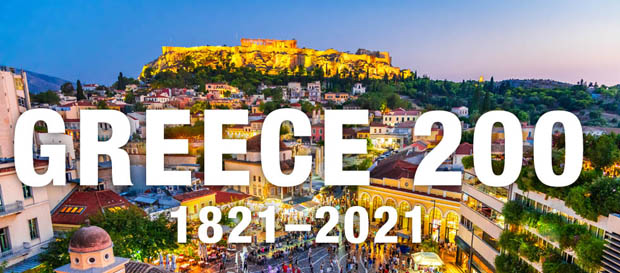 ---
Advertisement: I am an Amazon affiliate
Fodor's Essential Greece: with the Best Islands (Full-color Travel Guide)