Greece and the economic crisis 2021
NEWS ARCHIVE - January 2021
---
January 28, 2021
New, tougher measures coming in Attika?
Story at EFSYN [Greek]
Planning the bicentennial of 1821 of the war for independence
Story at Greek Reporter [English]
First actions by EU adopting Mitsotakis' vaccination certificate plan
Story at Keep Talking Greece [English]
Cruise ship trade down 94% in 2020
Details at Greece Travel Pages [English]
"Viral load" in Attika a concern
Story at eKathimerini [English]
President Joe Biden's ban on travel includes Greece
Countries: Austria, Belgium, Czech Republic, Denmark, Estonia, Finland, France, Germany, Greece, Hungary, Iceland, Italy, Latvia, Liechtenstein, Lithuania, Luxembourg, Malta, Netherlands, Norway, Norway, Spain, Sweden and Switzerland.
Story at Greek City Times [English]
Mount Olympus hikers caught in avalanche
Story at Eleftherostypos [Greek]
Pandemic case count at 154,796
Story at Naftemporiki [Greek]
ND still polling well ahead of competition
Numbers at Eleftherostypos [Greek]
Miranda Kounelaki has died
Story at Eleftherostypos [Greek]
Legal challenge filed to European Union over Greece treatment of refugees
Story at AP News [English]
ECDC map shows Greece with "green" areas
Image and story at Skai [Greek]
Restriction rules being reviewed today
Story at Parapolitika [Greek]
Schedule for beneficiary payments
Story at Imerazante [Greek]
Port waste controversy
Story at Ta Nea [Greek]
Greek, Slovenia and Austrian bond popularity
Story at Reuters [English]
Turkey arrests sailors for information leak
Story at Skai [Greek]
---
---
NEWS ARCHIVE - January 2021
---
You will see Amazon links on this web site because I am an Amazon affiliate. I earn from qualifying purchases.
---
International Real Estate
Buying Real Estate Overseas For Cash Flow (And A Better Life): Get Started With As Little As $50,000
Published by Wiley, 1st edition August 11, 2020, 240 pages
---
Try Prime Discounted Monthly Offering
---
Greece: Biography of a Modern Nation - AMAZON - Published March 2020 - 600 Pages
---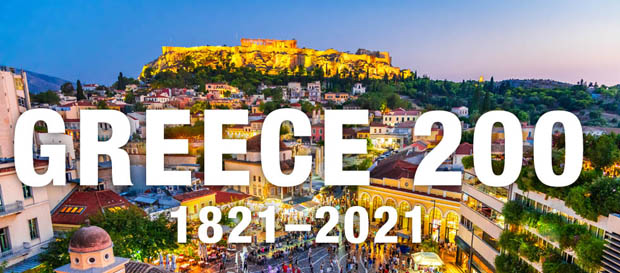 ---
Advertisement: I am an Amazon affiliate
Fodor's Essential Greece: with the Best Islands (Full-color Travel Guide)