Greece and the economic crisis 2020
NEWS ARCHIVE - April 23
---
April 23, 2020
Viral case count now at 2,463
Story at EFSYN [Greek]
Restrictive controls extended to May 4
Story at Liberal [Greek] and at Reuters [English]
Forms to reopen businesses going online
Story at Protothema [English]
Planning for €2 trillion financing of economic recovery by European Commission
Story at Naftemporiki [Greek]
ELSTAT: public debt at €331,063 billion euros
Story at Tovima [Greek]
Lockdown violation numbers rise to 48K+
Story at eKathimerini [Greek]
Mandatory mask use discussed by Ministry of Health
Story at Naftemporiki [Greek]
Papandreou: Europe can learn from Greece
Story at EuroNews [English]
How Greece compares to Portugal, Belgium, the Netherlands
Story at Skai [Greek]
Greece's vulnerable elderly population and economy
"The coronavirus outbreak in Greece should have been a disaster." Glad you were disappointed, MSN.
Story at MSN News [English]
2019 Annual Report of the Hellenic Capital Market Commission submitted to Parliament
Story at Naftemporiki [Greek]
Press freedom worldwide ranking places Greece in "noticeable problems category"
Story at Protothema [English]
Turkish fighters fly over Chios, Lemnos, Farmakonisi and Agathonisi
Story at Cyclades24 [Greek]
Planning for first stage of lifting restrictions
Story at Naftemporiki [Greek]
Greece facing economic trouble despite success against pandemic
Story at Washington Post [English]
Migrants at hostel in southern Greece test positive
Story at Yahoo News [English] and at NPR [English]
Municipal worker finds abandoned bag of €19 thousand at Monasteraki Square
Story at Cyclades24 [Greek]
Albania and Greek border to open for workers in May
Story at Reuters [English]
---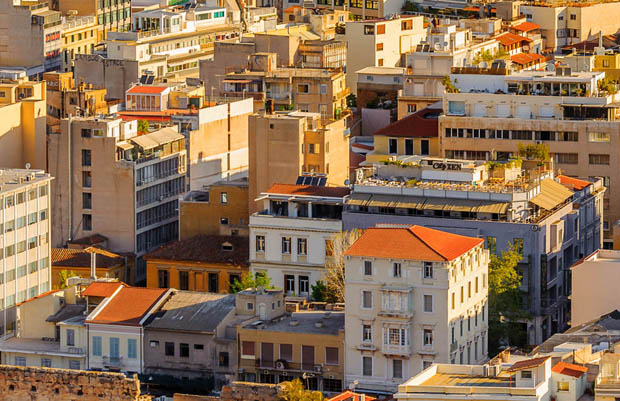 ---
---
NEWS ARCHIVE - April 2020
---
---
You will see Amazon links on this web site because I am an Amazon affiliate. I earn from qualifying purchases.
---
International Real Estate
Buying Real Estate Overseas For Cash Flow (And A Better Life): Get Started With As Little As $50,000
Published by Wiley, 1st edition August 11, 2020, 240 pages
---
Try Prime Discounted Monthly Offering
---
Greece: Biography of a Modern Nation - AMAZON - Published March 2020 - 600 Pages
---



---
Advertisement: I am an Amazon affiliate
Fodor's Essential Greece: with the Best Islands (Full-color Travel Guide)