Greece and the economic crisis 2020
NEWS ARCHIVE - April 2
---
April 2, 2020
Hospitalizations for virus at 530
Story at Protothema [English]
Virus cases at 1,514
Story at Liberal [Greek]
Docked in Piraeus the ship Venizelos has 119 cases
Story at Parapolitika [Greek] and at Ethnos [Greek]
List of infections on islands
Article describes current situation on the islands - Ethnos [Greek]
Claim of new mutated coronavirus subtype
Story at Tovima [Greek] and at UK Daily Mail [English]
Overview of Greek effort on virus from London School of Economics
Story at Tanea [Greek]
Easter Services in quarantine
Story at Protothema [English]
Olympic flame is parked at Fukushima
Story at Yahoo Sports [English]
---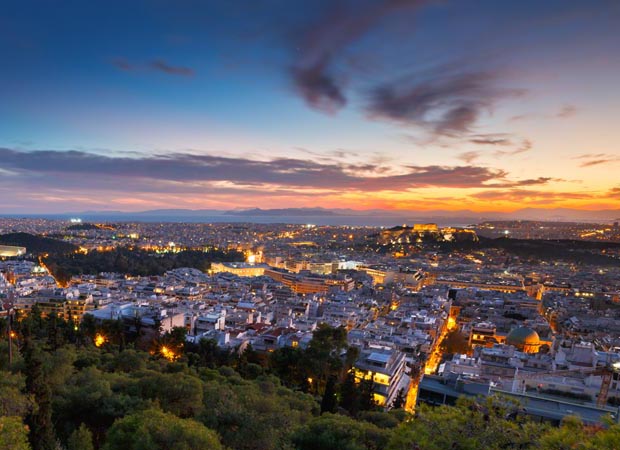 View of Athens from Ymittos Mountain
---
Unemployment platform for business and the "refundable deposit"
Story at Naftemporiki [Greek]
Virus on Mykonos
Story at Protothema [Greek]
Quarantine at Ritsona
Story at Skai [Greek]
Infections at refugee camp in central Greece
Story at lbcgroup [English]
Mitsotakis sees confidence growth
Video at Protothema [English]
Refugees vulnerable to viral spread
Story at CNN News [English]
Is pandemic guiding Greek asylum policy?
Story at MSN News [English]
Airline flights from Greece to USA very limited
See this page at the Greece US Embassy for details [English]
---
---
NEWS ARCHIVE - April 2020
---
---
You will see Amazon links on this web site because I am an Amazon affiliate. I earn from qualifying purchases.
---
International Real Estate
Buying Real Estate Overseas For Cash Flow (And A Better Life): Get Started With As Little As $50,000
Published by Wiley, 1st edition August 11, 2020, 240 pages
---
Try Prime Discounted Monthly Offering
---
Greece: Biography of a Modern Nation - AMAZON - Published March 2020 - 600 Pages
---



---
Advertisement: I am an Amazon affiliate
Fodor's Essential Greece: with the Best Islands (Full-color Travel Guide)