Greece and the economic crisis 2020
NEWS ARCHIVE - April 19
---
April 19, 2020
Klaus Regling : Europe will need €500 billion aid program
Recovery from the pandemic could be "long and costly" and could mean "new institutions." Story at EFSYN [Greek] and NY Times [English]
President Sakellaropoulou visits Military Outpost 1 in Kastanies
Story at eKathimerini [English]
Viral fatalities in Greece at 113
Story at Skai [Greek]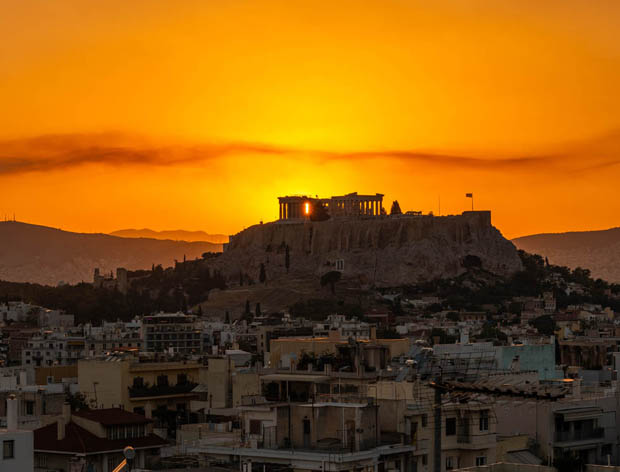 Chios migrant camp lit on fire
Story at Newsweek [English] and at International Business Times [English] and at Yahoo News
Online Greek tourism professional seminars drawing 1,000+ participants
Greece From Home platform with free, one-on-one online training course. Story at Protothema [English] and the Google Learn Digital online page [Greek].
Greek Orthodox services held amid empty churches
Story at ABC 7 [English]
Greece isn't the black sheep of Europe anymore
Story at Reuters [English]
Mitsotakis Easter message
Story at Protothema [Greek]
Possibility of early election?
Story at Tovima [Greek]
Reliable antibody tests needed but not available yet
Story at Ethnos [Greek]
Debt repayment and the dangers
Story at EFSYN [Greek]
Attack made on building of SKAI
Story at Iefimerida [Greek]
Easter challenging Greece commitment to containing virus
Story at Financial Times [English]
Top thirty tourist spots of Greece
Story at UK Times [English]
Ancient pirates of the Mediterranean
Story at National Geographic [English]
---
---
NEWS ARCHIVE - April 2020
---
---
You will see Amazon links on this web site because I am an Amazon affiliate. I earn from qualifying purchases.
---
International Real Estate
Buying Real Estate Overseas For Cash Flow (And A Better Life): Get Started With As Little As $50,000
Published by Wiley, 1st edition August 11, 2020, 240 pages
---
Try Prime Discounted Monthly Offering
---
Greece: Biography of a Modern Nation - AMAZON - Published March 2020 - 600 Pages
---



---
Advertisement: I am an Amazon affiliate
Fodor's Essential Greece: with the Best Islands (Full-color Travel Guide)