Greece and the economic crisis 2018
NEWS ARCHIVE - Sept 21 - Sept 26
---
---
September 26, 2018
Uncollected tax equals half of nationa debt
US World and News Report compiles the numbers (from Independent Authority for Public Revenue) and settles on a 182.5 billion outstanding tax load.
Mediterranean cyclone
Greek Reporter has a photo and animation graphic of the "Medicane" which has brought low temps and pressure to Southern Italy and parts of Greece, and has hung up shipping traffic in the area, including ferries - more at Associated Press.
Why is "Smugglers Cove" / Shipwreck Beach so popular?
UK Mirror runs many photos and talks about the popular tourist spot.
Aging Greek truck fleet
eKathimerini looks at the issue of safety regarding freight trucking in Greece, with the average age of vehicles put at 18.8 years.
Why didn't Moody's upgrade Greece?
Naftemporiki on why credit rating group Moody's passed on an upgrade on Greece [in Greek].
---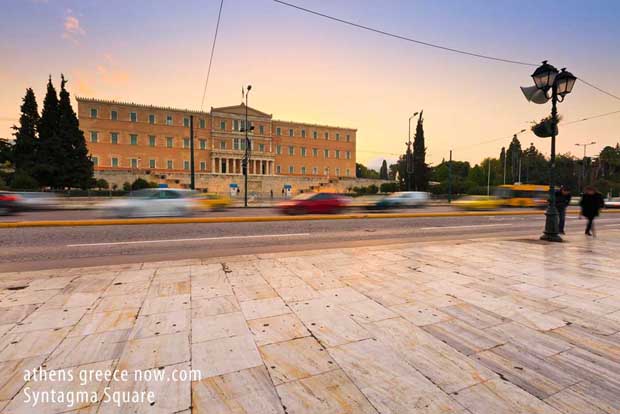 More Syntagma Square
---
---
September 25, 2018
Economic Freedom ranking in Greece stays (relatively) static
Story at Kathimerini on the legendary red tape in Greek bureaucracy and how that is part of the poor rating given by the Fraser Institute of Canada which ranks countries yearly on their economic freedom. This piece at Liberal GR says " even Azerbaijan has better economic freedom than Greece."
Drones used to catch tax evasion
There have been a number of stories in Western media in the last few days marveling at how the tax authorities are using drones to capture information to corner tax evaders - like this story at ABC News. They use a nice photo of the imposing cliff face of Santorini to illustrate their story.
400 moved from Moria camp on Lesvos
Washington Post reports. Meanwhile the IRC International Rescue Committee warns of a "mental health crisis" within the refugee camps - Reuters story.
Panos Kammenos
Story at Tovima on why (they speculate) Kammenos has been in the news lately for arresting journalists: public support for Kammenos' party Independent Greeks has collapsed in the wake of the FYOM deal coming to fruition, something that was never intended to get this close to happening despite all of the negotiating and diplomatic effort.
Tsipras and Erdogan meet today in NYC
Naftemporiki on the scheduled meeting.
3.6 million Greeks owe 10,000 euros in taxes
Kathimerini article (in Greek) details the numbers.
---
Piraeus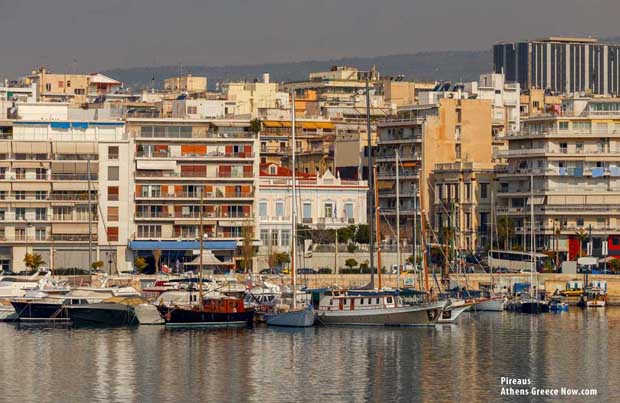 ---
September 24, 2018
Capital Controls ending "early 2019"
Greek City Times on the gov't announcement to end capital controls on an unspecified date "early in 2019."
FYOM
President Gorge Ivanov is boycotting the name-change vote and recommends his fellow citizens to do the same. i24 has the story.
Football Referees
Washington Post on referees being brought in from outside of Greece to judge games.
Wildfire on Lesvos
Fire near the Moria refugee camp - reported on at NPR which uses it as a lead in to camp conditions and overcrowding.
Waterpolo Champions
Greece achieved a double triumph by winning championships in the U19 European and also the U18 youth world championships - news at swimswam.com. The U19 championship was established in 1970.
Airport fee increases at Hania, Kavala and Zakynthos
Fraport announced fee increases to take effect in April 2019 on airfields at Hania, Kavala and Zakynthos- story at Tornos. Fraport has also announced upgrades to 14 airports around Greece to be finished by 2021 - story at Naftemporiki (in Greek).
$2M Raised for Greece at Hellenic Initiative Gala
A live auction of donated items and services resulted in a $2 million USD fund to be used for supporting entrepreneurial efforts and NGO organizations - story at Greek Reporter. Online home page for Hellenic Initiative.
Trust Survey in Greece
Only five social institutions were rated as trustworthy by a higher than 50% level by Greeks in a survey conducted by the WVS World Values Survey - universities, the armed forces, the police, the Church and the judiciary. Article at eKathimerini.
Cyprus drilling
Tovima article quotes Erdogan's National Security Council: "In response to efforts to harm the interests of the Turkish Republic of Northern Cyprus and of Turkey, our country will defend those rights by any means necessary"
Kammenos
Article at Liberal.Gr "Where did the 1.6 billion euros go for the refugee?" picks up on the complaint that landed journalists from Fileleftheros in jail on Saturday.
Kefalonia 1943
German media outlet DW on the Kefalonia massacre of 1943. Article discusses the basic facts and the connection to 2001 movie Captain Corelli's Mandolin.
---
September 23, 2018
The Marbles
PBS touches on the long running conflict between Greece and the British Museum over ownership of the "Elgin Marbles." The link is primarily a transcript of the statements by Dimitrios Pandermalis and interviewer Christopher Livesay. Part of the argument presented by Pandermalis is the benefit of reuniting the various surviving pieces of the Parthenon frieze into a single location, recombining statue heads with statue trunks, for example.
Fileleftheros journalists released
Defense Minister Panos Kammenos wanted the arrest of the owner, editor, and five journalists of Fileleftheros and on Saturday the publisher, editor-in-chief and political editor surrendered to the police voluntarily, this in accordance to defamation laws in Greece in which police detention can be imposed. The three were released Sunday, declaring that they would continue to pursue the story about government spending on Lesvos that has rankled Kammenos. More on this at ekathimerini and Fox News.
Erdogan and Tsipras to meet in New York
A meeting on the 25th to take place at the UN General Assembly, article on this at Protothema.
Rouvikonas go to church
Odd story (from Protothema) of the anarchist group Rouvikonas entering an Orthodox church and shouting slogans (which in the article are said to have been unintelligible due to the echo within the buildings interior).
---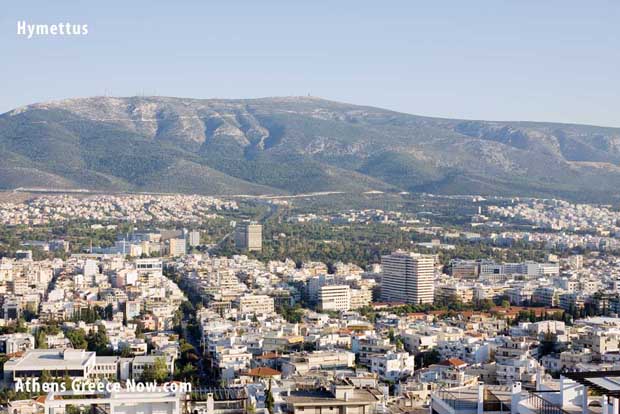 Related: Mountains of Greece
---
September 22, 2018
Arresting journalists
Defense Minister Panos Kammenos has filed a criminal lawsuit against Phileleftheros seeking the arrest of the owner, editor, and five journalists, this following the papers claim there is something wrong about how funds are being spent on immigration camps on Lesvos.
Thucydides
This article at Financial Times discusses how ancient Greek texts are being banned (in Greek schools, along with Latin) because of negative implications against the political program of SYRIZA, and because it seems to bolster Golden Dawn. Also discussed is playwright Yiannis Lignadis adaptation of Thucydides History of the Peloponnesian War and it's impact on Greek audiences from performances at the Athens Concert Hall.
Referring to hostilities in the Aegean, the writer strangely says "... naval battles are somewhat passé," an odd comment while currently French, British, Russian, USA 6th Fleet and Greek military craft move around the Aegean and especially perennial hot spot Cyprus. (See this piece at RFERL on the buildup of Russian naval forces in the Mediterranean, and this one at al-monitor about Turkey's plan to build a permanent naval base in North Cyprus).
Transfers from Lesvos begins
Piece at Digital Journal on the movement of refugees on Lesvos to the mainland following a barrage of newspaper articles and NGO statements on the terrible overcrowding at the camps.
Macron backs FYOM deal
eKathimerini quotes Macron as saying "...the choice is between North Macedonia and North Korea."
An "explosion of tax evasion"
The increase in the VAT has brought in half of expected revenues - eKathimerini puts the blame on simple tax evasion. Pierre Moscovici (European Commissioner for Economic Affairs) claims that some 50 billion euros of the missing money is "...in the pockets of criminals, crooks and possibly terrorists."
Traffic changes in Athens
Starting Monday, September 24, 2018 until Friday, July 19, 2019 vehicle traffic in the center of Athens (Small Ring) and the Attica Basin (Green Ring) is changing - Naftempiriki has the details.
The changing ways Athenian Consumers spend money
Article at TANEA about the changing ways Greeks are spending money online, with the search for lower costs the main impetus, but fears of transaction security and shipping costs the main inhibiting factor.
---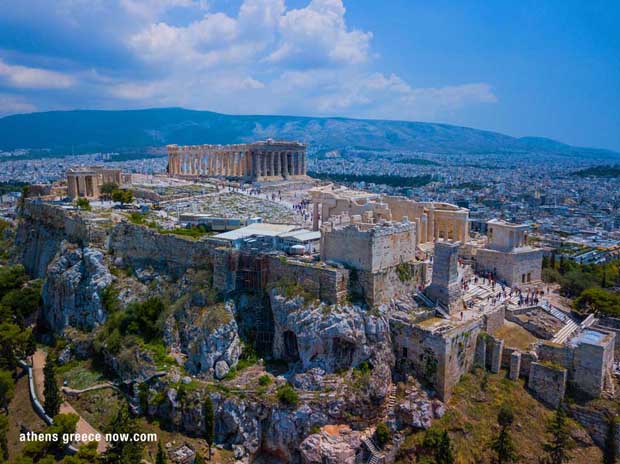 ---
September 21, 2018
Poll puts ND ahead
Protothema on the new SKAI poll showing New Democracy ten points over Syriza.
Olive Oil
Fruit fly problems are affecting the oilive harvest - article at Olive Oil Times.
Heraklion
A phase one expenditure of €520 million euros for upgrading Heraklion airport on Crete has been awarded to the GMR-TERNA group - story at Economic Times.
Unemployment
A comparison of stats from OAED Ministry of Labor with other stats shows a net increase of 14,000 unemployed persons in August - article at Naftemporiki.
75 Year anniversary of Nazi Atrocities on Kefalonia
5,200 Italians were killed by Nazis on Kefalonia in September 1943 following the collapse of the Italian-German Axis, Mussolini being dismissed by the Italian King Victor Emmanuel III, and Italy switching to the Allied side when new Italian Prime Minster Piatro Badoglio and the Kingdom of Italy officially declared war on Germany. The Italian Acqui Division voted to fight the Germans and during weeks of fighting suffered a loss of 1,300 men. Following surrender of the defeated Italian division, German units began executing Italian prisoners all around the island, ultimately killing approximately 5,200 prisoners. German troops also murdered Italian soldiers on Corfu and Kos during this time period. Athens News Agency (in Greek) has more about the anniversary of the event on Kefalonia, and how censorship to avoid offending German tourists has been changing.
Turkey
Erdogan's comments at a meeting of his National Security Council emphasis the use of force of arms to achieve aims concerning Greece and Cyprus. Article at Tanea (in Greek).
World War II reparations
Shelved for years, Tsipras has resurrected efforts on the matter of Germany reparations. Article at Handelsblatt states that the Greek Court of Audit has estimated a reparations claim of €309.5 billion. The effort to claim compensation for a list of atrocities and destructions in Greece following the April 1941 German invasion (which followed the failed Italian invasion of October 28, 1940, an event which is the basis for Ochi Day, national commemoration when the Greek government replied with "no" to Mussolini's demand for Greece to surrender.)
The German-led occupation included troops from italy and Bulgaria.
An article from a week ago at Greek City Times has more info and background. An older Huffington Post article shows a time line of events in the saga of Greek reparations, and though the article writer is firmly against seeking a new reparations settlement, she (Sylvie Goulard, former Former French defense minister and member of the European Parliament) does include multiple forms of reasoning for her position.
Pensions
Spokesman Tzanakopoulos says there is optimism on the question of will they/will they not cut pension levels according to the previously agreed upon reforms. Pinning hopes on the ability of a 3.5% primary surplus in 2019 to offset the need for the cuts - article at Naftemporiki (in Greek).
Sports
Full article at Greek Reporter: PAOK beat by Chelsea losing 1-0, and Olympiacos match against Real Betis ends with a draw with no goals for either team.
Spiders
The spiders (and their webs) at Aitoliko continue to get a lot of news coverage around the globe. For example this from Global News CA.
---
You will see Amazon links on this web site because I am an Amazon affiliate. I earn from qualifying purchases.
---
International Real Estate
Buying Real Estate Overseas For Cash Flow (And A Better Life): Get Started With As Little As $50,000
Published by Wiley, 1st edition August 11, 2020, 240 pages
---
Try Prime Discounted Monthly Offering
---
Greece: Biography of a Modern Nation - AMAZON - Published March 2020 - 600 Pages
---
NEWS ARCHIVE - September 2018
---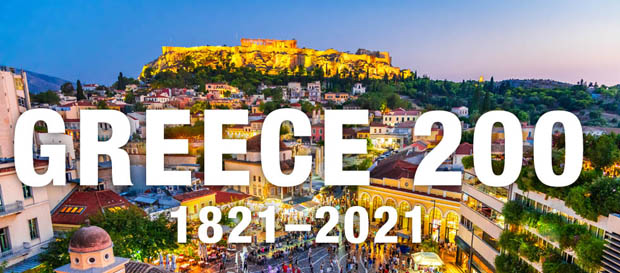 ---
You will see Amazon links on this web site because I am an Amazon affiliate. I earn from qualifying purchases.
Fodor's Essential Greece: with the Best Islands (Full-color Travel Guide)
---

---