Greece and the economic crisis 2018
NEWS ARCHIVE - Sept 7 - Sept 12
---
---
September 12, 2018
Finance
Greece raises some 944 mln USD at auction of 12-month treasury bills - Xin Hua Net [English]
Decision on pension cuts expected in November - eKathimerini [English]
What's Been Agreed Has to Be Implemented, Juncker Says on Greece's Pension Cuts - Greek Reporter [English]
Turkey
U.S. Eyes Military Expansion in Greece Amid Strains With Turkey Talks proceed on expanded operations, including using more air and naval bases - Wall Street Journal [English]
US in preliminary talks to expand military bases in Greece - Protothema [English]
More
'Desperate state' of Greek medical facilities blamed for death of UK tourist - UK Guardian [English]
Oscars: Greece Selects 'Polyxeni' for Foreign-Language Category - The film is centered on a Greek woman living in Turkey - Hollywood Repoirter [English]
The European Parliament votes to trigger Article 7 sanctions against Hungary - 448 votes in favor, 197 against and 48 abstentions - Article 7 - Naftemporiki [Greek]
---
---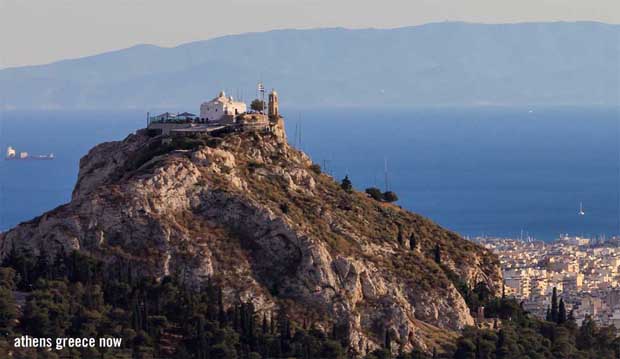 Athens Greece Lycabettus and Pireaus in distance
---
September 11, 2018
Finance
Tsipras says confident of Brexit solution for citizens - Reuters [English]
Participation and unemployment consequences of the economic crisis - eKathimerini [English]
Greece will meet primary surplus targets until 2022 - Tsipras - Reuters [English]
Appeal Court: There was no scandal with structured bonds - EFSYTN [Greek]
FYOM
Zaev: Greece-FYROM accord compromise is like a 'pain in the chest' - Zaev said that the decision that will be taken on 30 September is above parties, as it involves the country's admission to the European Union and Nato - Tovima [English]
Independent Greeks will oppose name deal in Parliament, Kammenos says - eKathimerini [English]
More
Article 7, Hungary and the EU Crisis - Naftemporiki [Greek]
Greece questions two women over dousing museum relics with oil - Reuters [English]
Greece's Moria migrant camp faces closure over public health fears - Reuters [English]
Stolen tombstone found at Sotheby's is returned to Greece - The Times [English]
How Tsipras and SYRIZA became best friends with the Americans - The Americans discerned that Greece, despite its sins, could not be left alone in a region rife with instability - Tovima [Greek]
---
September 10, 2018
Finance
Greece stocks higher at close of trade; Athens General Composite up 2.51% - Investing [English]
Bailout inspectors return to Greece with new mission - ABC News [English]
Bailout Over, Greece Returning to Stormy Markets - Tsipras is promising some relief from austerity measures while sticking to budget discipline - Wall Street Journal [English]
Greece trade fair tally: 8 arrests, 15 injured officers - Washington Post [English]
Debt relief could stop if Greece strays from reforms, says Regling - eKathimerini [English]
Tsipras give assurances that Greece will move within the agreement - Changes will proceed after consultations - Naftemporiki [Greek]
Greece to become energy hub for Southeastern Europe - GreekCity [English]
President of the House insists that "a new page for the country was set at the TIF" - Tanea [Greek]
FYOM
Russia dislikes calls for support of Macedonia-Greece name deal in referendum - DTT [English]
More
Feature: Beijing Dance Theater introduces Chinese contemporary ballet to Greece - xinhuanet [English]
Government faced with serious moral and political questions after convicted PPC head remains in post - He was convicted for covering up an employee who had received bribes and laundered money - Protothema [English]
One of the issues on the table in the Apostolakis-Dunford talks was the Greek request for an enhanced American presence in Greece - Deeper US-Greece defence cooperation and the role of Souda - Tovima [English]
---
Stoa of Attalos Greece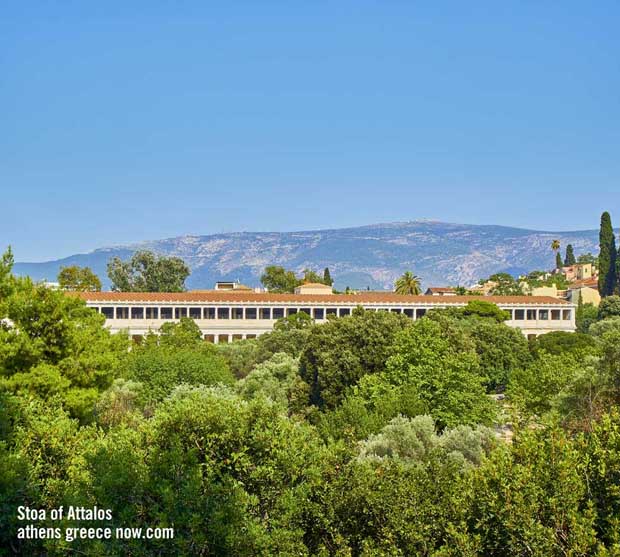 ---
September 9, 2018
TIF
Greece trade fair tally: 8 arrests, 15 injured officers - Yahoo [English]
Finance
Greek prime minister insists relief measures are feasible - eKathimerini [English]
Greece has multi-billion cash buffer to keep country afloat - Reuters [English]
Greece says fiscal success means pension cuts, tax hikes not needed - Reuters [English]
FYOM
Tsipras Slams New Democracy, Praises FYROM Name Deal and Reforms - Greek Reporter [English]
Turkey
Greece Arrests 2 Turkish Service Members at Border - NY Times [English]
---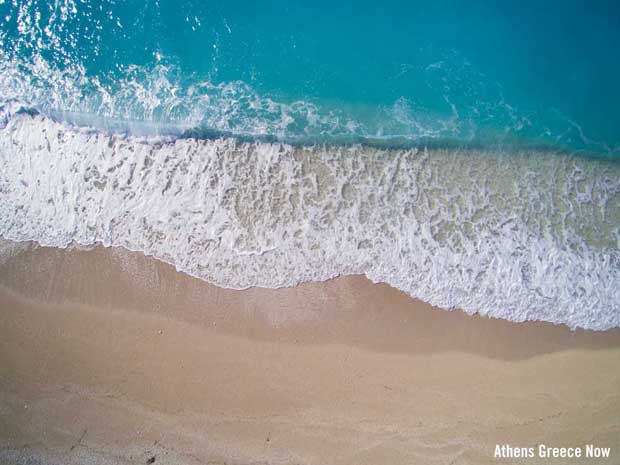 ---
September 8, 2018
TIF Meeting
(TIF is the 83rd "Thessaloniki International Fair")
US commerce secretary welcomed in recession-weary Greece - ABC News [English]
Al. Tsipras: A new perspective for cooperation with the US - Naftemporiki [Greek]
Wilbur Ross: US wants to support Greece and its economy - Reuters [English]
Greater than ever the Greek-US relationship - Athens News Agency [Greek]
Greece's Tsipras to chart post-bailout strategy in keynote speech - MSN News [English]
Economic team finalizing package of tax reliefs for Tsipras' TIF speech - eKathimerini [English]
Pyatt at TIF2018: Greece is a key NATO ally - eKathimerini [English]
Greek PM inaugurates US pavilion at TIF - Protothema [English]
With Turkey Ties Strained, US Warms Up to Greece - VOA [English]
"...In all, 50 U.S. companies — including top brands Coca-Cola, Google, Microsoft, Facebook and Lockheed Martin — are exhibiting at this year's international trade fair in the northern Greek city. The U.S. is featured as the honored country at the fair — a title reflecting rapidly warming ties between Washington and Athens. Chairman of the Joint Chiefs of Staff Gen. Joseph Dunford just wrapped up a two-day visit to Greece, saying Washington is looking to expand its military presence in the country and to boost defense cooperation. Separately, as Greece comes out of the worst of its debt crisis, U.S. commercial interest is growing, too, encouraged by a White House that sees Athens as an increasingly important strategic partner..."
Financial
Greek metro operator shortlists three bidders for expansion project - Reuters [English]
Lenders are worried about the benefits, Euclid reassures - "Do not worry" the 3.5% surplus target will not be jeopardized - Tanea [Greek]
FYOM
Merkel urges Macedonians to embrace name deal with Greece - Reuters [English]
Macedonia faces divisive vote on 'treasonous' deal with Greece Nationalists reject 'North Macedonia' name change that would open Nato and EU paths - Irish Times [English]
Turkey
Greece and USA deepening relations, as Turkey looks on - Greek City Times [English]
Turkey begins constructing site for Russian S-400 missile system, despite US warnings - Turkey is slated to receive the S-400 next year and is expected to have the system ready for war by 2020 - Protothema [English]
More
China, Greece deepen ties in economy, environment despite EU unease - Hellenic Shipping News [English]
Greece: 4,000 police on duty for anti-austerity protests - Washington Post [English]
---
September 7, 2018
Finance
The scenarios for Tsipra's "basket" at the TIF - Naftemporiki [Greek]
Growing US-Greece military, economic ties stressed by Geoffrey Pyatt, as US is honoured country at TIF - Tanea [English]
Three bidders short-listed for metro Line 4 - eKathimerini [English]
The government is ignoring the "dark" side of the economic numbers - Liberal GR [Greek]
Tsipras: The 83rd TIF is of historical importance - efsyn [Greek]
Immigration
Greece, France agree on initiatives for migration challenge - Xinhuanet [English]
FYOM
Trump hails Prespes agreement, says 'paves the way for Macedonia's membership in NATO, EU' - eKathimerini [English]
Zaev admits: "FYROM companies may lose right to label their products as 'Made in Macedonia' - Protothema [English]
More
Greece: Over 4,000 Police on Duty for Trade Fair Protests - NY Times [English]
U.S. Army Corps of Engineers clearing navigation channel in Greece's Braddock Bay - Democrat CHronicle [English]
Tsitsipas Bids to Bring Major Tennis Tournaments Back to Greece - Greek Reporter [English]
Three arrests of Rubikon anarchists at Ministry of Rural Development and Food - Naftemporiki [Greek]
Anarchist group Rouvikonas conducts forays in Athens, Thessaloniki - The fliers at the Federation of Industries in Northern Greece stated "Bayer-Monsanto and the Greek state are spreading death" - Tovima [English]
Farmland fires in Kastoria - toxwni [Greek]
---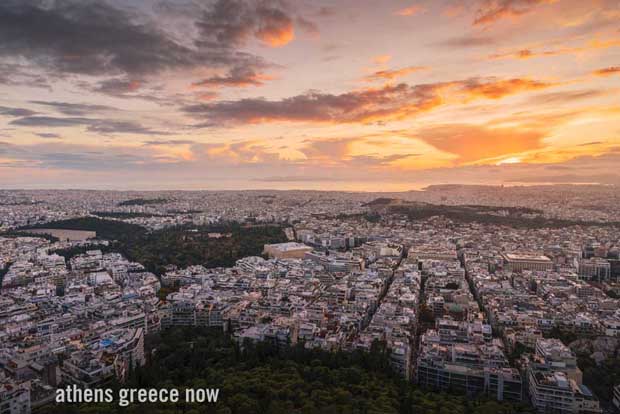 ---
You will see Amazon links on this web site because I am an Amazon affiliate. I earn from qualifying purchases.
---
International Real Estate
Buying Real Estate Overseas For Cash Flow (And A Better Life): Get Started With As Little As $50,000
Published by Wiley, 1st edition August 11, 2020, 240 pages
---
Try Prime Discounted Monthly Offering
---
Greece: Biography of a Modern Nation - AMAZON - Published March 2020 - 600 Pages
---
NEWS ARCHIVE - September 2018
---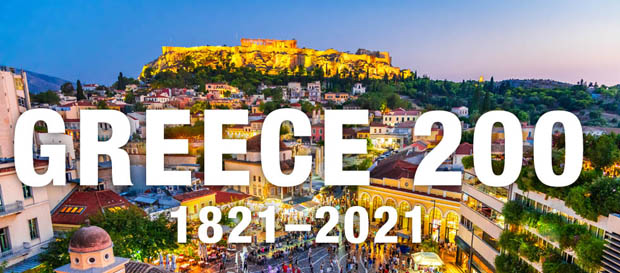 ---
You will see Amazon links on this web site because I am an Amazon affiliate. I earn from qualifying purchases.
Fodor's Essential Greece: with the Best Islands (Full-color Travel Guide)
---

---