Greece and the economic crisis 2018
NEWS ARCHIVE - Sept 13 - Sept 20
---
---
September 20, 2018
Christ Wamba
Yahoo story of how 18 year old Christ Wamba came to play for ARIS after a long journey from the Congo to Greece.
Spider Webs of Aitoliko
Many news stories around the web today on the spider-webbed rocks of Aitoliko - for example this BBC story (with photos) UK Independent (more photos).
Kopelouzos group wants to increase stake in Venizelos airport
Also looking for a 30-year extension of contract - the Court of Audit has to look over the proposed deal - Tovima has the story (English)
Paraskevopoulos Committee
Paraskevopoulos Committee investigation of the problem of university lawlessness has produced recommendations - Naftemporiki story (in Greek) mentions goals of eliminating "blowing up ATMs" at Universities (by removing them) and other similar solutions that dodge the central issue at hand of preventing violence, drug-dealing and robbery - an older eKathimerini story from June mentions the preliminary work being done on the study. This May, 2018 story at National Herald goes over the same ground and explains how Greek law prevents police from entering University grounds except in extreme situations.
Minimum Wage
Raising the minimum wage is the message from Tsipras as draft legislation is sent to parliament, but it is expected the IMF will protest reversing labor reforms. Reuters has more.
Tourism
Record setting arrivals in Greece has brought about what has long been expected: heightened interest from foreign Investors. More at Tornos
Football
PAOK will be facing Chelsea which completed five Premier League games and now faces off teams in Europe - More at DailyTimes.PK
Russia
Despite a long history of mutual friendship based mainly on their overlapping Christian Orthodoxies, Greece and Russia have been at loggerheads recently with a diplomatic tussle that ended with a mostly symbolic mutual expelling of diplomats (Kathimerini story from August here). On Sept 4th, Greece decided to extradite Alexander Vinnik back to Russia (Sputnik story here* ) though he was simultaneously wanted by the United States and facing charges from France, all connected to money laundering via bitcoin. Now comes the unveiling of an exhibit in Moscow celebrating the 190th anniversary of Greek/Russian relations. The exhibit is hosted by the Russian Foreign Ministry story at eKathimerini.
*the Russian Sputnik news agency officially opened an office in Greece on June 4th, the first Russian news agency setting up shop in Athens.
---
September 19, 2018
Finance
Cutting pensions was always going to be a difficult action, and now that it is getting closer to implementation, the harder the government is trying to find some other way to meet targets but not actually reducing pensions. The IMF is saying flatly this will not do - Tovima has the story (English).
Cyprus was upgraded by the S&P a few days ago and has already raised 1.5 billion euros. As this Kathimerini article (in English) mentions, Greece is unable to participate in the EU Central bank bond buying program, but Nicosia can.
Returns to Greece
A survey of 3,000 young Greeks who have left the country find that 45% wish to find a way to return - Protothema has the story (English).
FYOM
Legal efforts to derail the name change vote in FYOM were defeated - Naftemporiki (in Greek).
Former President Bush has come out in favor of the name change in FYOM, saying is is a "brave and just compromise" - more at Tanea (in Greek).
---
September 18, 2018
Pension cuts
Decisions on pension cutting has been pushed to at least Dec 2. See Kathimerini
Fyssas
Fyssas memorial became a demonstration that turned violent with Molotov cocktails and rocks hurled at police - Greek Reporter has the story with photos, so does Naftemporiki (in Greek). Also Tovima (in Greek).
Tsipras has comments on the anniversary of the Fyssas killing at Athens News Agency (in Greek).
Legal Gambling
An expansion of legal gambling in Greece is being worked on for legislative approval in 2019, with expected €5 Million Licensing Fees - OnlinePoker has the story.
Immigration
Reuters reports that overcrowding of immigrants on Lesvos Island has forced a decision to move at least 2,000 to the mainland. This decision comes after a mass of complaints by human rights groups recently about conditions on Lesvos.
Finance
Goldmining in Halkidiki was meant to be a profitable enterprise for both Vancouver, Canadian mining company Eldorado Gold and the Greek Government, but the deal went sour with the Canadians complaining of interference and permit issues. Now they're seeking 750 million euros in damages - Yahoo has the story.
Rouvikonas
Rouvikonas attacked the Iranian Embassy, throwing paint and smashing the guard box. The site Foreign Policy.com classifies the group as "middle class anarchists." Kathimerini mentions that the police chief at Psychico was also removed from duty following the assault.
China
The tariff war between the USA and China continues, with China announcing a series of tariffs amounting to$60 billion USD. Naftemporiki has the story [in Greek]. Also Capital GR (in Greek).
Cyprus
Liberal GR says Cyprus has raised € 1.5bn with interest rate of 2.4% - and the Financial Times says that investors have already made €5.5bn in orders.
---
Our change in format: the EU is changing how web sites are allowed to link to other sites, particularly news web sites. Sometimes called "the link tax," the new laws (which are not in effect yet) will deny the usage of "headline" text as part of a link to a news story unless payment is made.
---
Neda Waterfall in the Peloponnese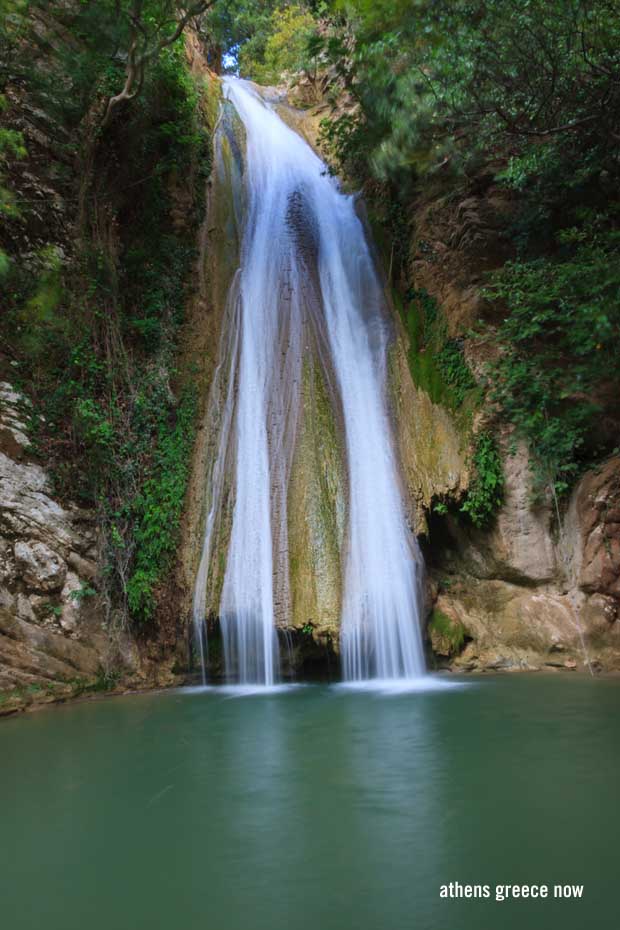 ---
September 17, 2018
Finance
Greece to ease capital controls 'very soon': finance minister - Reuters [English]
Opposition Leader Mitsotakis' Press Conference at Thessaloniki Fair (video) - Greek Reporter [English]
FYOM
Thousands March In Macedonia In Favor Of Name Change, NATO, EU Membership - Radio Free Europe [English]
More
In pics: Athens Pinball Museum in Greece - xinhuanet [English[]
---
September 16, 2018
Finance
Mitsotakis proposes ENFIA collection by municipalities - eKathimerini [English]
Commercial property in Greece is back in motion - eKathimerini [English]
Mitsotakis The insurance system is the central donor to the worker. If there are not many, good jobs the insurance system will always have a problem - Capital GR [Greek]
FYOM
Macedonians out on streets to back name change that could pave way to joining EU - MSN News [English]
Turkey
Turkey to freeze new government projects, Erdogan says - Protothema [English]
More
Basketball: Greece Beats Georgia And Qualifies To World Cup - Reuters [English]
Migrants injured crossing Greece-Turkey border - ABC News [English]
The Wealthiest Russian Oligarch Has Landed in Chania Crete - Greek Reporter [English]
---
September 15, 2018
Greece, creditors hold 1st round of post-bailout talks - Washington Post [English]
The insurance system will be viable for the coming decades and there is no need to cut pensions - Athens News Agency [Greek]
EastMed gas pipeline is the prime focus of Israel, Greece & Cyprus - Protothema [English]
Congress Again Blocks F-35 Transfers to Turkey - Rollcall [English]
---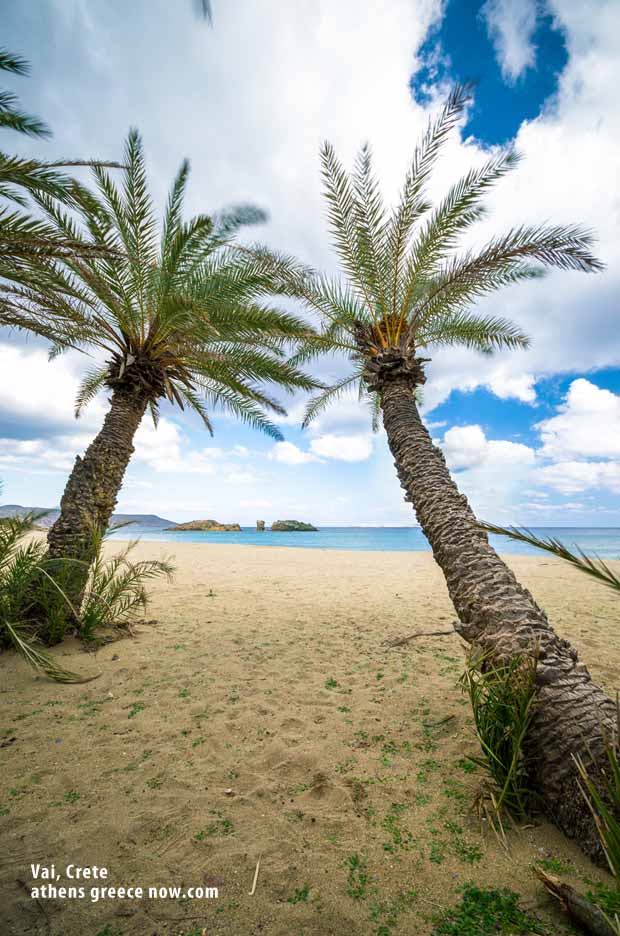 ---
September 14, 2018
Finance
Greece stocks higher at close of trade; Athens General Composite up 0.42% - Investing.com [English]
EU Commission says Greece should deliver on promised pension cuts - Reuters [English]
Public revenue authority plans real time data delivery - eKthimerini [English]
Shipping A Crucial Sector In Post-Bailout Greece – Kouvelis - Shipping Herald [English]
Insurance Leniency for 250,000 self-employed insured persons - Tovima.gr [Greek]
FYOM
FYROM name deal with partisan gains in mind - eKathimerini [English]
Turkey
D. Vitsas: Full compliance with the EU-Turkey agreement in the refugee [Greek]
Lockheed-Martin's upgrade program of 85 Greek F-16s to start Monday - the only element kept is the fuselage - Protothema [English]
More
Greece get past Serbia, remain perfect at 7-0 - Fiba Basketball [English]
---
September 13, 2018
Finance
Greek pension cuts in balance as EU/IMF inspectors visit - Reuters [English]
Government tells creditors it will scrap certain welfare measures to avert pension cuts - - Tovima [English]
Creditors warn Greece on debt relief as inspectors return - Washington Post [English]
Greek 10-year bonds reaches 4.6% level - Protothema [English]
Turkey
Turkey: Agia Sophia remains a museum - Liberal GR [Greek]
Large increase in interest rates by UPD Central Bank of Turkey - EFSYN [Greek]
Military
The US Department of State has approved a proposed $188 million deal for the maintenance and sustainment of Greece's F-16 fighter jetsGreece, US Discuss Creation of Air Base on Karpathos - Sputnik [English]
Juncker proposed increasing the number of border guards from the current 1,300 to 10,000, in order to shield the EU from a host of security threats - Tovima [English]
Tourism
Record-breaking August for Athens International Airport with 2.88mln passengers - Protothema [English]
Landslide injures woman at famed 'shipwreck' beach in Greece - NY Post [English]
Zakynthos: - At least one wounded snorkeling - Naftemporiki [Greek]
More
Expert says there was time to evacuate Mati - eKathimerini [English]
65 migrants rescued off southwestern Greece - ABC News [English]
NGOs urge Greece to act over 'shameful' migrant camps - Reuters [English]
---
You will see Amazon links on this web site because I am an Amazon affiliate. I earn from qualifying purchases.
Try Prime Discounted Monthly Offering
---
Greece: Biography of a Modern Nation - AMAZON - Published March 2020 - 600 Pages
---
NEWS ARCHIVE - September 2018
---



---