Greece and the economic crisis 2018
NEWS ARCHIVE - March 12 - March 16
---
---
March 16, 2018
Mitsotakis Says Greece's New Democracy Party Will Win the Next Election - Bloomberg
"...we need to cut taxes and to further reign in public spending. There are still pockets of savings within the government budget that need to be explored... I want to cut corporate taxes from 29% to 20% "
---
Electrification of four Cyclades islands to be inaugurated on Mar 19 - keeptalkinggreece
Greece gets no bids for minority stake in OTE Telecom - Reuters
Greece selects Trikala as first 5G city, focusing on new civic services - Venture Beat
Ten companies vie to supply pipes for Bulgaria-Greece gas pipeline - Reuters
Greece's Energean Lists in London, Raises $460 Mln for Israeli Gas Project - NY Times
Greek officers to be held in Turkish prison at least until end of March - Tovima
E-Tickets to Archaeological Sites Finally Coming To Greece - Greek Reporter
Greece ranks World's 79th Happiest Country - worldhappiness.report
Greece Is Quietly Backsliding on Reform - Bloomberg
---
March 15, 2018
Greece Jobless Rate Rises In Q4 - Business Insider
"The number of unemployed persons increased 3.8 percent from the previous quarter but decreased by 10.4 percent compared with the same quarter one year ago."
---
Greece can do more to weed out corruption, watchdog agency says - Reuters
Multiple vandal attacks said to be in support of jailed anarchists - eKathimerini
Greece's Aegean Airlines Grows 2017 Profit 87 Percent, Raises Dividend - NY Times
Clashes break out in Greece over foreclosures - The Washington Post [Paywall]
Flexibility from the ECB, amid cost-cutting scenarios - Naftemporiki
The vicious cycle of vested interests - eKathimerini
---
March 14, 2018
Greece raises 812.5 mln euros from first sale of one-year treasury bills in 8 years - xinhuanet
The bids submitted were 3.18 times more than the asked sum and the interest rate of the issue was set at 1.25 percent, according to an e-mailed press release.
---
Greek debt "haircut" is "in no way necessary," says CEO Klaus Ragling "needs" reforms - Naftemporiki
The ESM could be a "neutral negotiator co-ordinator" between private creditors and countries, the head of the mechanism explains...
More: Euro Zone Bailout Fund Could Play Role in Future Debt Restructuring: ESM Head - US NEws and World Report
---
FIFA warns of 'Grexit' if action not taken to purge Greek soccer - eKathimerini
Electricity brings Greece and Bulgaria closer - Protothema
US ambassador: US does not expect problems from Turkey for drilling Exxonmobil - Liberal GR
Washington: Greece, FYROM Can Decide a Name Themselves - Greek Reporter
Tax bureau targeting Airbnb, short-term rentals - Tovima
Greece's Αlpha Bank disposes 3.7 billion euro bad loans pool to B2Holding group - Reuters
FIFA delegation heads to Greece over football unrest - Enca
Greece battles surge in Italy-bound stowaways - Reuters Video Report
Former Queen Sophia of Spain in Crete - The next time - iefimerida.gr
---
Acropolis after Rain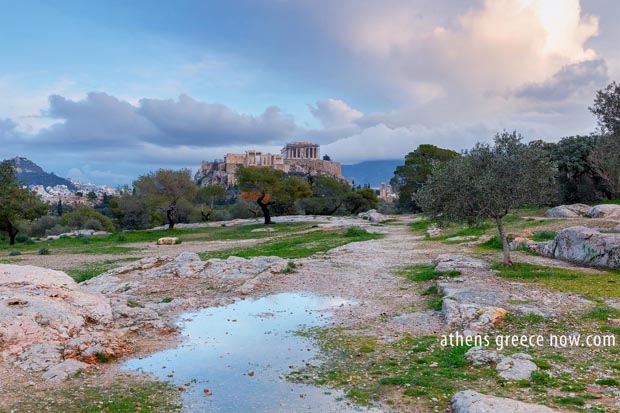 ---
March 13, 2018
Three hectic months ahead for the Greek gov't - eKathimerini
"Despite the optimism expressed by officials after the Eurogroup meeting on Monday, the next few months will see a standoff between Greece's creditors, with the International Monetary Fund pushing for the implementation of all measures voted and the reduction of pensions and the tax-free level next year and not gradually in 2019 and 2020 as the European Commission would have it."
---
Eurogroup: Next loan tranche by end of March, debt talks in progress -Tovima
Euro zone to unlock new loans to Greece, working on debt relief - Reuters
ESR: The end of Mega TV - Naftemporiki
Despite suspension, Greece struggling to tame soccer bosses - ABC News
Greece's Piraeus takes €1.6bn hit on provision for bad loans - Financial Times
Greece Dangling for Greece: Aerial dancer promotes key landmarks - Washington Post
Greece Preparing Post-Bailout Plan for Eurogroup - Greek Reporter
Next 100 days crucial for post-bailout Greek finances, economy - Naftemporiki
---
---
March 12, 2018
Erdogan to Greece: 'You Nearly Became Salted Fish, But You Jumped into the Sea' - Greek Reporter
"Before they say things that are bigger than them, they should look at their history books. Let them learn that they were saved from becoming salted fish and how they left here by jumping into the sea." This was a reply to an earlier statement by Greek President Prokopis Pavlopoulos, who said Turkey should not challenge the sovereignty of Greek islands in the Dodecanese.
Erdogan is transforming Turkey into a totalitarian prison - Washington Post
Mitchell heads to Athens, Nicosia as tensions rise - eKathimerini
Turkey completing anti-tank ditch in Evros to prevent Greek army eastward advance - Protothema
Erdogan's aggressiveness alarms Europe, US - Tovima
---
More News:
Greece vows action after soccer boss enters pitch armed - Reuters
Greece suspends soccer league following pitch invasion - MSN News
Post-bailout credit line for Greece? - Seeking Alpha
Greece Industrial Production Falls In January - Fox TV
Panathinaikos salvage late draw with Asteras - Chicago Tribune
Vodafone Greece to close two prepaid offers - Vodaphone
2 German journalists arrested in Greece - World Bulletin
---
You will see Amazon links on this web site because I am an Amazon affiliate. I earn from qualifying purchases.
---
International Real Estate
Buying Real Estate Overseas For Cash Flow (And A Better Life): Get Started With As Little As $50,000
Published by Wiley, 1st edition August 11, 2020, 240 pages
---
Try Prime Discounted Monthly Offering
---
Greece: Biography of a Modern Nation - AMAZON - Published March 2020 - 600 Pages
---
NEWS ARCHIVE - March 2018
---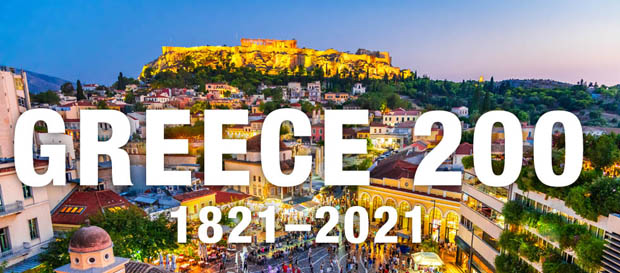 ---
Advertisement: I am an Amazon affiliate
Fodor's Essential Greece: with the Best Islands (Full-color Travel Guide)
---