Greece and the economic crisis 2018
NEWS ARCHIVE - March 7 - March 11
---
---
March 11, 2018
Turkey boosts presence in Cyprus EEZ, stoking tension - eKathimerini
Turkish authorities have boosted their presence in Cyprus's exclusive economic zone (EEZ), dispatching the frigate Barbaros and three corvettes.
The Kathimerini article also mentions that the US Mediterranean fleet and Israel are conducting joint exercises nearby ("Juniper Cobra 2018"), with the USS Iwo Jima involved, it carries amphibious troops and 25 aircraft. Most media reports are observing that the presence of the US ships might be meant to keep an eye on what Turkey is doing, but on the other hand the combat exercise is the 9th time that the event has been held, it's primary goals being to practice combat responses to rocket attacks. (World Israel News talks about it here.)
The photo of a Turkish warship silhouetted against Cyprus at the Kathimerini article is an ominous image.
---
Populism in Europe is thriving. The West should prepare itself for a new normal - NBC News
Around one fifth of European voters, or 55.8 million people, now pick left- or right-wing populist parties, according to a 2017 study by the European Policy Information Center. Meanwhile, Hungary, Poland and Greece (and Italy after March 4) are the countries where anti-establishment parties are strongest.
This piece from NBC (and writer Jennifer Clark) only addresses part of the stew of problems which is the impetus of the nationalisms that are growing across Europe. Clark brings up some of the main points: 'loss of national sovereignty, open borders, financial deregulation, the rise of China and jobs being displaced by outsourcing or technology' and 'fear of immigrants and the anger of an insecure middle class' but what is left out of this recipe for Europe's headache is a few things simpler: the internet has created an information stream that allows people to not only obtain news which corresponds comfortably with whatever their conceptions of the situation are (or misconceptions) but also that it exposes governing agencies when they falsify "facts." When the dominant media voices respond by denying that their audience has a legitimate concern, the drive for outside solutions only intensifies.
---
---
March 10, 2018
Anarchists from across the Balkans clash with Greek police - Omaha Bulletin
Post-bailout credit line for Greece probably not needed: rescue fund head - Reuters
Tsakalotos: Enhancement of the middle class from August - Naftemporiki
Greece frees German journalists arrested near Turkish border - MSN
Greece to Launch 12-Month Treasury Bill Auction - Greek Reporter
---
March 9, 2018
Arrests in Greece over violent robberies around Acropolis - Washington Post
"Greek police have arrested six Pakistani men accused of a string of violent knifepoint robberies in parkland around the ancient Acropolis Hill in Athens..."
---
Greece's Security Comes a Poor Second in NATO – Turkey Relations - Greek Reporter
"...In December, Turkey signed a deal with Russia to purchase two batteries of the S-400 surface-to-air missile system. This technology cannot be used by other NATO members and unless Ankara is excluded from upcoming NATO countermeasures briefings, Russia could be the beneficiary of vital Western intelligence."
---
More News:
Greece to Issue Short-Term Bills as It Prepares Bailout End - NY Times
Is Greece about to Recognize Jerusalem as Israel's Capital? - Gates Institute
Greece's PPC says Chinese firms interested in coal-fired plants sale - Reuters
Greece Needs More Investment to Have Any Hope of Attracting More Tourists - Skift
---
March 8, 2018
In Greece, the Authority Investors Fear Most: Its Archaeologists - WSJ
"Everyone warned me that your hair turns gray before you manage to build anything in Greece," Mr. Angeliades said. "This is a project I've put my life and soul into." Greece's archaeology authority is among the most feared bureaucracies in a country notorious for red tape, capable of tying up investment plans for years on the mere suspicion that antiquities might lie beneath a proposed development.
---
The search for Greece's unburied war dead - Euronews
"... 8000 Greek soldiers buried in mass graves in Albania. They had been confronting Italian troops they had driven out of Greece between 1940-1941. Having tried in fits and starts to find the fallen since Albania shook off communism in 1992, Athens and Tirana finally started exhuming the soldiers in January this year...."
---
Antonis Samaras: The Syriza party is undermining democracy in Greece - Financial Times
"...We have been singled out on the basis of vague and groundless allegations made in the testimonies of three "protected" witnesses. Syriza is setting an alarming precedent: two ex-prime ministers are being persecuted on the basis of unfounded allegations made by anonymous protected witnesses."
---
Pensioners march in downtown Athens protesting new cuts of 18% - Keep Talking Greece
" They demanded the reinstatement of the 13th-14th pension, recapitalization of the social security funds and health care free of charge. In a press conference on Wednesday, the pensioners said that 50billion euros have been cut in pensions since 2010. The Greek bond swap of 2012, the famous PSI, deprived social security funds of 25 billion euros. Pensions cuts have reached up to 45%, will the cuts in supplementary pension have been up to 85%."
---
Mufti to be tried for 'usurping authority' - World Bulletin
"The mufti election issue has been a chronic problem of the Muslim Turkish minority since 1991. The election of muftis by Muslims in Greece was regulated in the 1913 Treaty of Athens... Greece annulled this law in 1991 and started appointing the muftis itself..."
---
More News:
US State Department recognizes Cyprus right to develop resources in EEZ - Keep Talking Greece
Battered for a decade, Greece feels an unexpected whiff of revival as Europe gains strength - Washington Post
In the next days issue of 12-month Treasury bills - Naftemporiki
Elon Musk Plans to Open Tesla Research and Development Facility in Greece - Interesting Engineering
---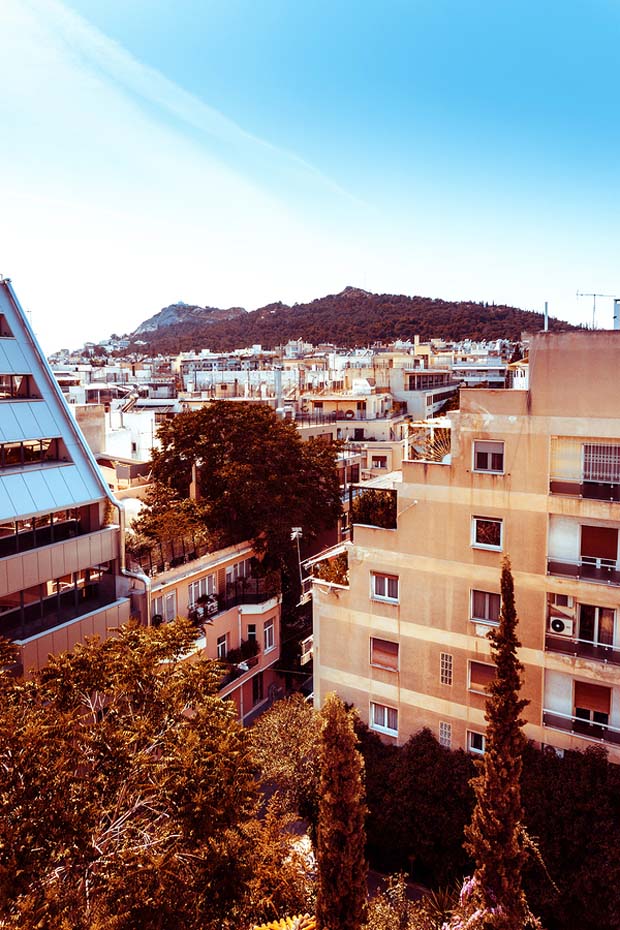 ---
March 7, 2018
Turkey renews threat against Cyprus offshore gas exploration - eKathimerini
"Turkey opposes what it says are "unilateral" efforts to search for gas, saying they infringe the rights of Turkish Cypriots to the ethnically split island's resources."
---
7 charged in Greece with belonging to violent neo-Nazi group - Fox News
"...The suspects were arrested Tuesday by anti-terrorism police in a series of raids in Athens and two provincial towns. Officers confiscated Molotov cocktails, 50 kilograms of explosives, shotguns, knives, cudgels, drugs and far-right paraphernalia."
---
Greece could sell 51 percent stake in Hellenic Petroleum: sources - Reuters
"Under its latest 86 billion euro ($107 billion) bailout, Athens agreed to launch a series of privatizations this year, including divesting the state's 35.5 percent stake in Hellenic or selling a smaller stake if its lenders agreed."
---
FYROM's Zaev calls for international treaty rather than constitution change - eKathimerini
"...Drawing up an international treaty would mean that what is agreed between Greece and FYROM in United Nations-mediated talks would be a lasting solution, he said."
---
More News:
Turkey continues violations against Greek national airspace - Protothema
Turkey wants Greece to arrest protesters for burning flag - ABC News
European Stability Mechanism (CEM) chief Claus Regling: I hope old habits do not come back - Naftemporiki
ExxonMobil Forms Consortium, Bids for Licenses Off Greece - MSN
European business programme aims to boost growth in Greece and beyond - Reuters
Anti-NATO protest held in Thessaloniki - Press TV
Five neo-Nazis arrested in Greece over attacks - Times Israel
---
You will see Amazon links on this web site because I am an Amazon affiliate. I earn from qualifying purchases.
---
International Real Estate
Buying Real Estate Overseas For Cash Flow (And A Better Life): Get Started With As Little As $50,000
Published by Wiley, 1st edition August 11, 2020, 240 pages
---
Try Prime Discounted Monthly Offering
---
Greece: Biography of a Modern Nation - AMAZON - Published March 2020 - 600 Pages
---
NEWS ARCHIVE - March 2018
---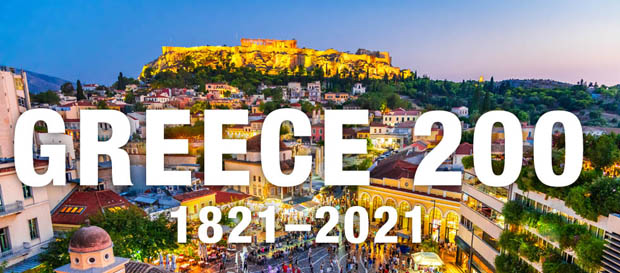 ---
Advertisement: I am an Amazon affiliate
Fodor's Essential Greece: with the Best Islands (Full-color Travel Guide)
---