Greece and the economic crisis 2018
NEWS ARCHIVE - Feb 19 - Feb 22
---
---
February 22, 2018
Moody's upgrades Greece's credit rating, signaling increased trust in economy - Tovima
"Greece has made significant progress with its fiscal and institutional reforms, and its economic growth prospects have improved. While its euro area creditors remain committed to providing financial support, if needed, these improvements will allow Greece to successfully exit its third support program and resume market-based funding for the first time since 2010. The risk of Greece defaulting has therefore declined materially," the rating agency said. Moody's said that Greece is expected to maintain over the coming years its improved fiscal and institutional performance, and that this will support the recovery of the economy and of the banking system."
---
Record tourist arrivals in 2017 - Naftemporiki
"An increase of 10.5% compared to 2016 showed in 2017 the travel receipts, which stood at 14.596 million. Also, incoming travel traffic grew last year by 9.7%, to 27.194 thousand travelers, compared to 24.799 thousand travelers in 2016."
---
Turkey says won't allow 'one-sided' gas search off Cyprus - eKathimerini
"Berak Albayrak told an energy forum in Istanbul on Thursday that Turkey will block an offshore hydrocarbon search as long as there isn't an accord to reunify ethnically split Cyprus. For two weeks, Turkish warships have prevented a rig from reaching an area southeast of Cyprus where Italian firm Eni is scheduled to carry out exploratory drilling."
---
More News:
The modernisation of Greece's insurance sector - World Finance
Protests in Greece swell against property auctions - Washington Post [PAYWALL]
Merkel Says Progress Made In Greece-Macedonia 'Name' Talks - Eurasiareview
'Macedonia' is more than a name to Greece Greece Letter: Links with Alexander the Great and fears of a land grab behind dispute - Irish Times
---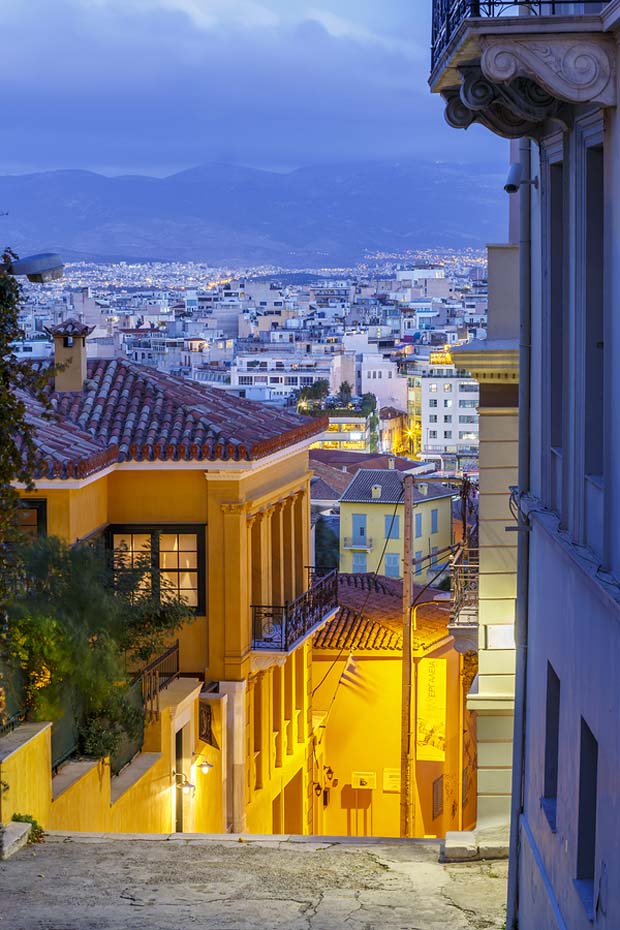 ---
February 21, 2018
Macedonia replaces road signs in goodwill gesture to Greece - FOX
"Gajur Kadriu, head of Macedonia's road maintenance company, said the first of 25 road signs was removed Wednesday."
---
Greece-Macedonia name row edging towards solution, says Merkel - Reuters
"In the last ten years, the solution has not been as close as now and it would be wonderful if the remaining difficulties can be bridged," she said.
---
Greece has a tricky decision to make that could see market repercussions
"..Some analysts and policymakers argue that Greece should ask for a precautionary credit line ... But Athens has vehemently denied all calls to ask for such a safety net..."
---
Greece closer to get 5.7 billion euro disbursement of new loans: Eurogroup's Centeno - Reuters
"Of all the 110 prior actions, only two are still outstanding which are outside the control of the government. I am confident they can be cleared soon," Mario Centeno told a news conference after a regular meeting of euro zone finance ministers."
---
Yes, but what about the debt? - eKathimerini
"...The public debt problem is multiplied by the fact that citizens and businesses are being crushed by taxes and debts, while the banks remain in deep freeze. Deposits, which in 2009 had reached 237.8 billion euros, were at 146.2 billion at the end of 2017, a slight recovery from the 119 billion that they dropped to in May 2015 before capital controls were imposed. Indicative of citizens' suspicion of banks and the state is the fact that some 41 billion euros in cash are circulating in Greece, a figure equal to 30 percent of GDP when the EU average is 8 percent."
---
More News:
Turkey backs Macedonia in name row with Greece - Hurriyet Daily News
Greek parliament debates whether to probe politicians in drug bribery case - Investing
Cyprus: Gas search to continue despite Turkey's opposition - AP News
Tsipras: Our goal is to fully understand the Novartis case - Athens News Agency
---
---
---
February 20, 2018
17 Turks reach Greek island, to apply for asylum in Greece - Fox
"The Coast Guard said the Turks, including six children, were found Monday on the island of Oinousses... Turkey has arrested more than 50,000 people since the failed coup... "
---
Greece: Markets shrug off delay in rescue loan payout - ABC News
"...On Monday, Greece's peers in the 19-country eurozone said the country had not fulfilled all conditions necessary for the release of a 5.7 billion-euro ($7.1 billion) bailout installment. Finance ministers pushed the intended disbursement date to late March."
---
Albania President Blocks Talks on Sea Border with Greece - Balken Insight
"...Albania signed an agreement with Greece in 2009 after two years of negotiations, but the Albanian Constitutional Court annulled it in 2010 after finding it in breach of the constitution and international norms. The decision was preceded by a widespread public outcry over allegations of a land grab by Greece."
---
We are on the brink of a dangerous cliff as we glide toward war - Liberal GR
"...the Turkish president said he would be forced to "show Turkish power" and warned that Turkey could fight in Syria while opening up fronts in Greece and Cyprus, and even to "give the Ottoman slap to the US Armed Forces in Syria "."
---
More News:
Greek Coffee Rituals Remain at the Heart of Everyday Life - Greek Reporter
EU border chief warns migrant pressures will stay higH - Fox News
---
February 19, 2018
Two pending prior actions likely to freeze release of loans - eKathimerini
"...According to a compliance report seen by Kathimerini, Greek authorities have enforced 108 structural and economic reforms from a list of 110."
---
Greece's welcome debt upgrade fails to end concerns over its long-term economic health - CNBC
"The yield on the five-year Greek sovereign bond dipped by 5 basis points Monday following the upgrade, with Fitch citing improved economic conditions in the southern European country. The country's 10-year bond yield had also dropped more than 14 points basis last Friday..."
---
Hydrocarbon exploration to focus on region south of Crete - Capital GR
"The sea region south of Crete will attract the interest of the oil industry in the coming months after the confirmation of exploratory drilling in Cyprus and a completion of expression of interest in the Ionian Sea and the west/southwest of Crete, said Yiannis Basias, chairman and CEO of Greek Hydrocarbons Resources Management SA, on Friday.
---
Rengling: Progress, but there are things to be done - Naftemporiki
Rengling warns of: "...weak administration", in the example of tax authorities, the need for more privatization and reform of the public sector. "It would be a shame if the progress made so far is weakened at the end of the program..."
---
More News:
Fourth tranche of aid to Greece should be decided on Monday - Reuters
Macedonia hopes to settle name row with Greece by July - Yahoo
Greece seeks to calm Brussels' bailout fears - Financial Times
Double time for Nordex in Greece - Renews Biz
---
You will see Amazon links on this web site because I am an Amazon affiliate. I earn from qualifying purchases.
---
International Real Estate
Buying Real Estate Overseas For Cash Flow (And A Better Life): Get Started With As Little As $50,000
Published by Wiley, 1st edition August 11, 2020, 240 pages
---
Try Prime Discounted Monthly Offering
---
Greece: Biography of a Modern Nation - AMAZON - Published March 2020 - 600 Pages
---
NEWS ARCHIVE - February 2018
---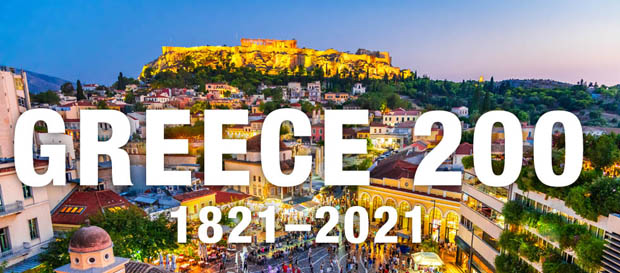 ---
Advertisement: I am an Amazon affiliate
Fodor's Essential Greece: with the Best Islands (Full-color Travel Guide)
---