Santorini Page 2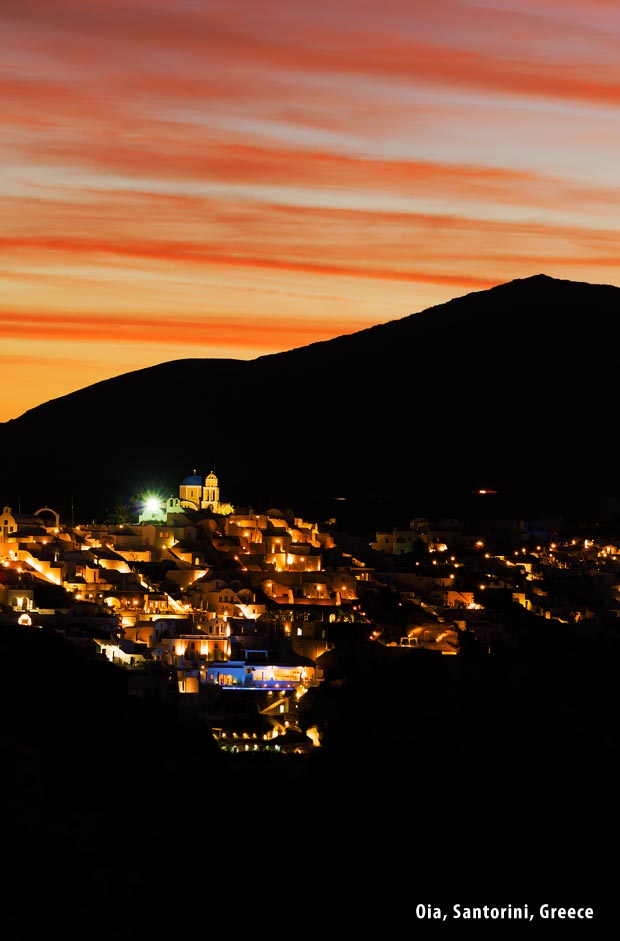 ---
Santorini News
Guardians Of The Aegean: A new film involving a Cousteau but this one is about activism and the sea - Ecologist
"...Guardians of the Aegean is a new film about overfishing in the Aegean Sea and the collective efforts of committed environmentalists to create a Marine Protected Area in Santorini.

...Pierre-Yves' love of Greece and passion for activism to protect the seas is inherited, of course, from his famous father who spent many years here, sailing on the famed 'Calypso' and discovering what lay beneath the Aegean."
---
15 most beautiful islands in the world [Santorini #3] - Travel India
"Admire the blue water of the Aegean Sea and visit beaches with black, red and white sand. The blue and pristine white architecture of Santorini is another marvel to look forward to."
---
Santorini Bulges as Magma Balloons Underneath - Nat'l Geographic
"Now satellite radar technology has revealed the source of the symptoms. A rush of molten rock swelled the magma chamber under the volcano by some 13 to 26 million cubic yards (10 to 20 million cubic meters)—about 15 times the volume of London's Olympic Stadium—between January 2011 and April 2012. The ballooning chamber even forced parts of the island's surface to rise upward and outward by 3 to 5.5 inches (8 to 14 centimeters).

The volcano has been quiet for 60 years, and these recent events don't indicate an imminent eruption, said geologist Nomikou Paraskevi of the University of Athens."
---
---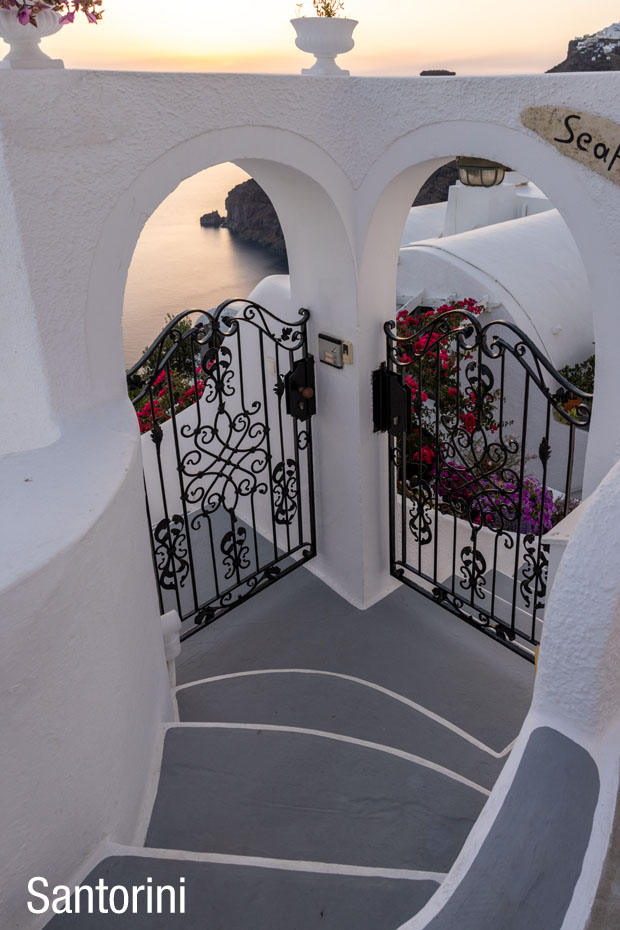 ---
Mykonos and Santorini among the 11 most expensive European beach resorts in August -Tornosnews
"The survey compared the cost of accommodation in all European resorts during August and concluded that the most expensive destination is Playa d'en Bossa in Ibiza..."
---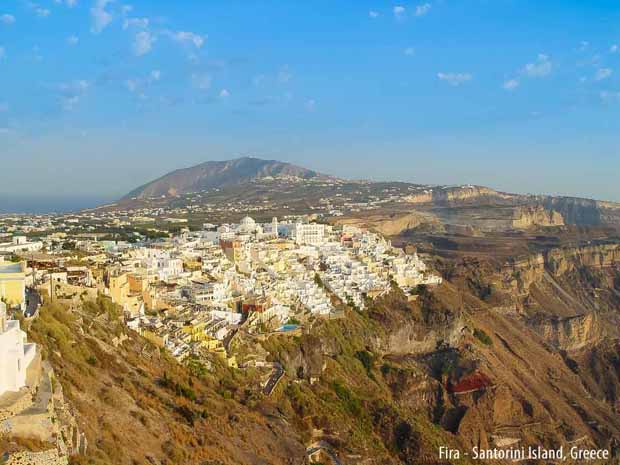 ---
---
Santorini Page 1
---
Related:
The black sands of Perissa beach, on Santorini in Greece
Churches atop the caldera wall in the village at Oia, Santorini, Greece
---
Related: Islands of Greece
---
The Acropolis in Athens Greece
The Acropolis - Parthenon and More
---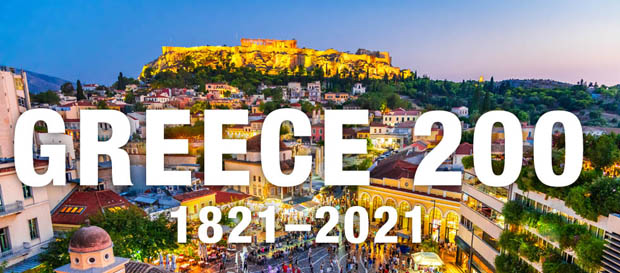 ---
Advertisement: I am an Amazon affiliate
Fodor's Essential Greece: with the Best Islands (Full-color Travel Guide)