Greece and the economic crisis 2020
NEWS ARCHIVE - Feb 1 - Feb 6
---
February 6, 2020
African Swine Fever case reported
Story at Reuters [English]
Additional police sent to deal with Lesbos migrant protests
Story at Greek City Times [English]
EU Commission willing to discuss budget target changes
Story at Washington Post [English]
Greece Patriot missile system deploying to Saudi Arabia
Story at Drive [English]
Fear that 2020 will continue with gloomy economic outlook for EU
Story at Naftemporiki [Greek]
Expanded scrutiny of people traveling into Athens from China
Story at Protothema [English]
Analysis of Erdogan's psychological warfare skills
Story at Skai [Greek]
Turkey becoming more isolated
Story at Liberal [Greek]
Cold and rain spreading across Greece
Weather at Iefimerida [Greek]
Heavy snow in northern Greece
Story at Ethnos [Greek]
Russia, Turkey and cooperation with Greece
Story at Tovima [Greek]
---
---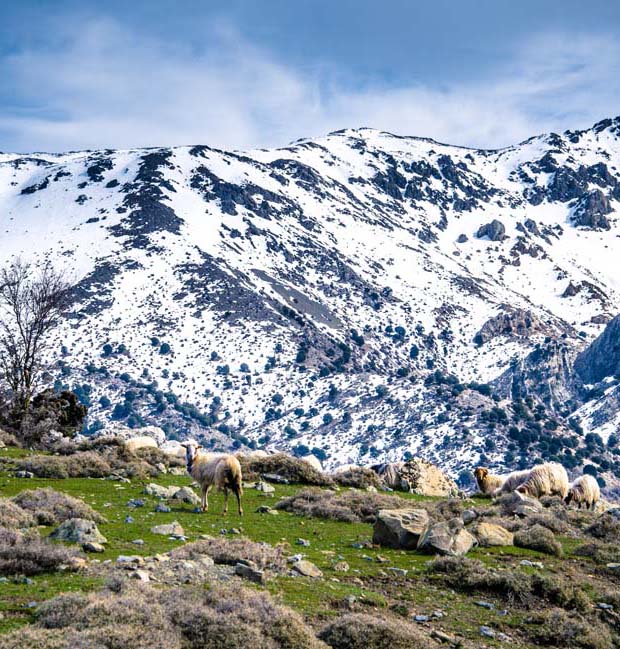 ---
Greece Travel Guide: The Best Of Athens, Santorini, Mykonos
---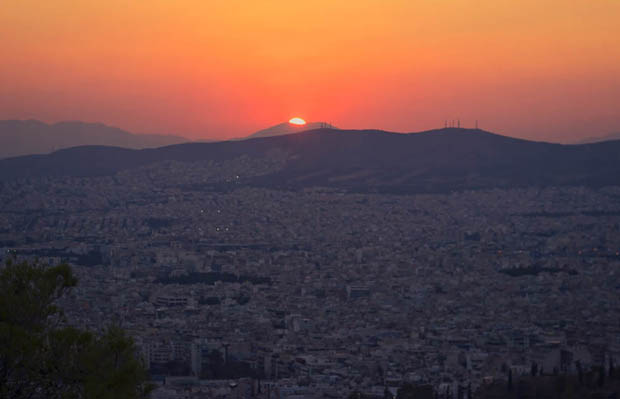 ---
---
Oxford Greek-English Learner's Dictionary - 1024 pages - Amazon
---
February 5, 2020
Greece is not structurally able to utilize EU funds effectively
Story at Naftemporiki [Greek]
French aircraft carrier patrolling block 8 in Cyprus EEZ
Story at eKathimerini [English]
Migrants on Lesbos protest
Story at Yahoo News [English]
---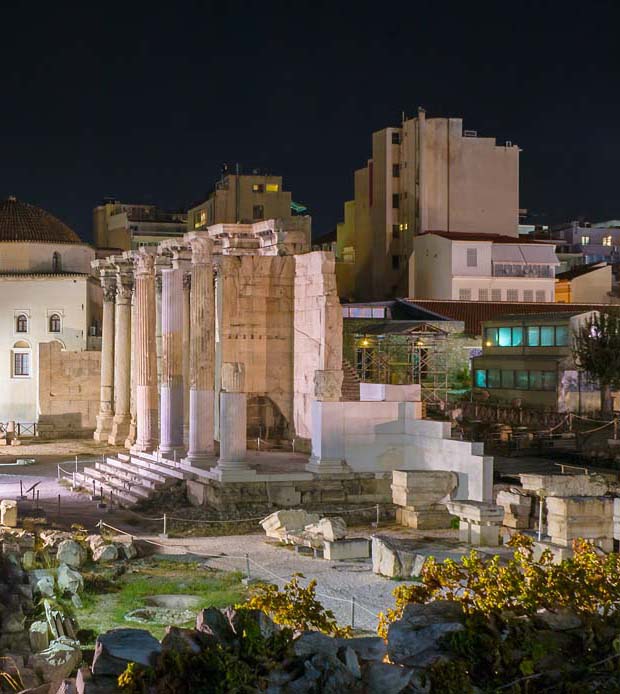 ---
February 4, 2020
Draft law contains mandatory vaccinations
Story at Iefimerida [Greek]
Tough new rules from UEFA
Story at Liberal [Greek]
Ioaninna could be "Balken Hub"
Story at eKathimerini [English]
Shrinking demographics prompts benefit to promote childbirth
Story at UK Guardian [English] and at Newsweek [English]
Piraeus Bank to securitize NPEs
Story at Reuters [English]
Diving soon to be allowed on sunken wreck Britannic, sister ship of famous Titanic
Story at UK Times [English]
Paul Thomsen leaving IMF
Article at Naftemporiki [Greek]
Stephania Luberakaki going to Eurovision 2020
Story at Skai [Greek]
Mitsotakis: we are building international alliances and strengthening our deterrent power
Story at Ethnos [Greek]
---
Is Mitsotakis weak?
Article from Foreign Policy attacks Mitsotakis role in not stopping Turkey's adventures in Aegean, but simultaneously the article seems to say Mitsotakis has no good cards to play, and is waiting for Europe or the USA to step up with the pressure to slow Erdogan's actions. The article suggests the use of a different technique: "Syriza didn't hesitate to cause problems for its more powerful allies for the sake of earning their respect."
With Erdogan's attempts to force expansion in the Aegean at the expense of Greece, and triangulating energy "research" by enlisting Libya and planning to build up the puppet state of Northern Cyprus with a military base, there is an urgency to either push back or prepare a deterrent awful enough to give Turkey weak knees.
Supporters of the government in Greece have pointed a finger at Germany and Merkel, whom they accuse of fully capitulating to Turkey's demands. They are right—up to a point. Germany's indulgence of Turkey seems to be motivated by its own desire to limit its direct involvement in the Libya crisis—and its dependence on Erdogan to forestall future crises involving migrants from the Middle East. This has led many Greeks to claim Germany is abusing its hegemonic position in the EU to further its own interests, while disregarding its obligations to defend Europe's existing borders."
Full article at foreignpolicy.com
---
February 3, 2020
Violence at Lesbos migrant camp
Story at Reuters [English]
Significant temperature drop ahead
Story at Tanea [Greek]
Plan to create registration of NGO personnel
Story at Tovima [Greek]
Emergency preparations for coronavirus
Story at eKathimerini [English]
Schedule for the dividend tax rate reduction
Story at Naftemporiki [Greek]
Worry over China pushing liquidity nto market
Story at Liberal gr [Greek] and at Naftemporiki [Greek]
Plans for deporting rejected asylum claimants
Story at eKathimerini [English]
Ten foreigners arrested in Thessaloniki for fighting in city center
Story at Iefimerida [Greek] and at Protothema [Greek]
Turkish research vessel expected to leave Greek waters
Sotry at Protothema [English]
Snowfall expected in mountains
Story at Ethnos [Greek]
---
February 2, 2020
Military enlarges military presence along Evros
Story at MSN News [English]
New refugee law
Effects discussed by Koumoutsakos Skai [Greek]
---
February 1, 2020
Half of public buildings and seven in ten privately constructed buildings from before 1985 do not have high seismic activity protection
Story at Ethnos [Greek]
Warmth ahead for weather
Story at Iefimerida [Greek]
Three Greeks in quarantine in China
Coronavirus in China - Story at Protothema [English]
Deputy Foreign Minister Miltiadis Varvitsiotis: despite Brexit, UK remains close ally
Story at Naftemporiki [Greek]
Mitsotakis briefed on the Turkish ship by Defense Minister Nikos Panagiotopoulos.
Story at Iefimerida [Greek]
New four-year classics program in English offered
Story at eKathimerini [English]
Reconstruction work on Omonia Square almost complete
Story at Iefimerida [Greek]
---
Fodor's Essential Greece: with the Best Islands (Full-color Travel Guide)
---
NEWS ARCHIVE - February 2020
---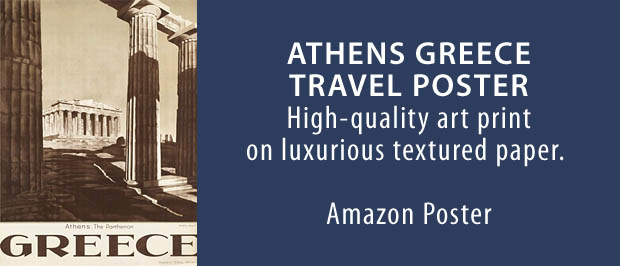 ATHENS GREECE PARTHENON ACROPOLIS ANCIENT COLUMN ART PRINT POSTER - Amazon
---



---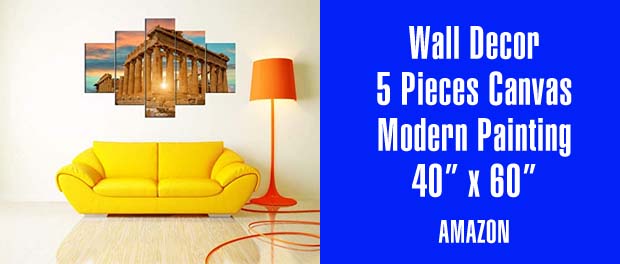 Parthenon Temple on the Acropolis of Athens Greece Artwork Wall Decor 5 Pieces Canvas Modern Painting Wall Art Home Decoration for Living Room Pictures HD Printed Framed Ready to hang(60''Wx40''H)
---
Create Amazon Business Account - save time and money on business purchases with competitive B2B prices and discounts