Greece and the economic crisis 2020
NEWS ARCHIVE - Feb 17 - Feb 20
---
February 20, 2020
Scarce resources available for refugee and border guarding
Story at Iefimerida [Greek]
Housing pricings increasing fastest since 2006
Story at eKathimerini [English]
Athens rejects Erdogan claim that gradual acceptance of Libya/Turkey maritime border is happening
Story at eKathimerini [English] and dubbed "bizarre" and "incomprehensible" at Protothema [English]
Dendia: Greece will not participate in a dishonest and abusive compromise
Story at Protothema [Greek]
Intense weather coming
Story at Iefimerida [Greek]
Government: all islands have a shelf and EEZ zone
Story at Skai [Greek]
Europe and the concept of the super-bank
Story at Naftemporiki [Greek]
Will Brexit include Pathenon / Elgin marbles?
Story at CBS News [English]
---
---
The Trip to Greece - online streaming
The Trip to Greece - Steve Coogan and Rob Brydon reunite in Greece for the fourth installment of THE TRIP series in a delightful odyssey of gut-busting comedy.
---
Oxford Greek-English Learner's Dictionary - 1024 pages - Amazon
---
---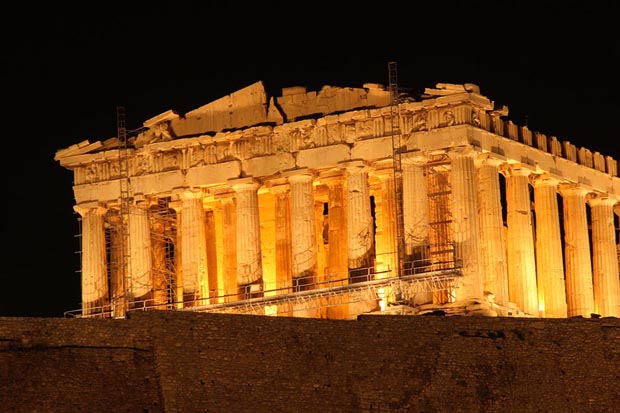 ---
February 19, 2020
Will EU pressure UK on "Elgin Marbles"?
Story at MSN News [English] and "Twitter row" at RT Com [English]
The 227 Islands of Greece
Story at NY Times [English]
USA and Greece holding military exercises over Olympus
Story at UK Telegraph [English]
Cypriots going to Greece less
Story at in-cyprus [English]
Increasing e-payments, strategies and options
Story at Naftemporiki [Greek]
Brexit fuels effort to accomplish return of "Elgin Marbles"
Story at Reuters [English]
Brexit trade deal to include details about Elgin Marbles
Story at UK Times [English]
"Elgin marbles" not specified in trade talks
Story at Yahoo News [English]
More about the "Elgin marbles" aka Parthenon marbles
---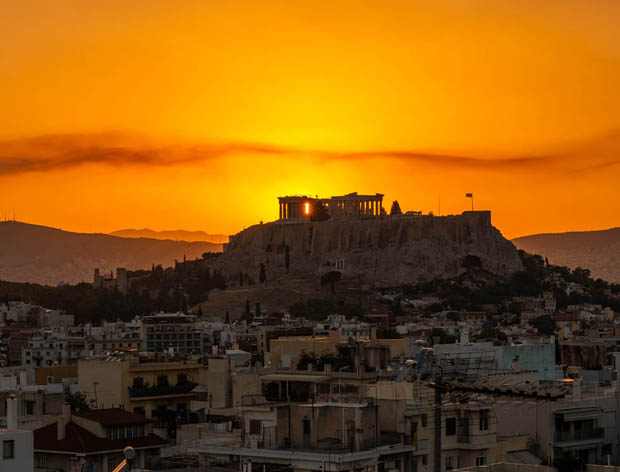 ---
February 18, 2020
New Island detention camps halted while sites discussed
Story at Tovima [Greek]
Strikes halt ferries and more in protest against reforms
Story at MSN News [English] and "gridlock in Athens" at eKathimerini [English]
Effort to build additional detention centers on island halted
Story at UK Guardian [English]
Areas with highest increase in rent
Story at Skai [Greek]
Complaints about strike on public transport
Story at Ethnos [Greek]
Italian newpaper La Repubblica: Danger of Europe and Turkey conflict
Story at Ethnos [Greek] and Repubblica [Italian]
Cavusoglu attacks Pavlopoulos for saying minority in Thrace are a religious minority
Story at Protothema [Greek]
Significant changes to High School coming
Story at Ethnos [Greek]
Measures to boost Greece/Turkey meeting in Athens
Story at Skai [Greek]
The continuing crisis of "brain drain" in Greece
Story at Naftemporiki [Greek]
Varoufakis to release recordings of Eurogroup 2015 meeting
Story at Iefimerida [Greek]
34 air space violations from Turkey
Talley kept at Protothema [English] and at Tovima [Greek]
---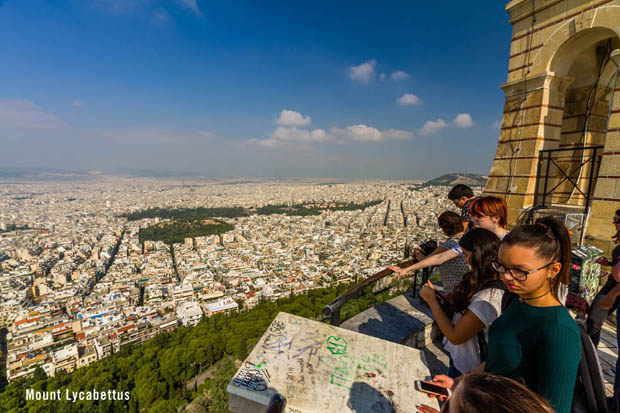 ---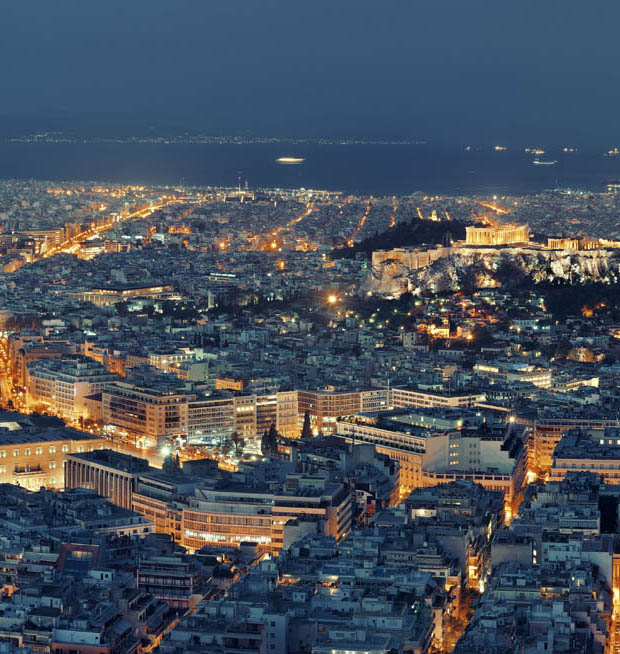 ---
February 17, 2020
The history and the future of the US-Greece relationship
Story at eKathimerini [English]
Traffic rules in Athens suspended due to strike
Story at Tovima [Greek]
Bilateral talks with Turkey and the goal of the Greek side
Story at Naftemporiki [English]
2020 Tax declarations coming in March
Story at Iefimerida [Greek]
High performing stocks of Greece
Story at moneyshow [English]
Importance of paper receipts for taxes
Story at Tanea [Greek]
Anti-smoking law enforcement - fines listed
Story at iefimerida [Greek]
George Katsanis buried in his hometown 46 years after Cyprus fighting
Commander of the 33rd Special Forces Squadron in 1974. Story at Protothema [English]
---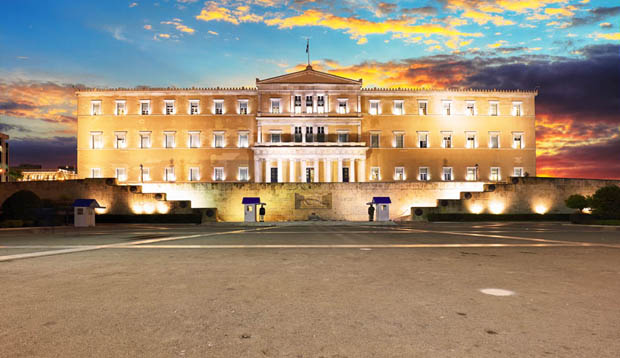 ---
Fodor's Essential Greece: with the Best Islands (Full-color Travel Guide)
---
NEWS ARCHIVE - February 2020
---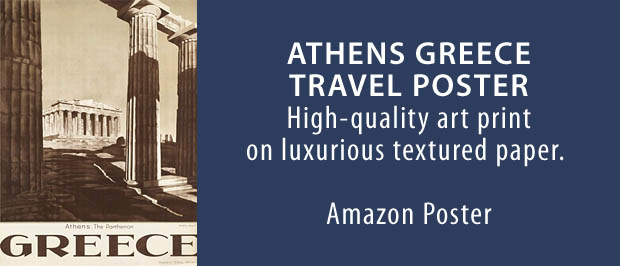 ATHENS GREECE PARTHENON ACROPOLIS ANCIENT COLUMN ART PRINT POSTER - Amazon
---



---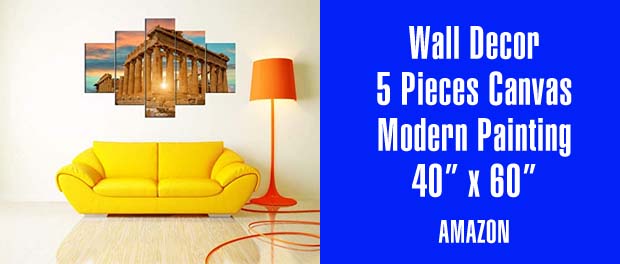 Parthenon Temple on the Acropolis of Athens Greece Artwork Wall Decor 5 Pieces Canvas Modern Painting Wall Art Home Decoration for Living Room Pictures HD Printed Framed Ready to hang(60''Wx40''H)
---
Create Amazon Business Account - save time and money on business purchases with competitive B2B prices and discounts