Greece and the economic crisis
NEWS ARCHIVE - Nov 14 - Nov 19
---
---
November 19, 2018
Subsidy to transform some NPL loans into paying loans
Story called "Plan C for Greek Banks" at Business Live
Coastal shipping showing good numbers due to extended tourism season
Story at GTP
Is Lignite energy in danger?
Story about the pollution of Greek coal burning at Euroativ
Major effort to make Turkey competitive in cruise tourism by 2020
Story at Naftemporiki [in Greek] at Turkey's effort to make Istanbul a tourism hub again.
Will Italy lead to the end of the Euro?
Tovima article (about a Wal Street Journal article) on the problems with making the euro survive on a continent of troubled economies, particularly the looming crisis with Italy.
---
November 18, 2018
Damage at the Aristotle and Polytechnic Universities
The November 17 anniversary of the 1973 demonstrations against the Junta was repeated in a small way in 2018 with property damage and arrests - story at Liberal GR [in Greek]. More at Protothema that has more about anarchists burning a Greek flag and general disorder. ABC News also has coverage and says that "...While the event went off relatively trouble-free" it did include marchers hurling plastic cups at SYRIZA party representatives and then detailed how later police at the nearby subway were attacked. The EuroNews puts it more simply, that the 1973 demonstrators "died for democracy" and that there is still Greek disgust that the former WWII allies of Britain and the USA backed the Junta instead of the "strong" Greek communist party.
Smog problems return early to Athens
TANEA article blames the onset to the sudden temperature drop in the capital and the air clogged with pollutants from fireplaces.
Seventy OH-58D Kiowa Warrior helicopters for the Hellenic Air Force
Story at Phile News on the transfer of 70 military helicopters from the United States for use in the Aegean.
Rigas on USA cooperation and Aegean territorial rights
Deputy Minister of National Defense Panagiotis Rigas interview from "Documento" reported by Naftemporiki [in Greek].
Could BREXIT lead to a return of the Elgin marbles?
Lord Elgin carried off a huge collection of marbles from the Acropolis and Greece between 1801 - 1812. Since 1835 Greece has been asking for their return. Could BREXIT help bring this about? More at MSN News.
Irish clown troupe in Greece performing for refugee children
Story at Journal IE on the efforts of Clowns Without Borders Ireland (CWBI) at Lesvos.
Premier Capital of Malta is in Greece for Investment Event
Premier Capital holds licenses for McDonalds Restaurants in six markets including Greece - Story at Times of Malta
---
Plaka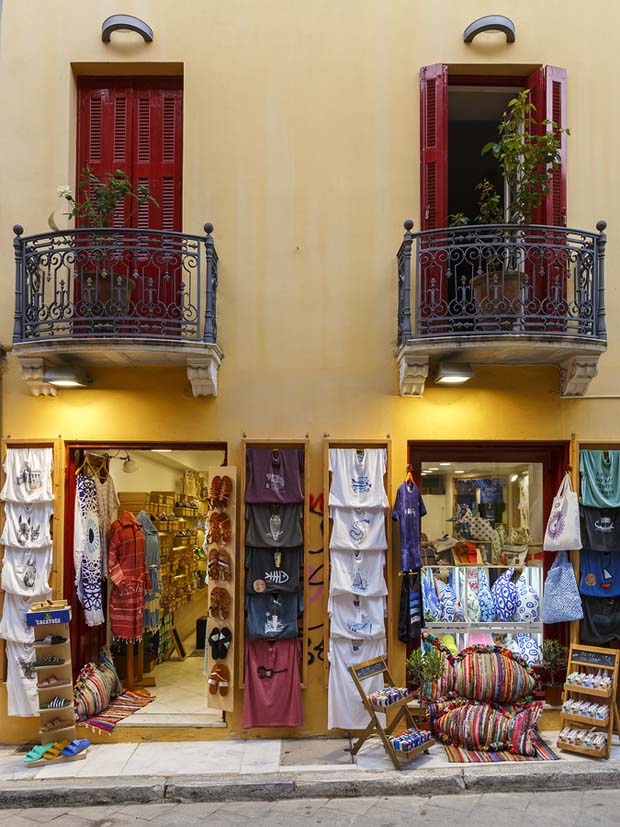 ---
November 17, 2018
Anniversary of the Nov 17 Polytechnic
Coverage: MSN News eKathimerini
March goes to US Embassy and burns US flag Naftemporiki [in Greek]
Church wants priests to remain on state job list
Story at Washington Post
---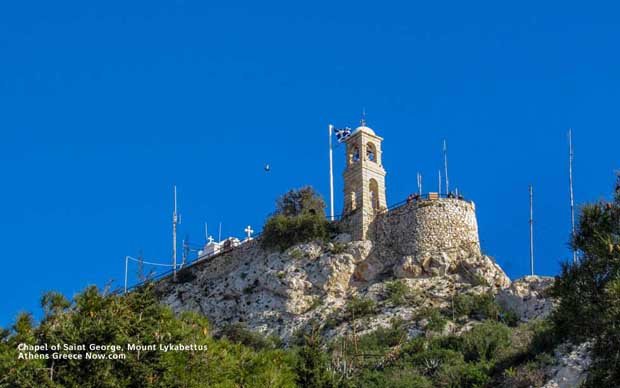 ---
November 16, 2018
Removal of looming pension cuts gives Tsipras "breathing room" - Bloomberg
Story at Bloomberg on the politcal ramifications of SYRIZA not being saddled with additional pension cuts the same year as the election.
Ancient site of city built by Trojan prisoners of war
Story at Fox News on the archeogical finding of ancient Tanea.
Why the Eurogroup allowed Tsipras' cancellation of pension cuts
Story at Liberal GR. More on the position of the EWG Eurogroup at Capital GR [in Greek]. ABC News has coverage, too.
Mitsotakis and Tsipras battle in parliament
Story at Protothema on constitutional revision arguments between the PM and leader of ND.
Bank changes may cut $47 billion in bad loans
Story at Bloomberg
If diplomacy and courts fail, there's always 'another way'
Story at Tovima on latest remarks from Turkey's Foreign Minister Mevlut Cavusoglu.
Traffic pattern changes for Nov 17 anniversary
Daily Hellas has details.
Estimate of 74,000 asylum applicants in country
Story at Washington Post
---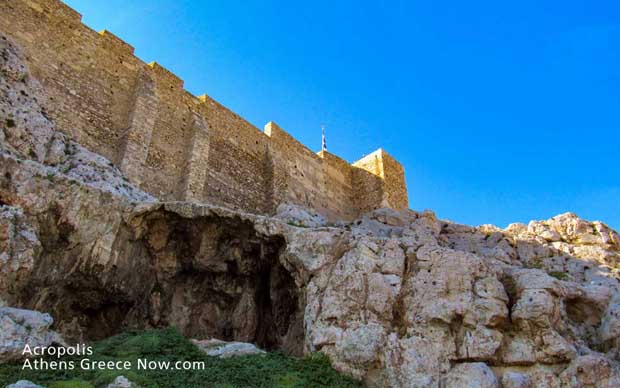 Walls of the Acropolis
---
November 15, 2018
Snow on Friday
More at Tornos
Gov't pension cut plan survives to Nov 19 meeting
The Eurogroup Working Group (EWG) has concluded without an outright rejection of the Tsipras' government plan to not implement further pension cuts in 2019. The measure will be a topic in the November 19 meeting of the followup EU finance minister meeting - story at eKathimerini. More at Capital GR [in Greek]
Parliament budget up €7.8 million
A number of factors has driven up the spending at the Hellenic Parliament, mainly auditing costs and other special skills requiring hirings - the 2019 budget story at Kathimerini [in Greek]
Tsavousoglou on choices for Turkey and Greece in the Aegean
Citing no 'practical changes in status' for all the parties having been made - Story at Tanea. More at Protothema.
Critics of Erdogan find protection in Greece
Story at Naftemporiki
War Reparations council moving forward
Story at Greek Reporter about the work of the The Greek Council for German World War II reparations which was formed in 1996.
---
Zakynthos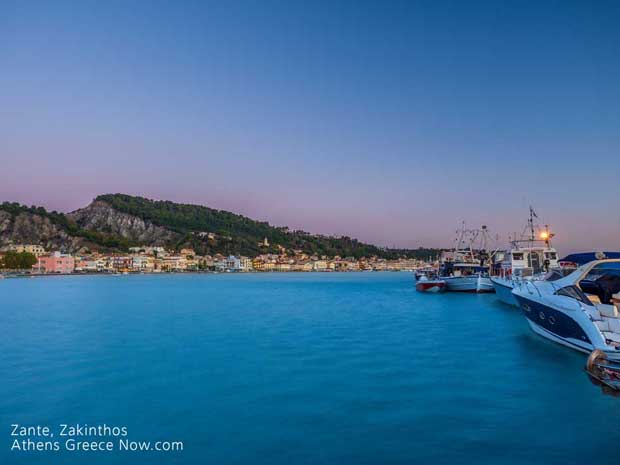 ---
November 14, 2018
Bomb attack on Prosecutor beckons the question: Is there a new terror group in Athens?
The attempt was made at the home of Supreme Court deputy prosecutor Isidoros Dogiakos - Story at eKathimerini
Capital Controls may end next year: Governor of the Bank of Greece G. Stournaras
Story at Athens News Agency [in Greek]
Recovery of labor market and economy to continue, but at "extremely slow pace"
Story at Daily Hellas on the findings of the European Bank for Reconstruction and Development (EBRD) 
Money laundering investigation to look at ex-PM Costas Simitis
Also Ministry of Public Order Mih. Chrysochoidis and Evangelos Malaysio - Story at Tovima. "I have nothing to hide" says Simitis at Liberal GR. [in Greek]
Winter arrives Friday in Athens
Story at Toxwni. "Dramatic weather changes" predicted at Iefimerida [in Greek]
Albania and agreements with Greece
Story at Protothema on Albanian Foreign Minister Ditmir Bushati and possible agreements coming with Greece concerning maritime rights. Also the topic concerns minority rights for Greeks in Albania.
Accession negotiations with Turkey may formally end
Story at Naftemporiki [in Greek]
Corfu finalist for "best European film location"
Story at Protothema
80% fatalities in auto accidents related to lack of safety belt use
Story at Phile News [in Greek]
---
You will see Amazon links on this web site because I am an Amazon affiliate. I earn from qualifying purchases.
---
International Real Estate
Buying Real Estate Overseas For Cash Flow (And A Better Life): Get Started With As Little As $50,000
Published by Wiley, 1st edition August 11, 2020, 240 pages
---
Try Prime Discounted Monthly Offering
---
Greece: Biography of a Modern Nation - AMAZON - Published March 2020 - 600 Pages
---
NEWS ARCHIVE - November 2018
---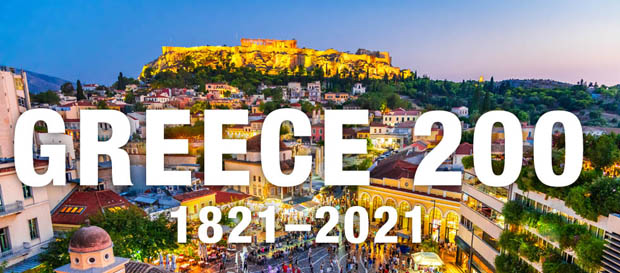 ---
You will see Amazon links on this web site because I am an Amazon affiliate. I earn from qualifying purchases.
Fodor's Essential Greece: with the Best Islands (Full-color Travel Guide)
---

---