Greece and the economic crisis 2018
NEWS ARCHIVE - October 25 - October 31
---
---
The Trip to Greece - online streaming
The Trip to Greece - Steve Coogan and Rob Brydon reunite in Greece for the fourth installment of THE TRIP series in a delightful odyssey of gut-busting comedy.
---
Oxford Greek-English Learner's Dictionary - 1024 pages - Amazon
---
October 31, 2018
Schaeuble reacts to accusations
Accused of being "too harsh" and also "too soft" on Greece during his time as German finance minister - story at eKathimerini
New rules in EU on NPL Loans
Story [in Greek] at Capital GR
Turkish warplanes violate Greek airspace
Looks like a training mission as the flight of F-16s were accompanied by violations by other types of military aircraft at other locations. Story at Protothema
Autopsy report coming on death of Katsifas
Story at Tovima about the death of Konstantinos Katsifas in Epirus. Conflicting reports about what happened include accusations of death by execution after his capture by Albanian police. An autopsy by a Greek coroner is expected.
Western Europe / Mediterranean getting harsh weather
Story at efsyn.gr on low pressure issues
Greece "most religious country in Europe"
Greeks rank well ahead of Armenia, Georgia and Serbia as the runners-up, with the larger European countries falling well behind. Story at Greek City Times
Changes in bank security box laws
Tax authorities will have increased powers to legally force the opening of bank boxes - story at the Tornos News
Aegean Airlines scheduling regular trips to Croatia
Story at CH Aviation
Reparations effort linked to Poland effort
Neo Kosmos story on the related situations of Poland and Greece in restating reparation claims against Germany, with many quotes from Syriza MEP Stelios Koulouglou on the worthiness of these claims. To read a timeline about the reparations saga between Germany and Greece see this page.
FYROM name change coming
Sputnik Russia story on the continued motion of the Presta deal through constituional changes be made by the parliament in Skopje.
Yiannos Papantoniou legal case continues
Prosecutors are focusing on getting access to former defense minister Yiannos Papantoniou bank account info in foreign countries - story at eKathimerini. Papantoniou is accused of corruption in the award of contracts for upgrade work that was done on Greek naval craft while he was defense minister.
US State Dept condemns furlough for Koufodinas
Story at eKathimerini on November 17 terrorist Dimitris Koufodinas being let go from prison. More about the "strong condemnation" of this move at Tanea [in Greek].
Gastrade natural gas seeks bids
Reuters story on Gastrade company working to supply natural gas to southeastern Europe.
Changes for freelance employment in Greece
Story at Tanea [in Greek].
---
October 30, 2018
Earthquake on Zante
5.7 Magnitude quake - story at MSN News
Reparation claim of €288bn still being made
UK Guardian article on the continuing effort to meet Germany in a legal agreement for reparations/repayment of the 1943 forced loan made while Greece was under German occupation. Timeline of the Reparations saga.
Russia and Greece
Story at EU Observer on the changes attempting to heal the sometimes angry relationship between Athens and Moscow.
Copyright in Greece
Interesting overview of copyright in Greece, particularly informative in the wake of the recent shake up in what offices actually oversee copyright enforcement and royalty issues- Lexology article apparently provided by Kyriakides Georgopoulos Law Firm. For more about the copyright office scandal in Greece, see this Music Business article.
Greece tourism in top 7 for all of UK travel
Story at The Leader - the report says that UK travelers to Greece in 2017 made it the seventh ranked pick for travel.
Energean energy company
Story at the News-Europe on the bright future for the Greek company which is expected to have live drilling fields off Israel in 2021.
€8 billion in state assets privatized since 2011
Details at KeepTalkingGreece
Drilling to begin from Turkish ship "Faith" off Antalya
Story at eKathimerini
---
Kotzia Square in Athens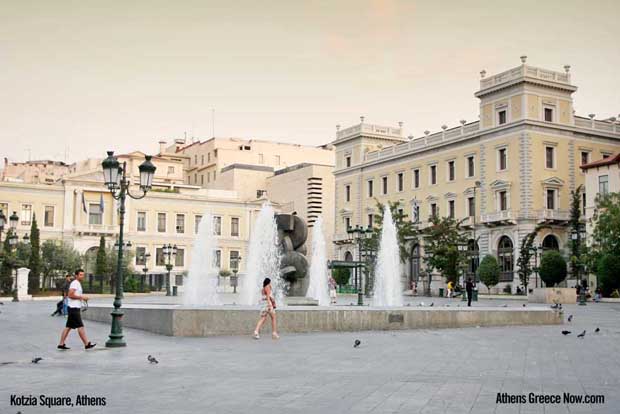 ---
October 29, 2018
Tsipras speaks at 3rd Euro-Arab Summit, held in Athens
Tsipras noted that Greece has "always been a bridge between Europe and the Arab world"- story at Greek Reporter
Masked students fight police near Syntagma
Story at Daily Journal in which students threw petrol bombs at police. Keeptalkinggreece says they are high school students.
Pension cuts get special hearing in November
Protothema has the story on the coming Eurogroup meeting to examine the Tsipras budget, noting that sources say "a more pro-economic budget" was wanted by creditors. Naftemporiki [in Greek] notes that the meeting is to take on the matter of not just the proposed cancellation of Greek pension cuts, but continued issues of financial and structural issues.
Money laundering among charges against Greek jeweler Folli Follie
eKathimerini has the story
Sulphur limits ban for heavy fuel oil
Story at Hellenic Shipping News on the outcome from the 73rd meeting of marine environmental protection issuing their proposal requiring ships to use cleaner fuels. Implementation relies mainly upon the countries where a ship is flagged. The Trump administration had proposed a delay for the purposes of data gathering, but this was rejected, as was alternative measures from a variety of countries. More info about this at the S&P Global Platts blog.
Elstat: increase of disposable income, flat customer spending
Latest figures from ELSTAT discussed at Naftemporiki [in Greek].
---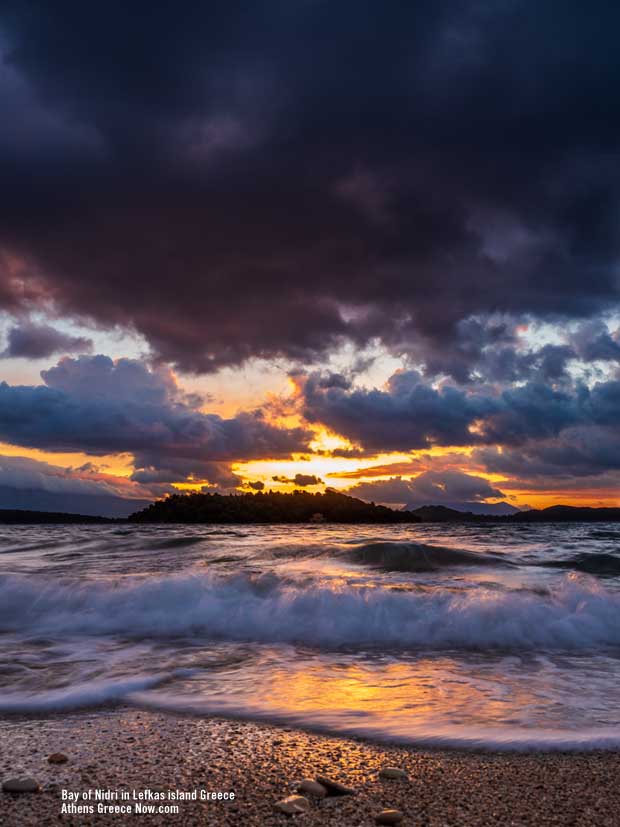 Bay of Nidri in Lefkas island
---
October 28, 2018
OXI Day celebrations in Greece
Protothema on parades and other celebrations. Pavlopoulos speaks against any revival of fascism at Naftemporiki [in Greek]. And To Vima [in Greek] on a Tsipras speech saying Greece, as in the past against fascism, is still "on the right side of history". For historical overview, see this Hellenic News Article.
Greek man shot dead after raising Greek flag in Epirus region
Konstantinos Katsifas was shot and killed by Albanian forces apparently responding to his raising a Greek flag at the cemetery at Vouliarates. Albania claims the man fired upon them first - story at Greek Reporter. Also covered at Kathimerini.
Gov't handouts accelerate
eKathimerini on the growing list of gov't handouts being developed by SYRIZA, and an editorial comment that "this is exactly what got Greece into trouble before."
Relaunching the Syrian effort
Naftemporiki [in Greek] on the EU efforts to solve the Syria debacle.
Nikos Kotzias is a "time bomb" for gov't
Story at Tanea on the comments made by Nikos Kotzias on George Soros and Panos Kammenos, among other topics.
---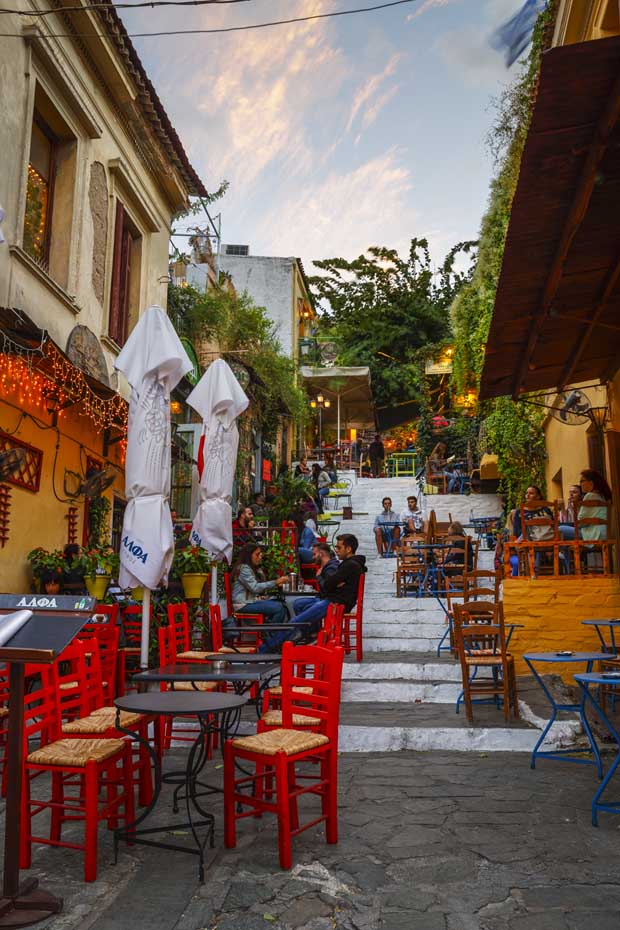 Plaka, Athens, Greece
---
October 27, 2018
Aftershocks shake Ionian Islands
Zakynthos and other locations rattled by continuing earthquake actions - story at Kathimerini. More at Tovima on damage to structures. [in Greek]
Economy threatens never to recover
Article at Liberal.gr asks where is the liquidity for business and how interest rates rising add more pressure. [in Greek]
Territorial Waters and Turkey
Article at Tanea has graphic map showing effects of territorial waters on Turkey and the Aegean in general. The article also mentions that in 1995 the Turkish National Assembly declared that an extension of Greek territorial waters would be a "casus Belli," i.e., an act of war. [in Greek]
Prostitution in Greece on the skids
The brothels of Athens (they report that of 798 brothels, only 8 are legally established enterprises) and the falling away of paying customers - story at NY Times. They also lightly profile the issues of AIDS, H.I.V. and human trafficking in Athens.
---
Lunch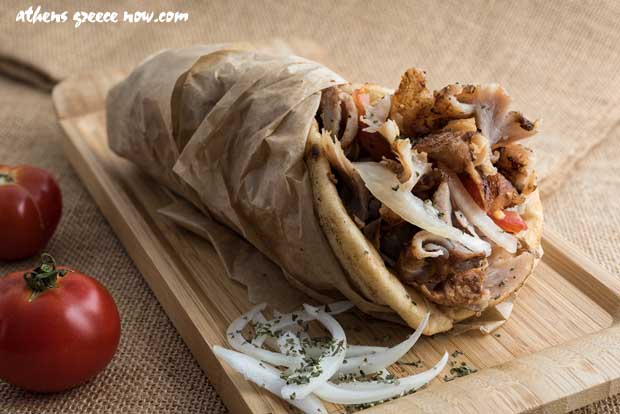 ---
October 26, 2018
Greece shifts back to standard time on Sunday - perhaps for the last time
Story at Greek Reporter on the discussions that are happening to end time shifts for autumn/spring.
Greece destroyed in 3-4 hours in warfare says Yigit Bulut, Erdogan aide
Keep Talking Greece has the story - Bulut is also the man who claimed Greece is playing "dirty tricks" 4 days ago, that story also at KTG.
6.4 earthquake in Western Greece
The Geodynamic Institute reported the magnitude as 6.4 - story at bdnews24.com. Effects of the quake were also felt over in Malta.
Overdue debt and other organization troubles at hospitals
eKathimerini on the survey by the State Audit Council.
EU Commission makes statement on Aegean disputes between Turkey/Greece
Story at Protothema on the EU comments, with special note that Turkey is not a member on the "EU UN Convention on the Law of the Sea."
---
Kathisma Beach on Lefkada Island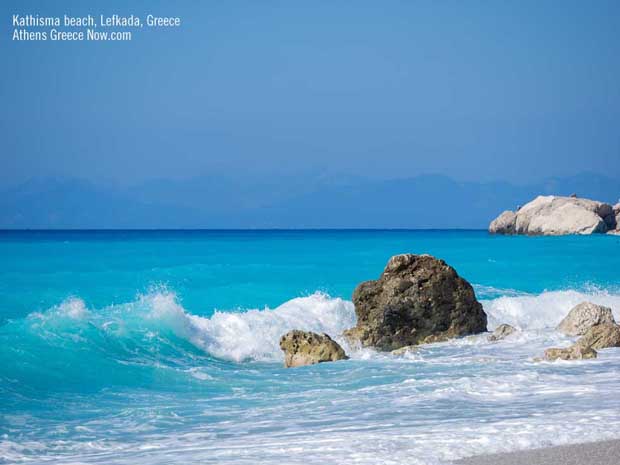 ---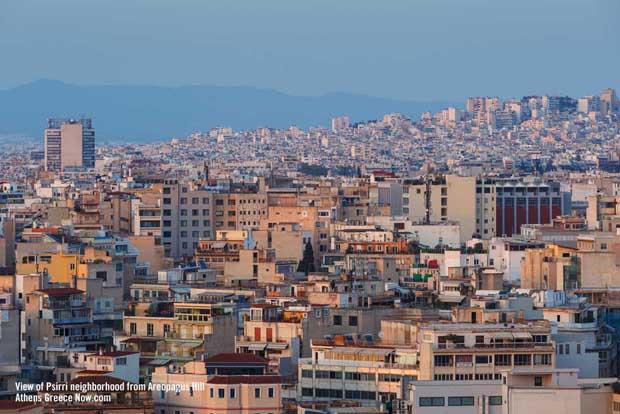 Psirri neighborhood from Areopagus Hill in Athens Greece
---
October 25, 2018
Next RAE PV Tender set for Dec 10
Story at PV Magazine - Greece's energy regulator RAE has said the Greece's next tender for new PV (photovoltaics) and wind power will take place on December 10.
Football Association (EPO) parts wasy with coach Michael Skibbe out
Replacement is Angelos Anastasiadis - more at Cyprus Mail. Also, at Reuters.
Argument on EEZ / Aegean territories continues
Story at eKathimerini - they quote the foreign ministry: "The delimitation of the Greek EEZ in its entirety will be determined based on international law and certainly not by taking into account unsubstantiated and arbitrary theories adopted by the violator of international law, Turkey." More about this at Protothema.
Fire in Halkidiki
Story at Tovima [in Greek] on the fire and evacuation of Thredbo.
Seven in ten workers earn less than 1,000 euros monthly
Story at Naftemporiki [in Greek] - it also mentions that 10% of employees (257,000 people) receive a salary lower than 450 euros.
---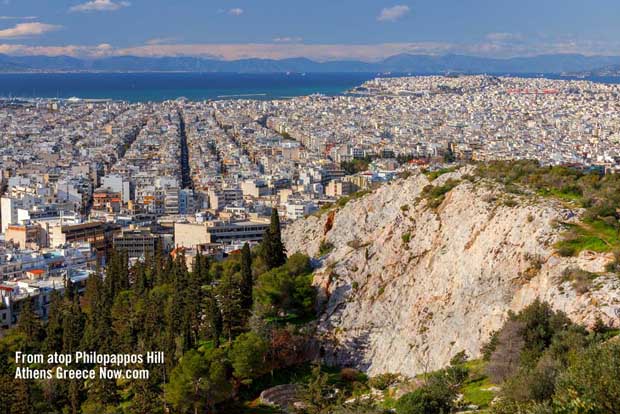 View from atop Philopappos Hill - also called Filopappos
---
Fodor's Essential Greece: with the Best Islands (Full-color Travel Guide)
---
NEWS ARCHIVE - October 2018
---



---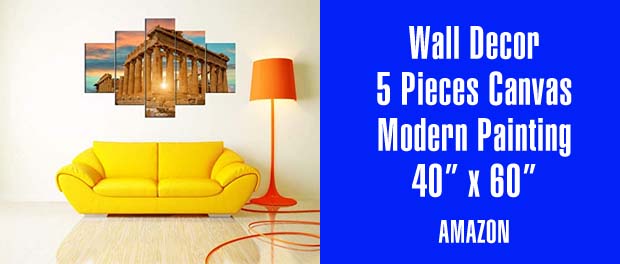 Parthenon Temple on the Acropolis of Athens Greece Artwork Wall Decor 5 Pieces Canvas Modern Painting Wall Art Home Decoration for Living Room Pictures HD Printed Framed Ready to hang(60''Wx40''H)
---
Create Amazon Business Account - save time and money on business purchases with competitive B2B prices and discounts