Philopappas Hill
Also called Filopappos / Filopappou Hill
Highest point in south Athens at 147 meters tall (482 feet)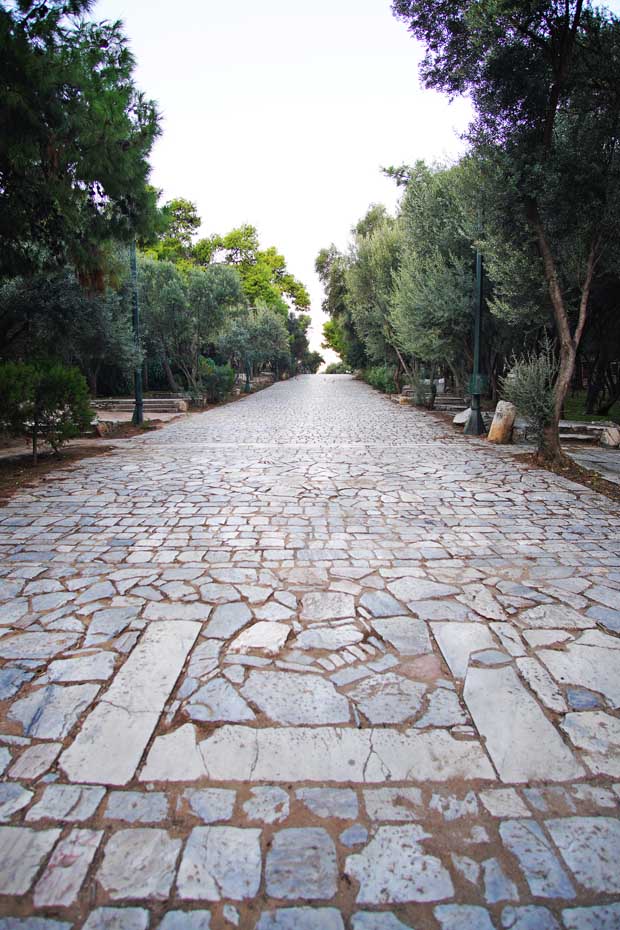 Main walk path
Southwest of the Acropolis, Filopappas Hill (location is also called "the Hill of the Muses" or sometimes Mouseion because a tomb of Musaeus, a poet and musician in ancient Attika, is supposed to have been situated on the hill.)
Philopappas Hill is where the Monument of Philopappos and his tomb is, built 114-116 AD in honor of a Roman consul in Athens, his full name being Gaius Julius Antiochus Epiphanes Philopappos (or sometimes Philopappus). He was of Syrian origin. The tomb has a statue of both Philopappas and his father Antiochus IV (a ruler of the Seleucid era Empire from 175 BC until his death in 164 BC. He is most famous for provoking the Maccabean revolt.)
The hill has many caves, including one legendary claimed to be the prison of Socrates before his death by hemlock.
The location has consistently been a military position during times of crisis because of of the hill's height and proximity to Piraeus and the important Piraeus roadway. This is also the location used by Francesco Morosini, the Venetian general in charge of the battery of cannon that blew the roof off the Parthenon in 1687 (Morosini also tried to carry off pieces from the Parthenon decorative work, only for his workmen's faulty methods to cause the pieces to crash to the ground and shatter).
Filopappou is a gathering place for kite flying on Lent.
Directly north of Filopappas is Pnyx Hill. Alongside Philoppapos Hill is also the Hill of the Nymphs.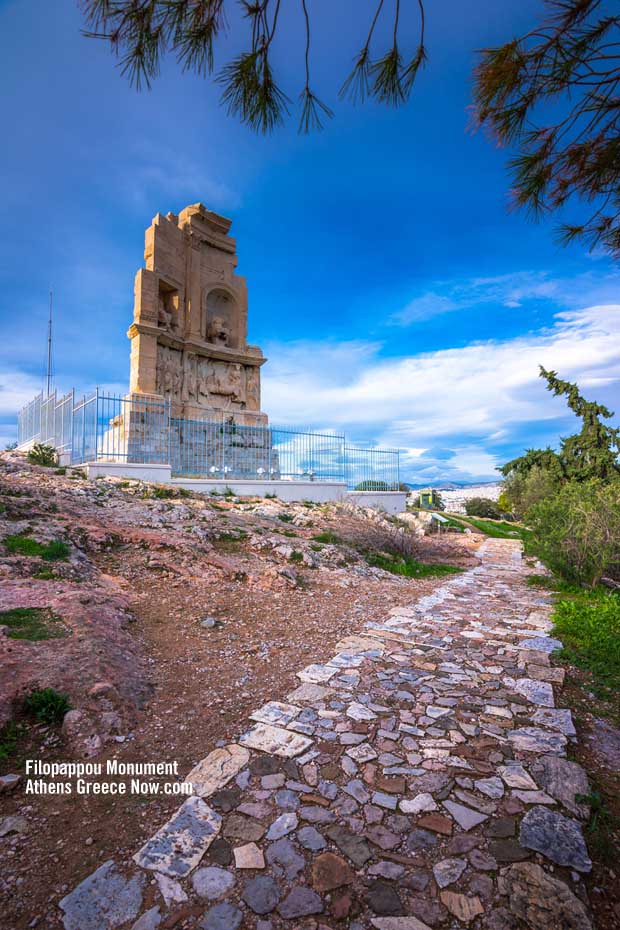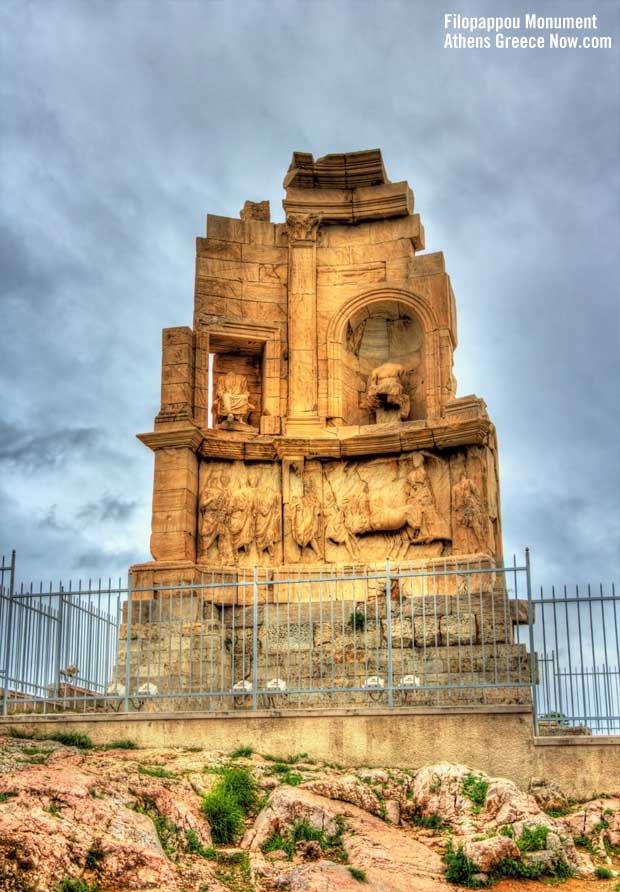 ---

---

---
---
---
The Acropolis in Athens Greece
The Acropolis - Parthenon and More
---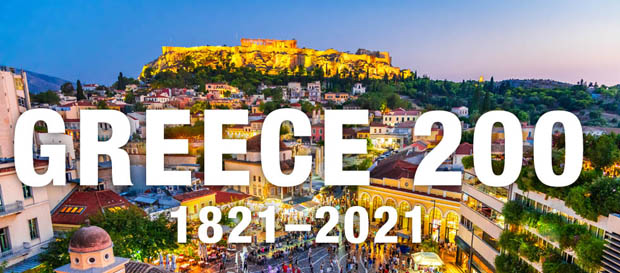 ---
Advertisement: I am an Amazon affiliate
Fodor's Essential Greece: with the Best Islands (Full-color Travel Guide)