Greece and the economic crisis 2017
NEWS ARCHIVE - Dec 8 - Dec 13
---
---
December 13, 2017
Chinese Investment in Greece and Sino-Greek Relations - Greek Reporter
"According to the IIER report, "the growing footprint of Chinese investors in Greece aims at the attainment of at least one significant goal – the construction of a cross-border transport corridor from the Mediterranean to Central Europe. This would then allow China to meet two more strategically important objectives: (i) the reduction of transportation cost; and (ii) improved access to and increased presence in the European market, but also to the south of the Mediterranean."
---
Transport in Greece to be Affected by Walkouts on December 14 - Greek Travel Pages
Stoppages coming: Public transport employees (the GSEE and ADEDY unions) in Athens on Thursday, December 14 will strike:
"Buses and trolleys will operate only 9am-9pm and the metro will operate from 9 am until 4pm."
Also, ferries: Pan-Hellenic Seamen's Federation (PNO) will strike. More details at the link.
---
More News:
Draft bill to allow marinas' management transfer to local bodies in Greece - Tornos News
Greece rolls over 3-month T-bills, yield drops - Reuters
Macedonia's Zaev set to warm up ties with Greece, Kosovo - LA Times
Netflix launches in Greece - rapidtvnews
Greek court backs Russian suspect's extradition - eKathimerini
New York stock exchange celebrates Greece - Customs Today
---
December 12, 2017
Greece: On the Road to Recovery? - BBC
Ed Butler begins this audio report on the economy with an on site survey of an Athens seafood market, with attendant background noises, and Butler contrasts the trouble of the recent past with the perceived improvements of the present, listing the variety of foods available.
A number of (English speaking) voices then provide brief statements and anecdotes about the economy. A particular voice (Paul Kazarian) describes how Athens of 2012 is being eclipsed by a better Athen's economy of 2017. But other (Greek) voices say that the economy is functioning as slowly for them as it ever has, and that the announcements of good improvements isn't necessarily being trusted.
An overview of the situation is provided by a long section featuring Christos Megalou, CEO of Piraeus Bank.
"After years of stalling, the government has agreed to international lenders' demands that the banks start selling off some of their repossessed homes. It is a highly sensitive issue in this country, where homes are often family heirlooms. We hear from Christos Megalou, CEO of Greece's largest private lender, Piraeus Bank."
---
Greece's alarm at EU plan to scrap migrant quota scheme - Times UK
"Greece has expressed alarm at plans by Brussels to scrap a scheme to reallocate refugees throughout EU member states, fearing that it could turn the country into a permanent repository for migrants."
---
Macedonia's Zaev set to warm up ties with Greece, Kosovo - Fox
"Zaev, in power since spring, has vowed to improve relations with Greece, which has opposed Macedonia's name since it declared it and won recognition by the United Nations after Yugoslavia's breakup in 1991."
---
Europe's Healing Starts and Ends With Greece - WSJ
"Greece's third bailout program is due to end in August 2018. Ireland, Portugal and Cyprus have all exited their bailouts; only Greece remains"
---
Tsipras struggling to contain in-party dismay over old and new measures - eKathimerini
"His meeting on Monday with SYRIZA lawmakers representing the Aegean islands is seen as yet another reflection of the sort of pressure he is coming under from within his own party."
---
More News:
Greece: 2nd climber dies on snowy slopes of Mt. Olympus - Washington Post
Christmas Bazaar for Greece's Strays Dec 9-10 in Athens - Keep Talking Greece
AKP MP proposes reconversion of Hagia Sophia into mosque after Trump's Jerusalem decision - Protothema
Tusk: Abolition of mandatory refugee quota - efsyn
---
December 11, 2017
Greece Is On The Mend - But There is More Still To Do - Forbes
"The quiet third review marks an important milestone. All parties are now looking forward to the fourth and final review in mid-2018, and a realistic prospect of exit from the bailout program. Two years ago, few would have thought this possible.

...But there is no doubt that Greece has taken one hell of a beating. In the last seven years its economy has shrunk by nearly a third. Although Greece is now growing, the years of depression have taken their toll. Even Athens, that great and proud city, looks distinctly run down: its apartment blocks are visibly crumbling, and every available surface is covered with graffiti. Outside Athens, living standards are distressingly low for a Western country."
---
Greece's Dimitris Vitsas: As the global threat evolves, so too must the defense industry - Defense News
"Our country is an open field for the development of entrepreneurial activities in all sectors of the economy, particularly in the defense industry. We have strong, indicative examples of successful cooperation in aeronautics, joint production of ammunition and so on.

The territory of Greece is the gateway to a large area within which the developing markets of the Balkans, Black Sea, Middle East and North Africa are located. Each investment in Greece has an efficiency multiplier that gives a significant dynamic."
---
---
December 10, 2017
Erdogan, on Landmark Visit to Greece, Sets Diplomacy Aside - NY Times
"Mr. Erdogan has been raising the issue of the Lausanne Treaty since last year's failed coup, calling it unfair, a public stance that is considered provocative not only toward Greece, but even in Turkey because it questions the very legitimacy of the republic that was established on the foundations of the treaty.

...In a speech last year at the presidential palace, he similarly criticized the treaty and those who negotiated it.

"They tried to sell us Lausanne, as a victory," he said at that time. "Look now to the Greek islands. We gave away these very near islands. Is it a victory? Those places were ours. Why? Those seated at the table were not up to challenge. Because they could not deliver, now we are having problems."
---
Christine Lagarde: Need to restructure Greek debt - AMNA GR
"Debt restructuring is needed so that the future of the Greek economy can be sustainable," said the head of the International Monetary Fund, Christine Lagarde, in the Italian newspaper Il Sole 24 Ore.
---
More News:
Burning plastic, adult nappies and a mental-health crisis: Camps on Greece's Aegean islands at breaking point - UK Telegraph
1 man dies, another injured climbing Greece's Mount Olympus - Fox News
New light cast on tanker Agia Zoni II sinking - eKathimerini
---
December 9, 2017
Ankara's expansionist agenda - eKathimerini
"...Erdogan appears to be adamant about adhering to his neo-Ottoman agenda coupled with a quasi-deterministic expansionist vision. In a televised interview on Skai, Erdogan referred to common characteristics that derive from geographical proximity (which must be said also have a cultural dimension), more or less sketching Greece out as an area that will inevitably fall under the influence of its far bigger neighbor."
---
No Turkish President Had Gone to Greece in 65 Years. So Why Now?
This NY Times article has a nice historical overview of 20th century Greek-Turkey relations (and clashes). The piece quotes various voices guessing as to why Erdogan has made the trip into Greece at this time, with opinions suggesting the primary motive is to search for a good international photo-op, which seems ridiculous in the context of the issues involved.
"No president before him had the power to drive foreign policy, none of them," Fadi Hakura, the manager of the Turkey project at Chatham House, a think tank based in London, said in a telephone interview.

The significance of Mr. Erdogan's visit also lies in its timing: He reached out to a historically antagonistic neighbor at a moment when he finds himself and Turkey isolated abroad."
Later in the piece the Times asks "Does this visit matter?" and it's a silly way of trying to come to grips with the trip. No matter how the motivations are defined, Greek-Turkey relations impacts everyone in the Eastern Mediterranean directly. Beyond the obvious geography, there is that Greek and Turkey act as coefficients for refugee migration into Europe. Even more particular is that both Erdogan and Tsipras have their own politcal situations to consider, with Erdogan having harnassed more power into the Turkish presidency than was previously possible since maybe the days of Ataturk, and with Tsipras there is the pressing matter of the 2018 election cycle on the horizon.
---
---
December 8, 2017
Peacemaker? Erdogan's historic visit to Greece - France 24
Online video report - includes a brief documentary-style segement about Greek and Turkish issues and recent history, and then a long three-way debate about Erdogan's visit, Tsipra's response, and the ongoing issues (many portions of the discussion turn into arguments between Yiannis Baboulias and Harun Armagan).
Guests in the video who debate the Turkish/Greek issues: Yiannis Baboulias (Freelance journalist), Harun Armagan (Turkey's Justice and Development Party - AKP, and Borzou Daragahi (Middle East Correspondent Buzzfeed News).
"Even when Recep Tayyip Erdogan is supposed to be burying the hatchet, the Turkish president still somehow manages to take on all comers. He kicked off an historic two-day visit to Greece by chastising his hosts over border lines drawn up a century ago and the slights suffered by ethnic Turks in border islands."
---
R. Erdogan at Komotini: It is not possible to put the Greek flag aside - AMNA
"At his last station in Komotini, Mr Erdogan said that any ethnic origins in Turkey, all together, constitute this one people. The same applies to Greece. Whatever ethnic origins, if any, are one and the same people. He also noted that, as Turkey is one with its 780,000 square kilometers, this is true for Greece."
---
Shariah Law Puts Greece at Odds with European Court—and With Turkey - WSJ
"Athens's move to mute law's impact on Muslim minority, spurred by human-rights concerns, draws Turkish president's ire..."
---
After stinging Athens, Turkey's Erdogan woos crowds in northern Greece - Reuters
"Erdogan visited the Muslim community in Komotini, a town in northern Greece which once belonged to the Ottoman Empire. A day earlier, he riled his Greek hosts by suggesting the 130,000 Muslims in the region were discriminated against by Athens."
---
On historic trip, Turkey's Erdogan meets Muslims in Greece - ABC News
"Erdogan earlier rattled his hosts in Athens by saying the 1923 treaty that set the borders of modern Turkey and outlined the status of minorities — the Muslim minority in Greece and the Greek minority in Turkey — should be "updated." The two sides went on to verbally spar in live televised appearances over several issues."
---
More News:
Greek high court to rule on Russian bitcoin suspect Dec 13 - Washington Post
Erdogan takes Greece to task over borders and Muslims on historic visit - UK Times
The Armaments Committee lifts decision on missiles to S. Arabia - Naftemporiki
Erdogan: We have 4 Members in the Greek Parliament, they can do a lot - liberal.gr
---
You will see Amazon links on this web site because I am an Amazon affiliate. I earn from qualifying purchases.
---
International Real Estate
Buying Real Estate Overseas For Cash Flow (And A Better Life): Get Started With As Little As $50,000
Published by Wiley, 1st edition August 11, 2020, 240 pages
---
Try Prime Discounted Monthly Offering
---
Greece: Biography of a Modern Nation - AMAZON - Published March 2020 - 600 Pages
---
NEWS ARCHIVE - December 2017
---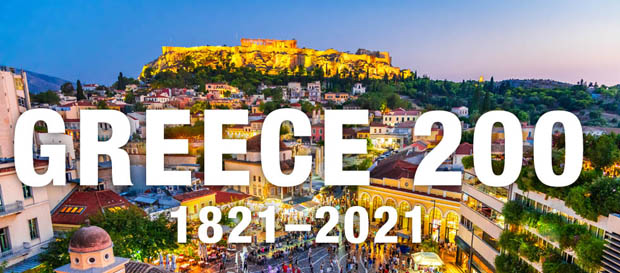 ---
You will see Amazon links on this web site because I am an Amazon affiliate. I earn from qualifying purchases.
Fodor's Essential Greece: with the Best Islands (Full-color Travel Guide)
---

---