Greece and the economic crisis 2017
NEWS ARCHIVE - Nov 27 - Nov 30
---
---
November 30, 2017
Pressure on Greece to scrap arms deal with Saudi Arabia - UK Guardian
Interesting, no mention of Iran in this piece. It has been reported that the Islamic Revolutionary Guard are supplying the rebel side in the Yemen warfare. The Yemen government of President Abd-Rabbu Mansour Hadi is backed by Saudi Arabia.
"As cracks appeared in the leftist-led coalition over the €66m weapons agreement with the kingdom, the administration's spokesman said Athens would apply the law "by the letter" if EU sanctions were announced."
More Coverage:
The European Parliament is debating, rumors continue - efsyn.gr
---
Earlier lowering of tax-free threshold to be decided in May - eKathimerini
"The lowering of the threshold is intended to broaden the tax base and generate extra revenue equivalent to 1 percent of gross domestic product, or roughly 1.8 billion euros."
---
More News:
Greece moves asylum-seekers from Lesbos to mainland - Reuters
Greek FM Kotzias concludes his tour in India - Protothema
Koniordou: No overturn of terms, investment in Elliniko not hindered - Naftemporiki
---
Acropolis Blue Hour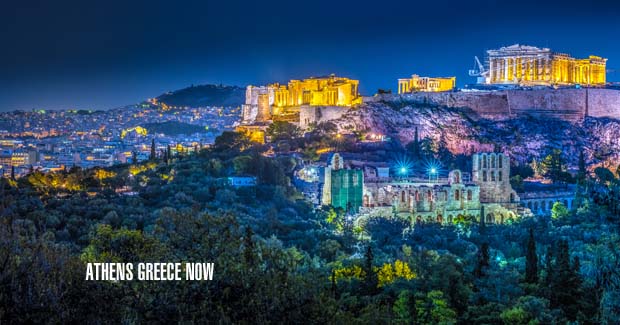 ---
---
November 29, 2017
Take up in Greek bond swap offer hits 86 percent, initial results show - Reuters
"Greece has successfully completed a 30 billion euro (£26.51 billion) voluntary bond swap aimed at boosting the liquidity of thinly traded government paper issued after its debt restructuring, preliminary results showed on Wednesday."
---
Greece debuts e-foreclosures as EU-IMF auditors return - MSN
"Greek banks are burdened by around 100 billion euros ($119 billion) in non-performing loan exposures -- about half of overall lending -- and the issue has repeatedly been highlighted by the European Central Bank. Efforts to clear the books in recent months have been disrupted by leftist protests at court houses that forced notaries to repeatedly go on strike, and to then take the process online."
---
Athens brings its dispute with pharma industry to the EU Council - Protothema
"In a letter to the Estonian Presidency, the Greek health ministry noted that it was "well-known that the market in the drug sector causes problems in several member states".

Referring to the ROCHE case, Athens insists that the rest of EU member states should be informed of what happened and coordinate their actions."
---
More News:
4 die as car crammed with migrants dives off cliff in Greece - ABC News
Taxes and red tape hurt hotel investments - eKathimerini
EU arms embargo against S. Arabia in questions at the European Parliament - GR Liberal
The little-known story of the Liberty ships and the miracle of Greek shipping - eKathimerini
---
November 28, 2017
Greece arrests nine suspected Turkish extremists - France 24
"The eight men and one woman were arrested following raids on three apartments near the centre of the Greek capital, according to a police source."
---
ESM Regling says Greece could use "unused funds to repay loans to other creditors" - KTG
"The head of the euro zone's European Stability Mechanism (ESM) bailout fund told German economic newspaper Handelsblatt that Greece was making good progress with its reform drive. Klaus Regling added that "unused funds could be used to repay loans to other creditors."
---
More News:
Migrant Surge Hits Greece - Wall Street Journal
Skibbe to coach Greece for another 2 years - Yahoo News
Growing Cruise Tourism Testing Santorini's Limits - Greece Is
Greeks condemn controversial German airport checks - DW.com
USS San Diego Arrives In Souda Bay, Greece - Navy Military
---
November 27, 2017
Greece turns corner following debt crisis - Fox News
"But with debt still 180 percent of GDP, there is a long way to go. Unemployment is down, but still one in five are out a job. Nearly half of young people are unemployed. And there has been significant brain drain."
---
Berlin declines comment on possible other uses for unused loans to Greece - Reuters
"...the euro zone bailout fund's head suggested left-over credit could be allocated to other purposes."
---
Greece Faces an Energy Crisis - Noinvite
"This year, the water in the Greek dams is estimated to be a record low, with experts fearing that if electricity consumption increases this winter, as last year, it will not be compensated by hydroelectric power plants. At a power forum in Athens, the energy operator chief Nikos Bulaxis warned that similar problems with water scarcity currently exist in the neighboring countries and that, if necessary, their hopes of supplying electricity are low."
---
Greece's Beleaguered Port City - Longreads
"...Golden Dawn attracts nearly one in three votes in Aspropyrgos. Kostas heartily supports them; so does almost every other Pontic Greek I meet. Many approve of Golden Dawn's willingness to put the Roma in their place, often through brute force. But even more attractive to Pontic Greeks is Golden Dawn's veneration of their distinctive identity. By resisting assimilation and maintaining their traditions for thousands of years, the Pontic Greeks affirm Golden Dawn's central tenet: that the Greeks are exceptional people. They preserve the connection to the era of Hellenic supremacy."
---
German Ministry: For the time being, the evaluation is important - Naftemporiki
"In Greece, the third evaluation of the program is currently underway and the institutions will inform the next Eurogroup meeting on 4 December on the situation. On what will be the continuation, the successful completion of the current evaluation of the program is at the moment and I do not want to anticipate the next Eurogroup meeting, "said the ministry spokesman, Daniel Feling.
---
It is time to end the "convenient" tolerance of sharia in Thrace - Efsyn
"Alexis Tsipras announced from Thrace the forthcoming legislative measures for the abolition of the compulsory application of sharia: provided that all interested parties agree then there is an optional mufti's jurisdiction, also a presumption of jurisdiction in civil courts, and a framework of procedural rules for exercising the rights in the determination of inheritance within the civil code..."
---
More News
Amnesty International urges Greece to scrap Saudi arms sale - Yahoo
Deadly flash floods in Greece a 'biblical disaster' - Sky News
Young refugee boy trampled to death on boat heading for Greece - Euro News
---
You will see Amazon links on this web site because I am an Amazon affiliate. I earn from qualifying purchases.
---
International Real Estate
Buying Real Estate Overseas For Cash Flow (And A Better Life): Get Started With As Little As $50,000
Published by Wiley, 1st edition August 11, 2020, 240 pages
---
Try Prime Discounted Monthly Offering
---
Greece: Biography of a Modern Nation - AMAZON - Published March 2020 - 600 Pages
---
NEWS ARCHIVE - November 2017
---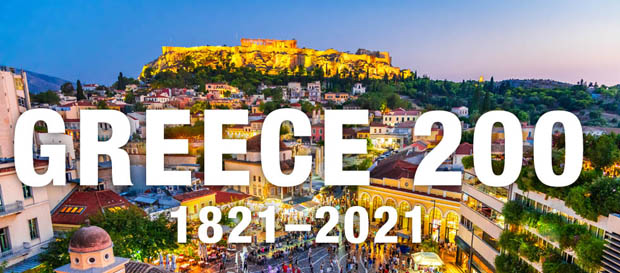 ---
You will see Amazon links on this web site because I am an Amazon affiliate. I earn from qualifying purchases.
Fodor's Essential Greece: with the Best Islands (Full-color Travel Guide)
---

---