Greece and the economic crisis 2017
NEWS ARCHIVE - June 22 - June 30
---
---
June 30, 2017
Greece's Public Power Corp. sees 2017 core profit around 700 mln euros - Reuters
"...Greece's dominant power utility, sees core profit of around 700 million euros ($799 million) this year, down from about 1 billion euros in 2016, its chairman said on Friday.

The drop in earnings before interest, tax, depreciation and amortisation (EBITDA) this year is driven by the spin-off of the company's power grid operator this month, Manolis Panagiotakis told a parliamentary committee."
---
Greece hits the road to attract UK P&I firms - Tradewinds
"Greece's shipping minister met with the International Group of P&I Clubs in London as part of his efforts to lure UK-based firms.

Panagiotis Kouroublis, shipping minister of Greece, outlined his plan to bolster the maritime cluster of Piraeus to International Group chairman Hugo Wynn-Williams and other P&I executives."
---
Greece in the claws of heat wave with temperatures up to 44° C in the shadow - Keep Talking Greece
"Areas most affected by the heat wave are: central Macedonia, Sterea and Attica, Euboea, East and Central Peloponnese, West Crete and the islands of the South Dodecanese.

The heat wave comes from Tunesia and Algeria. The hot aerial masses are expected to reach central and eastern Mediterranean Sea, south-east Europe, parts of the Middle East and even parts of the Ukraine."
Related Coverage:
Air-conditioned spaces for the public Athens Area - Attika Municipal Web Site
---
Juncker: EU to discuss more migrant help for Greece and Italy - eKathimerini
"...He recalled that he had described both countries as "heroic" and said he had discussed the issue on Thursday at a meeting in Berlin with Italian Prime Minister Paolo Gentiloni and leaders of other big EU states which are members of the global G20.

"I said Italy and Greece ... cannot be left alone in this refugee crises,' Juncker told reporters in Tallinn, where he was meeting the Estonian government as it takes on the six-month presidency of European Union ministerial councils."
---
June 29, 2017
Greece plotting return to markets with or without ECB - Washington Post
"Tsakalotos said the government is mindful of not tapping markets "too early" and that investors know it's not going to be a one-off.

"But when we do go, we want to ensure that the markets know that it's part of a strategy of going two, three, four times so they understand not the details but the process," he said."
---
Greece Bans Clashing Police Unions and Anarchists - Breitbart.com
"Hoping to defuse a highly explosive mix in central Athens, Greek authorities have banned separate gatherings planned by police unionists and anarchists — both ostensibly themed against violence.

The issue arose when the Poasy police union called an open public meeting for Thursday evening in an anarchist stronghold to discuss anarchist attacks on police."
---
PPC braced for rise in power demand amid heat wave - eKathimerini
"Demand for power has risen because of the high temperatures and according to our estimates, today it will exceed 10,000 megawatts, from a norm of 5,000 megawatts," Adamidis said. "We experienced similar conditions with high temperatures in 2008 and 2009, when peak demand reached 11,000 megawatts."
---
Tsipras pledges to hire over 2,500 new employees - Protothema
"The PM's office issued a statement which did not specify the exact timetable of when the new positions would open up. Mr. Tsipras vowed to also implement a points system based on the Interior Minister, Panos Skourletis's amendment. He also pledged that the government was in favour of keeping refuse collection in the hands of local governments and not to hand it over to private interests."
---
June 28, 2017
Greece 'on target' to tap bond markets by the end of year - Fox Business
"Greece is entering the final year of the program with a real opportunity to regain market access and actually end the program on schedule in August next year," Declan Costello, the EU Commission's Greek mission chief, said at a conference at a luxury seaside resort near Athens.

...The return to market will be a key moment for Greece which has relied on bailout money for the past seven years. In return, successive governments have had to enact big spending cuts and tax rises, a combination that contributed to a deep recession and a surge in poverty and unemployment."
---
'Patience is running out': pressure on Turkey and Greece as Cyprus talks open - UK Guardian
"...Piling the pressure on Nicos Anastasiades and Mustafa Akıncı, the island's Greek and Turkish leaders respectively, to come back with a solution, citizens from Cyprus' rich ethnic mosaic – including Maronites, Armenians and diaspora Cypriots – have been forming human chains across the UN-patrolled buffer zone that bisects Nicosia, symbolically uniting the island when politicians have failed to do so.

Speaking from the divide, Esra Aygin, a Turkish Cypriot, told the Guardian: "These two men were elected on promises to unite the island. For two years they have been talking. They've made unprecedented progress, unmatched in so many ways, and they know what a solution will look like. Now they have to take the last steps and seal the deal."
---
Greece needs to step up privatisations - in-cyprus.com
"Greece aims to raise 4.4 billion euros from the programme in 2017-18. Big tickets for this year include the sale of a 66 percent stake in the country's natural gas grid DESFA and a 67 percent stake in its second biggest port Thessaloniki.

The country's privatisation agency is also seeking consultants on utilising the state shares in seven major companies, including power utility Public Power Corp., Athens International Airport and telecoms operator OTE..."
---
US Ambassador Pyatt promotes Greece to American investors at DC event - Tornos
"A Greek delegation headed by the country's Minister of Economy and Development Dimitris Papadimitriou along with the American Hellenic Chamber of Commerce and the Athens Stock Exchange was joined by the US Ambassador to Greece Geoffrey R. Pyatt on a visit to Washington DC as part of the 6th Greek Investment Road Show event."
---
June 27, 2017
Moody's affirms credit ratings of Greece's four systemic banks - Naftemporiki
"Moody's on Monday affirmed the credit ratings of Greece's four systemic banks, retaining the Caa3 deposit rating but upgrading the baseline credit assessment (BCA) to caa2 from caa3.

...These rating actions follow the successful completion of Greece's second review for its support programme, which also triggered an upgrade of Greece's government bond rating to Caa2 (positive) from Caa3 (stable). The higher BCAs primarily reflect the improved operating environment in Greece, which has resulted in Moody's raising the country's Macro Profile to 'Very Weak+' from 'Very Weak', as well as improvements in banks' funding profile, lower funding costs, the return to marginal core profitability and the likely continuation of this trend in 2017-18."
---
The garbage war must end - To Vima
"For more than three decades garbage war is being repeated on regular basis, sanitation workers ask to be permanently hired, many of them are hired but immediately succeed to be placed to a more convenient position, creating again a lack of personnel in sanitation services.

Greek government is now facing the consequences of its generous promises before the elections. It must find a solution. Garbage must be collected without further delay.

Unfortunately there is no magic solution. Unionists should understand that acting in an extreme way doesn't help and Greek government should realise that public health and cities' normality come first."
---
Bishop imposes restraint at weddings, baptisms - eKathimerini
"The metropolitan bishop of Fthiotida has caused a stir after banning wedding and baptism decorations both inside and outside the region's churches earlier this month. According to Bishop Nikolaos, extravagant decorations created by wedding planners trying to satisfy their clients' vanity expose the Church of Greece to negative comments. "We see illuminated potted plants bedecked with ribbon and tulle, arches of fake flowers, children's inflatable toys, figures from fairy tales and much more making up the decor of certain ceremonies and this is not only very costly, but is also provocative at such a time of economic constraint and a blatant sign of disrespect," said the cleric."
---
Greece: A Drug-Smuggling Case With Global Implications - Zerohedge
"According to Triantafyllopoulos, who has been covering the case from the outset and has interviewed Yiannousakis extensively, Yiannousakis fears that the information he is willing to reveal puts him at risk. He has appealed for American protection for him and his family, so that he can speak freely about all aspects of the case.

Yiannousakis' apprehension is well-founded. Since the smuggling case emerged, several witnesses were murdered or have died of "unknown causes". In addition, the judge presiding over the trial received a bomb in a package sent to his home. The explosive, which was filled with razor blades and screws and placed inside a hollowed-out book, was detonated by bomb squad agents before it had a chance to kill its recipient -- a day after the prosecutor recommended life sentences for the five main suspects."
---
Record number of tourists expected in Greece for 2017, but competition remains fierce - Neoskosmos
"Just a few days ago, the Greek National Tourism Organization announced that a record-breaking 30 million international visitors are expected in Greece for 2017, two million more than last year. As reported earlier in the year by the World Tourism Organization, in the last two years Greece's touristic growth has nearly doubled the global average of 3.9 per cent; creating jobs, supporting existing employment, and offering a vital transfusion in the country's ailing GDP."
---
June 26, 2017
Garbage piles mount in capital as heatwave looms - Fox News
"...Striking workers scuffled with riot police in central Athens outside the stuttered entrance of the Interior Ministry building, where a union delegation presented its demands.

Nikos Trikas, leader of the municipal workers' union, said the strike would continue at least until Thursday, with more protests planned on that day.

"The government rejected our demands in three minutes. They have taken their decisions and will allow private contractors to participate in garbage collection," Trikas told the AP, surrounded by dozens of striking workers wearing orange caps to shield themselves from the sun...

...Government officials accused the union representatives of abruptly ending the talks."
---
Mercury in the "red" for the coming days - Naftemporiki
Looming temps for Greek mainland:
Up to 43 degrees celcius [109.4 farenheit] the temperature Friday and Saturday

On Wednesday, June 28, 2017 the 39 celcius [102.2 farenheit]

On Thursday, June 29, 2017 the 40-41 celcius [105.8 farenheit]

On Friday, June 30, 2017 and Saturday, July 1, 2017 42 and possibly the 43 celcius [109.4 farenheit]

On Sunday, July 2 in the western 37-39 and the other 40-42 celcius [98.6 - 102.2 farenheit]
Related Coverage:
Air-conditioned spaces for the public Athens Area - Attika Municipal Web Site
---
Greece needs to pay €1.6bn in order to receive €800mn from bailout tranche - Keep Taljking Greece
"Greece will need to pay 1.6billion euro from its own pockets in order to be able to receive 800 million euros from the bailout trance. The Pending 8.5-billion-euro loan tranche approved by the Eurogroup on June 15, will be disbursed in two installments, European Stability Mechanism (ESM) Managing Director Klaus Regling announced on Thursday.

The statement, carried in the ESM's newsletter, confirmed that 7.7 billion euros will be allocated to Greece in early July, ahead of the expiring maturity of previous bailout loans the same month. The remaining 800 million euros will be disbursed after the summer, he said, under the condition that the Greek state match the second installment with its own money in order to cover arrears to the private sector..."
---
The ghostly loneliness of Greece's roadside shrines - theweek
"Greece has the sixth-highest automobile fatality rate in the European Union. In 2016, 804 people died in car crashes, and more than 13,000 were injured, according to The Associated Press.

Greece's geography is partially to blame. Mountains cover some 80 percent of the Hellenic mainland, and its infrastructure is accordingly unfriendly: Highways snake up and around steep terrain, often without any guard rails, and in the most rural parts of the country, tight stretches of one-lane roads often encourage risky passing behavior."
---
June 24, 2017
Prime Real Estate On Fire Sale -- In Greece - Forbes
"Since 2009, real estate prices have gone south, with no end in sight. The Greek Home Price Index has dropped from 100 in 2009 to 59.6 in 2017. A popular asset has turned into liability even in the hottest property areas of the country. "The real estate market has been following a bad Greek economy," says Athens based attorney, Kiriaki Perou.

But these bargains may not last for long time, for a number of reasons. First, the Greek economy shows signs of stabilizing, with GDP growing at 0.4 percent annual rate in the second quarter of 2017. Second, a strong demand for short-term vacation rentals to be listed in RBNB, Booking, Housli and the likes.

Third, as Athens Exchange begins to show signs of life, being among the best performers so far this year, foreign investors have been stepping in. Like Minneapolis-based Varde Partners, which invested $65 million in Greek shopping malls."
---
This refugee squat represents the best and worst of humanity - UK Guardian
"...Though the hotel had been closed since 2010, its owner, heiress Aliki Papachela, spent the last year attempting to evict the refugees – even going so far as to sue the Greek Chief of Police for "dereliction of duty" because he had not shut down the squat.

Her efforts finally has delivered results. On 17 May, the Athens prosecutor's office ordered three refugee squats evicted – City Plaza among them. The squats only learned about the orders weeks later, when articles ran in the Greek press.

...Refugee squats are fighting back. Since the threat, they have launched petitions and called for a citywide demonstration on 23 June. Solidarity protests sprung up around Europe – many involving refugees who once called City Plaza home."
---
June 23, 2017
Moody's upgrades Greece's sovereign bond rating to Caa2 and changes the outlook to positive - Moodys
"...The key drivers for today's rating action are as follows:

1. Successful conclusion of the second review under Greece's adjustment programme and release of a tranche of €8.5 billion in the coming days. Beyond the near-term impact of allowing Greece to repay upcoming maturities, we consider the conclusion of the review to be a positive signal regarding the future path of the programme, as it required the Greek government to legislate a number of important reform measures.

2. Improved fiscal prospects on the back of 2016 fiscal outperformance, expected to lead soon to a reversal in the country's public debt ratio trend. The government posted a 2016 primary surplus of over 4% of GDP versus a target of 0.5% of GDP. Moody's expects the public debt ratio to stabilize this year at 179% of GDP, and to decline from 2018 onwards, on the back of continued substantial primary surpluses.

3. Tentative signs of the economy stabilizing. While it is too early to conclude that economic growth will be sustained, Moody's expects to see growth this year and next, after three years of stagnation and a cumulative loss in output of more than 27% since the onset of Greece's crisis. "
---
The Smallest School in the EU Is in Greece With Only One Student - Greekreporter
"Arkoi has a surface of only 6.7 square kilometers, It is located east of Patmos. In June, the island's only student just finished second grade. Now the 8-year-old Christos can enjoy his long summer vacation.

School teacher Silia Dimitrakopoulou, spoke to the radio station of the Athens-Macedonia News Agency 104.9 FM, saying that Agency: "I have not worked in such a small school. This year I had just one student, little Christos, now going to third grade," she said."
---
President Pavlopoulos: Bulgaria and Greece are a model of good neighbours - Tornos news
"Greek President Prokopios Pavlopoulos pointed out in a meeting with Bulgarian President Rumen Radev on Friday that it is impossible not to respect monuments, such as Hagia Sophia, and believe that your European perspective is open.Referring to the European perspective of the Balkan countries, the President of the Republic stressed:

"We are in favour of the integration of our neighbours in NATO and the EU. We are in favour of the European perspective of our neighbours in the Balkans, but this prospect has certain prerequisites that nobody can ignore."In particular, he said: Firstly, to respect the International Law. Secondly, respect to the European acquis. And fully respect the history and the European culture."
---
June 22, 2017
ECB lowers emergency funding cap for Greek banks to 43.6 bln euros - eKathimerini
"The European Central Bank lowered the cap on emergency liquidity assistance (ELA) Greek banks draw from the domestic central bank by 600 million euros to 43.6 billion euros ($48.68 billion), the Bank of Greece said on Thursday.

The move reflected liquidity conditions, taking into account private sector deposit flows, it said. The ELA ceiling is valid up to July 5."
---
Greece has been robbed by IMF and eurozone's failure to agree - marketwatch.com
"...Guided mainly by a cash-flow analysis, European authorities argue that low interest rates and long maturities have made the nation's debt sustainable.

...Having compromised, the IMF should now stick to its guns and refuse to make its arrangement for Greece operational until it is satisfied on both debt relief and technical assumptions. And, rather than declare victory, as they were inclined to do in a mid-June statement by eurozone finance ministers, European officials should treat this compromise as the next step in softening its increasingly untenable stance on Greek debt.

In the meantime, both sides would be well advised to undertake a careful analysis of previous experiences with programs that were approved in principle, rather than becoming immediately operational."
---
An IMF Bridge to Somewhere for Greece? - project-syndicate
"For those of us who have been following the Greek economic tragedy for many years, much of the European view continues to defy economic logic – and for a simple reason: European politicians worry about the domestic political consequences of granting Greece debt relief, especially ahead of Germany's federal election in September. Offering debt relief, it is feared, could undermine the credibility of governing parties and provide a boost to extremist movements."
---
The ECB holds the "keys" of joining the QE - efsyn.gr
"In an interview in Der Spiegel, a member of the ECB Executive Board Peter Praet said that the European Central Bank will move to its own sustainability assessment of Greek debt [this could] open the way for QE.

Before any change of bond purchasing plan, "we must do our own analysis of the sustainability of Greek debt," he said, adding: "I will not rely on others to it. Whether the European Stability Mechanism or the European Commission, each has its own perspective. But when it comes to the bond market, should we look. " Asked whether this wording means "no", the Praet said: "This means that we must look at us."
---
Greece among world's top-5 luxury holiday destinations for Americans and Britons - tornosnewsj
"For first-time visitors, I recommend a 10-day Greek vacation, starting with two days in Athens to visit the Acropolis museum and take a city orientation tour. Then take a day trip to Cape Sounion before you fly to Santorini for a 5-night stay in Oia where you can scuba dive on a private catamaran tour and see incredible sunsets. In 2.5 hours, a high-speed ferry will bring you to Mykonos. Stay at a luxury resort by its beautiful beaches and enjoy the family-friendly, local atmosphere and local cuisine." – Konstantinos Bastas, Protravel (New York, NY)
---
Greece gets enough to avoid another bailout trauma - FumbleBoard
"The accord, reached by euro-area finance ministers in Luxembourg on Thursday, will cap Greece's gross financing needs at 15 percent of gross domestic product for the medium term and at 20 percent thereafter, while extending maturities and deferring the interest payments on some bailout loans by as much as 15 years. In addition, the International Monetary Fund said it may be willing to provide some financial assistance to Greece if it thinks the debt relief measures will make the country's overall debt mountain sustainable. The yield on 2-year debt fell by 21 basis points to 4.77 percent at 12.33 p.m.in Athens. But with most of the debt-relief measures still left to be "calibrated" next year, Greece may not be able to rely exclusively on markets for debt refinancing when its latest bailout expires in 2018, especially if its economic recovery remains subdued."
---
---
NEWS ARCHIVE - June 2017
---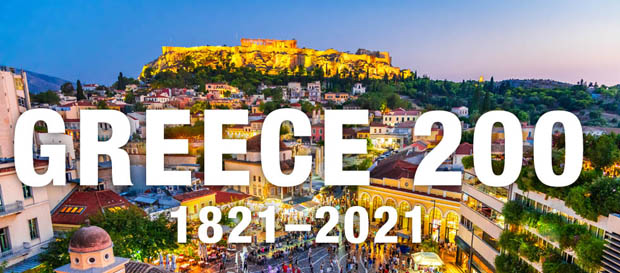 ---
You will see Amazon links on this web site because I am an Amazon affiliate. I earn from qualifying purchases.
Fodor's Essential Greece: with the Best Islands (Full-color Travel Guide)
---

---