June 24, 2011
Summary of New Fiscal Plan - Called "The Midterm" or "Troika Plan"
This plan agreement between Greece and the eurozone/IMF and was voted through the Greek Parliament on June 29, 2011.
A revision of the existing "5-year fiscal plan' has been agreed to by Greece and the EU/IMF/eurozone 'troika' to manage the ongoing Greek debt crisis and to avoid default.
The plan has to be approved, and is expected to go to a vote in the Greek parliament next week. To help 'sell' the deal to the roiling Greek street and political scene (which just weathered a confidence vote over Papandreou's leadership) the 'troika' plan contains an additional €15 billion euro loan for support of growth and jobs, plus options for negotiating a new/revised deal later.
The original May 2011 deal contained 14.32 billion euros of spending cuts, €490 million euros more than what is going to be given the the Greek parliament.
The 'new' version also has a total of €14.09 billion of tax measures, which is €649 million more than in the May version.
Some of the highlights of the new austerity package are:
The new deal amounts to €78 billion euros, the money coming from a combination of eurozone countries and private lenders.
The plan is intended to patch up Greek shortfalls through 2014. A first payment of €12 billion euros would be delivered to Greece in mid-July, 2011.
The plan is a revised version of the May 2011 proposal. The new plan contains an additional €155 million euros
The fiscal measures call for a tax increase of €2.32 billion in 2011. The plan requires €3.38 billion in 2012, €152 million in 2013, and €699 million in 2014. Inside theses numbers is a so-called "solidarity levy" of €1.38 billion that are charges of 1 to 5 percent of individual Greek incomes.
The 'tax free' income level in Greece will drop from €12,000 to €8,000.
Property taxes will be increased.
Unauthorized buildings (endemic in Greece) will be processed to legitimacy, along with the application of the appropriate fees.
The VAT tax at restaurants and bars will go from 13% to 23%.
'Luxury levys' on yachts, swimming pools, automobiles will be introduced.
A list of existing tax exemptions will be nullified.
Public sector salary costs:

Temporary contracts will be phased out
Major hiring reduction, i.e., only 1 in 10retiring workers will be replaced in 2011, and 1 in 5 in coming years under the plan
Wage reductions of €770 million in 2011, €600 million in 2012, €448 million in 2013, and €700 million in 2015

Entitlement reductions through means testing:

€1.09 billion in 201
€1.28 billion in 2012
€1.03 billion in 2013
€1.01 billion in 2014
€700 million in 2015.

Increased contribution fees on entitlements (i.e., 'social benefits'):

€629 million euros in 2011
€259 million in 2012
€714 million in 2013
€1.14 billion in 2014
€504 million in 2015
additional savings through rooting out fraud and fee evasion

Losing or merging public entities / subsidies

€490 million in 2011
€700 million euros spread out over 2012-2015

Stopping tax evasion

€878 million in 2013,
€975 million in 2014
€1.15 billion in 2015

Reduction in public investment spending:

€850 million 2011 (an increase of €150 million over the original May 2011 plan)

Reduction in military spending:

€200 million in 2012,
€333 million spread out over 2013-2015

Health Care Cuts mainly through opening up cost competitions through of regulated drugs

€310 million in 2011
€1.81 billion spread out over 2012-2015
Major privatization effort meant to realize €50 billion by 2015
2011 projected sale items: OPAP betting monopoly, Hellenic Postbank, Piraeus Port operators, Thessaloniki Port operations and Thessaloniki Water
2012 - 2015: Selling portions of Athens Water, Hellenic Petroleum, PPC electric utility, ATE Bank, various airports, motorway concessions, land and mining rights
2013-2015: €7 billion to be reaised
More about the Troika in Greece:
The June 2011 Troika Loan Plan
"Midterm" Troika plan passes Greek Parliament - June 2011
Troika primary requirement: Reduce the size of the Greek state - Sept 2011
Questions about Troika Powers in Greece - June 2011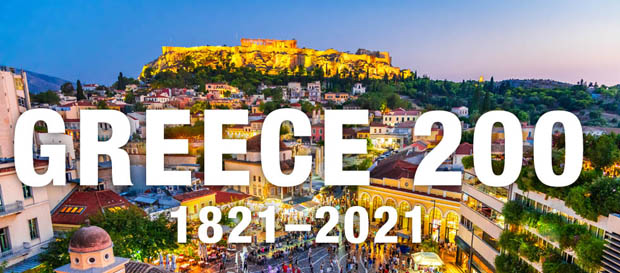 ---
You will see Amazon links on this web site because I am an Amazon affiliate. I earn from qualifying purchases.
Fodor's Essential Greece: with the Best Islands (Full-color Travel Guide)
---

---