Corinth Canal, Greece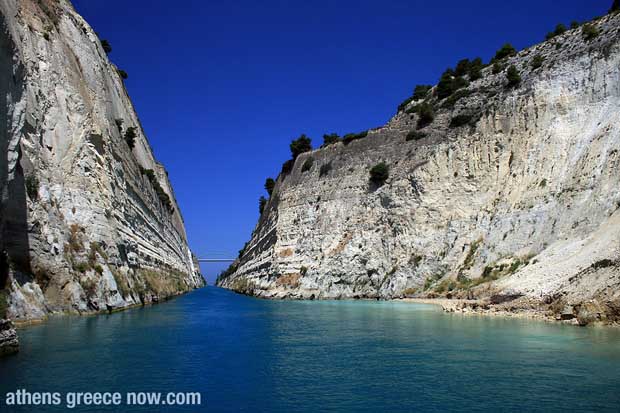 ---
Corinth Canal, Greece
The Corinth Canal separates the Peloponnese from mainland Greece and provides a connection between the the Gulf of Corinth with the Saronic Gulf. The canal cuts through the narrow Isthmus of Corinth, is 6.3 kilometres (3.9 miles) in length. The canal was built between 1881 and 1893.
It is approximately 132 KM away (82 miles) from the famous Antirio Bridge which crosses the Gulf of Corinth in the East.
---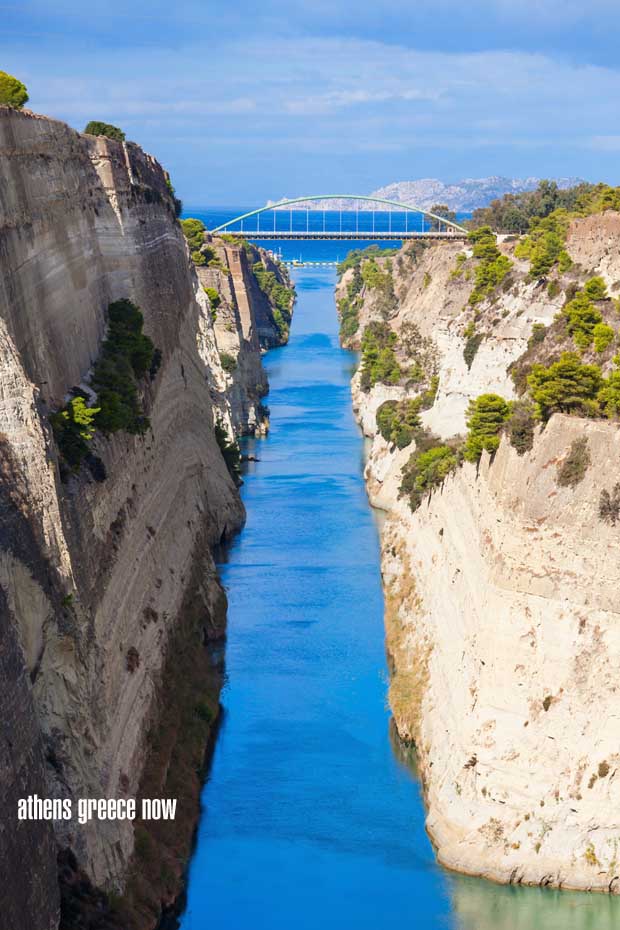 ---
---
View a 1974 image of the Corinth Canal, with the Colonel's Phoenix and Soldier emblem hanging from the bridge.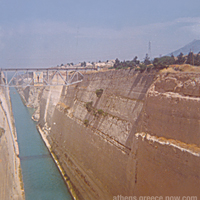 ---
The Acropolis in Athens Greece
The Acropolis - Parthenon and More
---
The Country Cooking of Greece - Amazon - 384 Pages
---

---
Media lists of Greece
List: Greece Newspapers and Media
List: Embassy addresses in Greece, Grocery Stores, More
List: Visiting Greece information and Tourism links
---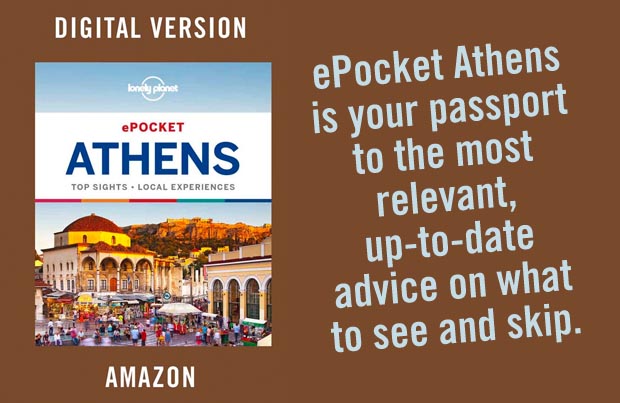 Lonely Planet Pocket Athens (Travel Guide)
---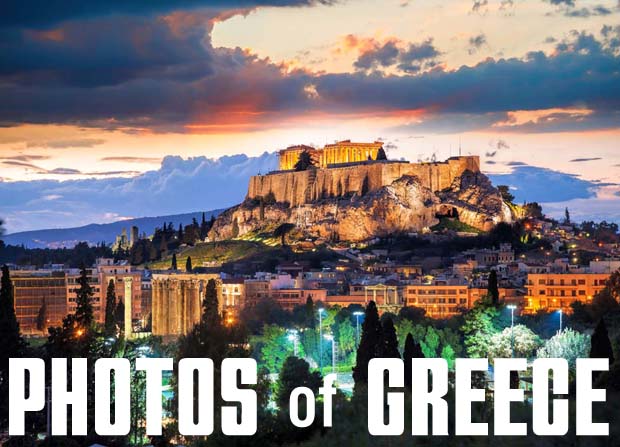 ---
The World Atlas - Greece and Adriatic Region - Amazon
"The Atlas steps into the digital age. A new one-of-a-kind World Atlas covering all parts of the globe with animated maps from Rand McNally and in-depth cultural and historical information. Each episode is dedicated to different countries, containing four distinct features - physical geography, political geography, popular locations, and thematic maps."
---