Greece news 2023
NEWS ARCHIVE - May 2023
---
May 21, 2023
Election 2023 Results
Mitsotakis issues statement on victory – Imerisia [Greek]
Landslide victory – Protothema [English]
Tsipras: in light of the election results, we must make changes quickly – Skai [Greek]
Seat expectations for a five party parliament – IN GR [Greek]
Big win for ND, but no majority – Reuters [English]
Crete goes "blue" for the first time – Liberal [Greek]
Places where PASOK came ahead of SYRIZA – Imerisia [Greek]
Why did SYRIZA collapse? – Kathimerini [Greek]
Almost complete domination by ND – EFSYN [Greek]
Exit polls show how young people voted – Ethnos [Greek]
20 point difference between ND and SYRIZA? – Imerisia [Greek]
SYRIZA Efi Ahtsioglou: results not meeting our expectations – To Vima [Greek]
Looking at a five-party parliament? – Ethnos [Greek]
Triumph for ND? – Iefimerida [Greek] – "As it turns out, we will probably have an eight-party Parliament, if the parties Pleussi Eleftherias and NIKI enter."
ND with double-digit difference over SYRIZA – To Vima [Greek]
ND rep Skertsos rules out cooperation with other parties – EFSYN [Greek]
SYRIZA "Wait for the real results" – Skai [Greek]
ND ahead but no majority so far – BBC
Exit polls showing the winners and the losers – IN GR [Greek]
Voting, political scandals and economic recovery in Greece – Wall Street Journal [English]
Air traffic effected by eruption of Mt. Etna
Story at Greek City Times [English]
Looted artefacts numbering over 100 hundred recovered for Greece
Story at Daily Sun [English]
ECB moves to tighten up with liquidity
Story at Imerisia [Greek]
Looking back on Greek elections from 1974 until now
Story at To Vima [Greek]
---
NEWS ARCHIVE - May 2023
---
---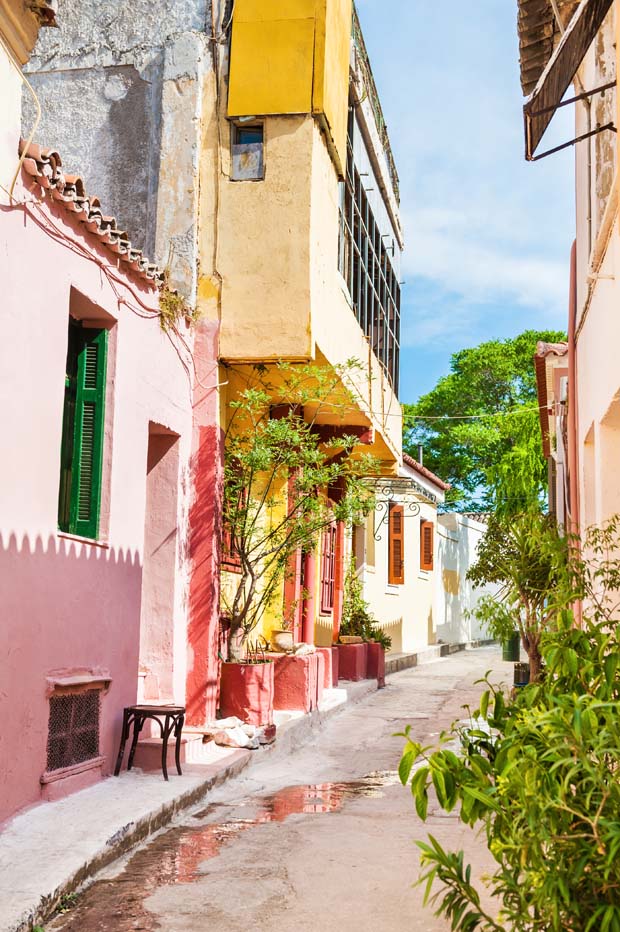 ---
---
You will see Amazon links on this web site because I am an Amazon affiliate. I earn from qualifying purchases.
---
International Real Estate
Buying Real Estate Overseas For Cash Flow (And A Better Life): Get Started With As Little As $50,000
Published by Wiley, 1st edition August 11, 2020, 240 pages
---
Try Prime Discounted Monthly Offering
---
Greece: Biography of a Modern Nation - AMAZON - Published March 2020 - 600 Pages
---



---
Advertisement: I am an Amazon affiliate
Fodor's Essential Greece: with the Best Islands (Full-color Travel Guide)