Greece news 2023
NEWS ARCHIVE - May 2023
---
May 4, 2023
European Central Bank raises interest rates
Story at Greek City Times [English]
Rescue of 39 migrants abandoned by smugglers
Story at AP News [English]
The Parthenon Marbles in the news
Story at OT Financial Post [Greek]
Austria sending two small Parthenon Marbles back to Greece – Art Net
The Elgin marbles are not for Britain to keep – Washington Post [English]
Britain should follow the example of Pope Francis and return Elgin Marbles – Story at Bloomberg [English]
---
---
The five key items for the election
Story at Iefimerida [Greek]
Russia accuses USA of masterminding assassination attack
Story at To Vima [Greek]
Electrical subsidies for June
Story at Skai [Greek]
Possibilities for forming leftist coalition
Story at Athina984 [Greek]
220,000+ square meters of new retail space coming to real estate market
Story at OT Financial Post [Greek]
Europeans are withdrawing funds from bank accounts
Story at OT Financial Post [Greek] - More Real Estate
Aegina bus accident injures schoolgirls
Story at IN GR [Greek]
---
---
Brothers accused in murder of journalist jailed to await trial
Story at eKathimerini [English]
19th Thessaloniki International Book Fair begins May 4
Event features American Literature as a special program, also focus on 1,330 Greek and foreign writers.
Story at Keep Talking Greece [English]
Relatives of Tempe disaster victims seek punishment for those responsible
Story at Athina984 [Greek]
---
NEWS ARCHIVE - May 2023
---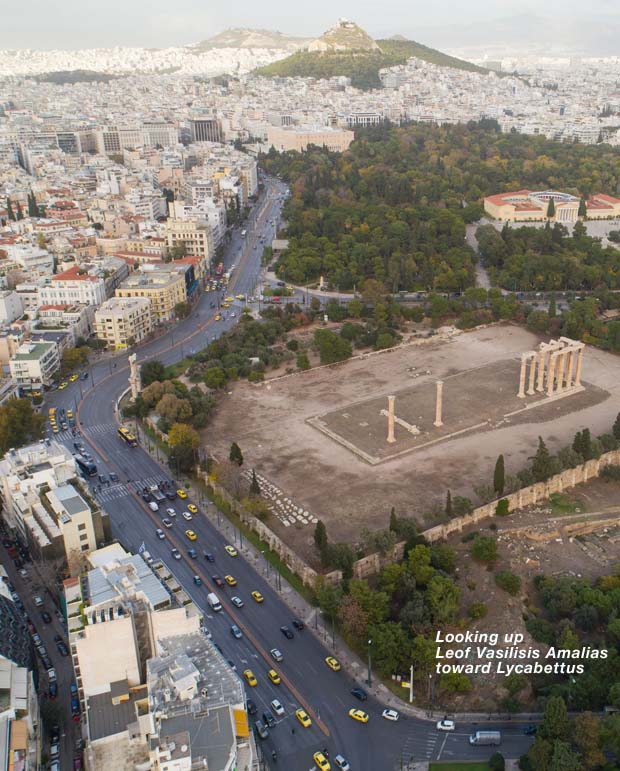 Looking up Leof Vasilisis Amalias toward Lycabettus
---
You will see Amazon links on this web site because I am an Amazon affiliate. I earn from qualifying purchases.
---
International Real Estate
Buying Real Estate Overseas For Cash Flow (And A Better Life): Get Started With As Little As $50,000
Published by Wiley, 1st edition August 11, 2020, 240 pages
---
Try Prime Discounted Monthly Offering
---
Greece: Biography of a Modern Nation - AMAZON - Published March 2020 - 600 Pages
---



---
Advertisement: I am an Amazon affiliate
Fodor's Essential Greece: with the Best Islands (Full-color Travel Guide)