Greece and the economic crisis 2022
NEWS ARCHIVE - July 2022
---
July 2, 2022
How inflation threatens unity of the Eurozone
Story at OT Financial Post [Greek]
Belarus leader Lukashenko Threatens War
Story at IN GR [Greek]
The four-day work week idea
Story at OT Financial Post [Greek]
Edipsos kitten that was kicked into sea has recovered and is having kittens
Story at Eleftherostypos [Greek]
Price rise in ferry tickets begins
Story at Naftemporiki [Greek]
Santorini ferries nearly full
Story at Greek City Times [English]
Fire risk higher on Sunday
Story at Ethnos [Greek]
Anna Korakaki wins gold medal at the Mediterranean Games held in Oran, Algeria
Story at Eleftherostypos [Greek]
Russian oil tanker returns to Piraeus, unable to continue
Story at Kathimerini [Greek]
"Metaverse" security an important topic at OT Forum
Story at OT Financial Post [Greek]
Decisions approaching for purchase of new naval craft
Story at Parapolitika [Greek]
Pandemic case count at 3,708,210
Data at Keep Talking Greece [English]
Temps are going up
Weather at Eleftherostypos [Greek]
Fire risks this weekend
Story at Eleftherostypos [Greek]
€1 million donation to Thessaloniki Holocaust Museum
Story at eKathimerini [English]
Athens emptying to go to the islands
Story at Iefimerida [Greek]
Is Erdogan throwing support behind Tsipras?
Story at Iefimerida [Greek]
Erdogan wants Greeks to choose a different government
Story at Ethnos [Greek]
Fighting the illegal drug trade in Athens
Story at Athina984 [Greek]
Italians picking Greece as number 1 tourism destination
Story at Imerisia [Greek]
Greece goes forward on F35 fighter jet purchases
Story at Euronews [English]
The water shortage in Italy
Story at Ethnos [Greek]
The legendary Flying Dolphin ferries
Story at OT Financial Post [Greek]
---
---
NEWS ARCHIVE - July 2022
---
You will see Amazon links on this web site because I am an Amazon affiliate. I earn from qualifying purchases.
---
International Real Estate
Buying Real Estate Overseas For Cash Flow (And A Better Life): Get Started With As Little As $50,000
Published by Wiley, 1st edition August 11, 2020, 240 pages
---
Try Prime Discounted Monthly Offering
---
Greece: Biography of a Modern Nation - AMAZON - Published March 2020 - 600 Pages
---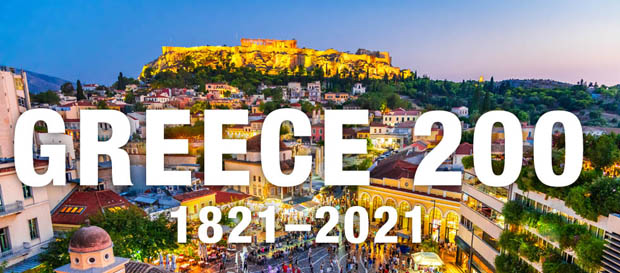 ---
Advertisement: I am an Amazon affiliate
Fodor's Essential Greece: with the Best Islands (Full-color Travel Guide)