Greece and the economic crisis 2020
NEWS ARCHIVE - October 7
October 7, 2020
Collapse of the ruling coalition in Turkish N. Cyprus?
Story at Eleftherostypos [Greek]
Russia condemns moves in N. Cyprus
Story at Reuters [Greek] and at Yahoo [English]
Ruling: Golden Dawn a criminal organization
Story at Los Angeles Times [English]
Golden Dawn criminal activity marked to 2008
Story at Iefimerida [Greek]
Samaras: decision on Golden Dawn a "vindication"
Story at eKathimerini [English]
"Our 17 islands of the Aegean" comment by Turkey's former Secretary-General of the Turkey Ministry of Defense
Remarks by retired officer Umit Yalim in Constantinople - story at Protothema [English]
Pandemic case count at 20,947
Story at Eleftherostypos [Greek]
Health safety map to show "danger areas"
Story at Parapolitika [Greek]
Erdogan: Turkey facing the most important sea battle of the last centuries
Story at UK Express [English]
Reopening Famagusta "complicates" things
Comment by EU Joseph Borrell about Varosha - story at eKathimerini [English]
Golden Dawn rise and fall
Story at Yahoo [English]
Vandalism of Jewish cemetery in suburb of Athens
Story at Jerusalem Post [English]
Turkey searches for Greek submarines
Story at Skai [Greek]
Golden Dawn verdict awaited
Story at Tovima [Greek]
---
---
NEWS ARCHIVE - October 2020
---
You will see Amazon links on this web site because I am an Amazon affiliate. I earn from qualifying purchases.
---
International Real Estate
Buying Real Estate Overseas For Cash Flow (And A Better Life): Get Started With As Little As $50,000
Published by Wiley, 1st edition August 11, 2020, 240 pages
---
Try Prime Discounted Monthly Offering
---
Greece: Biography of a Modern Nation - AMAZON - Published March 2020 - 600 Pages
---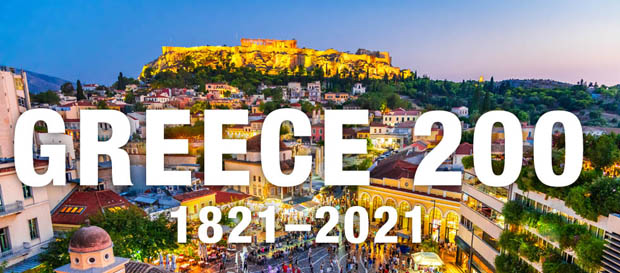 ---
Advertisement: I am an Amazon affiliate
Fodor's Essential Greece: with the Best Islands (Full-color Travel Guide)