Greece and the economic crisis 2019
NEWS ARCHIVE - March 1 - March 7
---
---
March 7, 2019
Decision at Eurogroup meeting Monday not expected
Next tranche payment still under doubt - story at Naftemporiki [Greek]
Unemployment decreased in Dec 2018
Stats at eKathimerini [English]
Turkey's military keeps growing
Story at Washington Post [English]
Photos of turn of the century Greece
Story about remarkable photos by Swiss photographer Fred Boissonnas of Greece circa 1900 - Neo Kosmos [English]
Citizenship gains in Greece and Cyprus
Numbers at in Cyprus [English]
IMF comments on Greek credit status
Story at eKathimerini [English]
---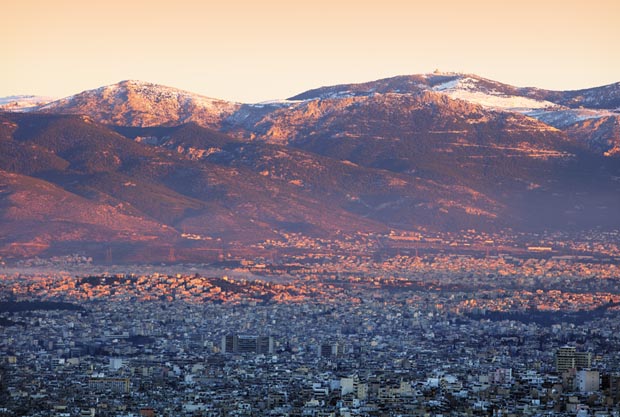 ---
March 6, 2019
Sande: The Greek / French relationship is fraternal
Comment by French Ambassador to Athens, Christophe Sande - story at Naftemporiki [Greek]
Bloomberg celebrates Greek stocks
Story on the recent gains - Bloomberg [English]
Plan for repatriation of Pakistani inmates in Turkey and Greece 
Story at Pakistan Today [English]
Greece has one of the highest naturalisation rates of new EU Citizens
Story at New Europe [English]
RoNM/FYROM to keep anthem
Story at Reading Eagle [English]
The illusion of structural reform
Story at Globalist with a succinct history of the economic crisis. [English]
Cyprus makes official protest to UN about Turkey's explorations
Story on the situation at eKathimerini [English]
Housing cost average increase
First time since 2009 - details at Protothema [English]
Worldwide billionaire list includes 4 Greeks
Story at Naftemporiki [Greek}
---
March 5, 2019
10-year Bond sale
Coverage at Reuters and Irish Times [English]
Demographic news continues to be bad
Report at eKathimerini [English]
Seasonal time shift to end in Europe
Story at Tanea [Greek]
Mati fire prosecutions
Story at Protothema [Greek] and at The Republic [English]
Venezuelan aircraft in Athens
A "mystery" flight from Caracas - story at Tovima [Greek] and updated info at Greek Reporter [English]
Challenge of politics over Cyprus and Turkey
Story at Skai [Greek]
USA trust of Greece and Turkey differs
Focus on the issue of the Russian made S400 anti-aircraft system at Hurriyet [English] and more on the purchase at Protothema [English]
---
Corinth Canal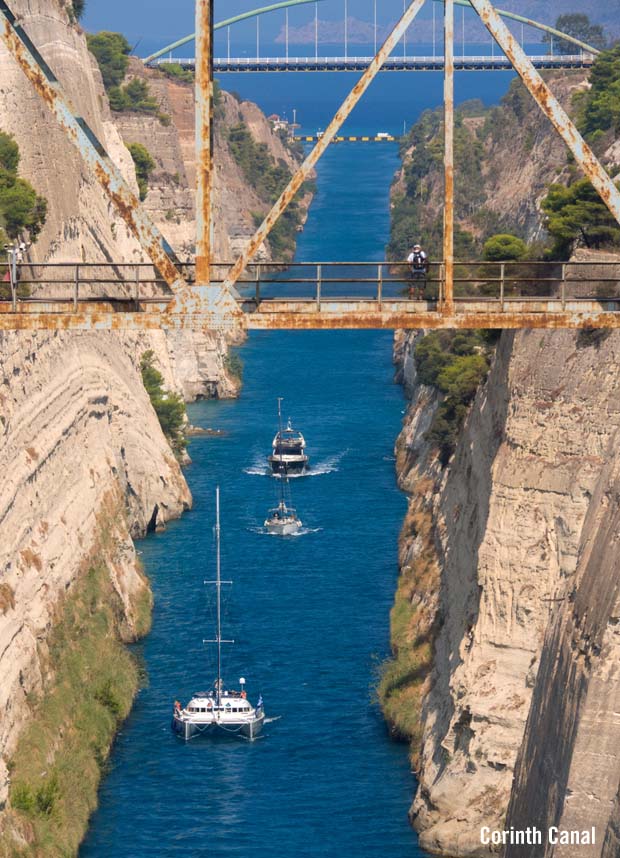 ---
March 4, 2019
10 Year bond sell coming
Story at SF Gate [English]
Moody rating change has not impacted stocks
Story at MSN News [English]
Eligibility rules for home debt program
Details at eKathimerini [English]
Controversy continues on pension repayment
Story at Protothema [Greek]
Athens neighborhoods protest establishment of drug-use zones
Story at eKathimerini [English]
Police protest political reaction to attacks
Story at Skai.gr [English]
New rules on private bank boxes
Story at Tovima [Greek]
The Parthenon Marbles - Video report
Story at PBS [English]
Greek Festival in Sydney, Australia
Story at Neo Kosmos [English]
---
Hymettus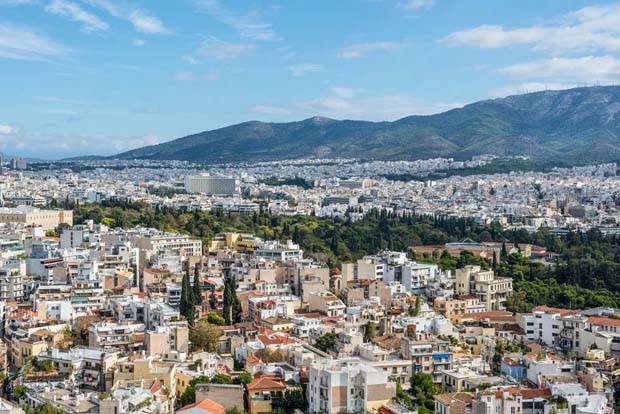 ---
March 3, 2019
Violent actions in Athens and Thessaloniki overnight
Story at eKathimerini [English] and "general lawlessness" at Protothema [English]
Cyprus is being vindicated on its energy plan
Story about the contrasts between the governments in Athens and Nicosia - Tovima [English]
Ottoman mosque on Lesvos to be restored
EU grant money for restoration into museum - Greek Reporter [English]
Yannis Behraki has died
Obit on the famed photojournalist at eKathimerini [English]
Long list of real estate property "packages" and deals being made by banks
Under pressure to reduce NPLs - story at Kathimerini [Greek]
Update on BBC "Slav Minority" article
Under pressure from Greece, BBC has slightly revamped it's article on the "invisible minority" in Macedonia, Greece - story at Neo Kosmos [English]
---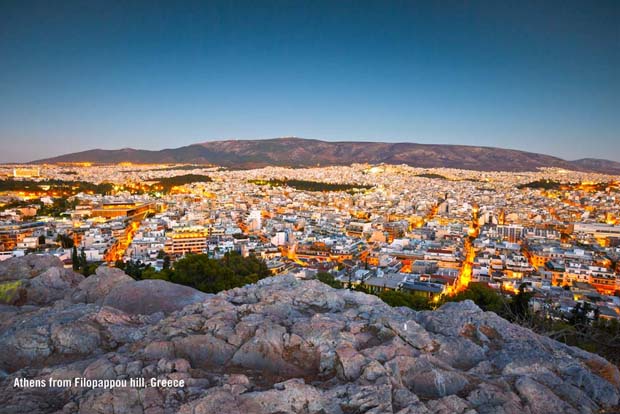 Athens from Filopappou Hill
---
March 2, 2019
Moody gives Greece upgrade
Story at Bloomberg on the good news [English] and at AMNA [Greek]
US Secretary of State Pompeo at next trilateral summit?
Story at eKathimerini [English]
Accusation of Greek voting rights being denied
70,000 Greeks in UK to be refused right to vote? Story at Skai [Greek] and more on other voting matters at Liberal.gr [Greek]
Greece of 2014 vs 2019 is night and day
Story at EFSYN on advances made by current gov't. [Greek]
Is "Blue Fatherland" meant to quieten Erdogan critics?
Story at Tanea on Turkey's naval exercise [Greek]
Acquittal of Georgiou highlights roles of political influence
Story at MSN News [English]
---
March 1, 2019
Greece is still far behind in drilling
Story at Tovima [Greek]
Car bomb in Athens
Coverage at
National Herald [English] (photos)
EFE [Engish]
Tanea [Greek]
ekathimerini [English]
Andreas Georgiou acquitted third time
Story at Greek Reporter [English]
Numbers of deaths from flu going up
Story at Keep Talking Greece [English]
Tourism related jobs to have huge boost over coming decades
Story from the World Travel Tourism Council (WWTC) data at Protothema [English]
---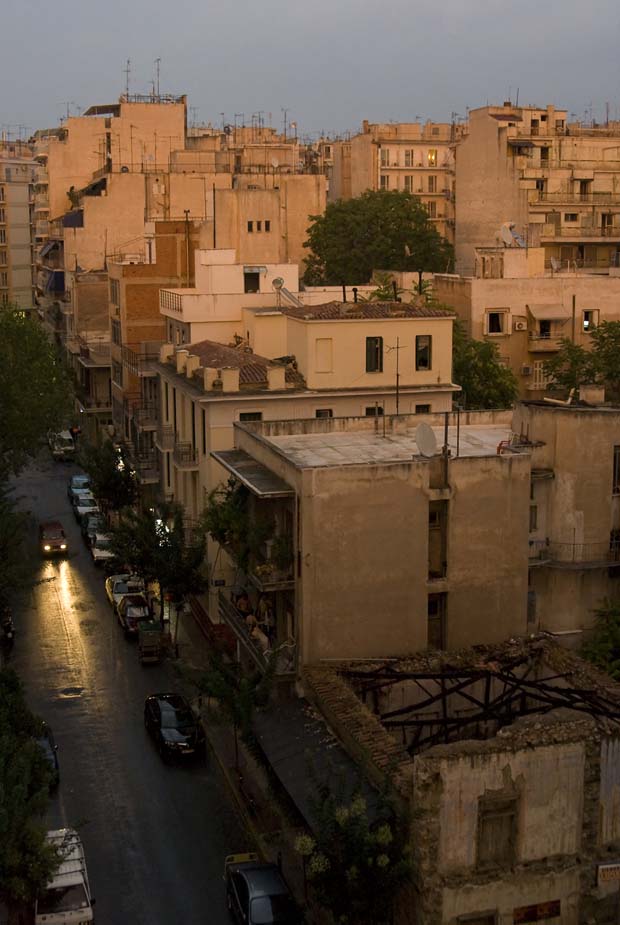 ---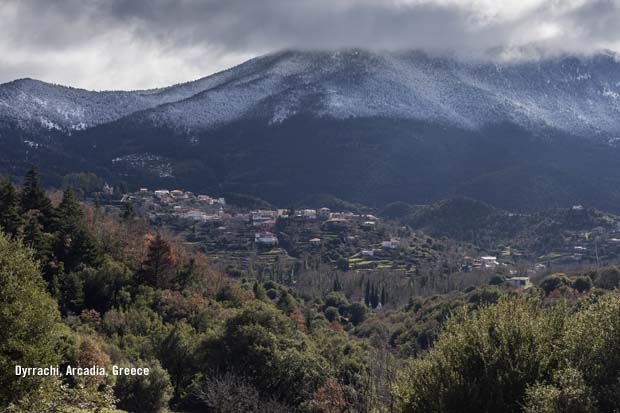 ---
Fodor's Essential Greece: with the Best Islands (Full-color Travel Guide)
---
NEWS ARCHIVE - March 2019
---



---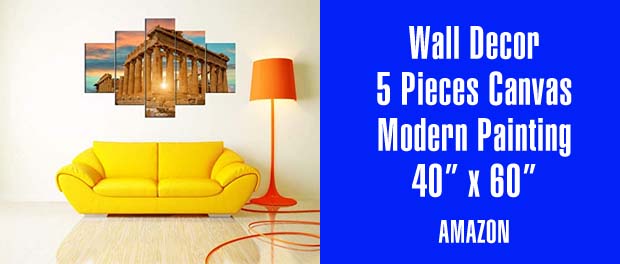 Parthenon Temple on the Acropolis of Athens Greece Artwork Wall Decor 5 Pieces Canvas Modern Painting Wall Art Home Decoration for Living Room Pictures HD Printed Framed Ready to hang(60''Wx40''H)
---
Create Amazon Business Account - save time and money on business purchases with competitive B2B prices and discounts