Greece and the economic crisis 2018
NEWS ARCHIVE - Dec 12 - Dec 20
---
---
The Trip to Greece - online streaming
The Trip to Greece - Steve Coogan and Rob Brydon reunite in Greece for the fourth installment of THE TRIP series in a delightful odyssey of gut-busting comedy.
---
Oxford Greek-English Learner's Dictionary - 1024 pages - Amazon
---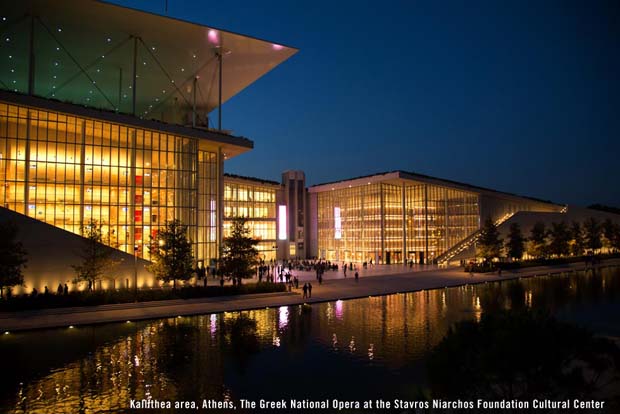 Kallithea Area - the National Opera
---
December 20, 2018
Race to get into debt markets before cash runs out
Central Bank report discussed briefly in Reuters article.
The €350 billion debt bill
ABC 47 on the road ahead for Greek economic recovery - ABC47
Hotel bookings high during Christmas
Story at eKathimerini
Human trafficking or rescue?
Dutch volunteers want to convoy to Greece to get asylum seekers - MSN News.
Meeting in Brussels with Prokopis Pavlopoulos
Discussion on the Greek role in the Balkans and EU - story at New Europe
Agreements reached on Israeli, Cyprus, Greece energy deal
Next it moves to the EU for approval - story at Naftemporiki [in Greek].
Tax office holding debt on 4,199,379
Story at Protothema on €1 billion in debt listed for October.
Complaints about too many amendments
Story at Tovima on travails of immigration policy bill at Parliament [in Greek].
Kammenos: we will crush Turkey efforts to violate sovereignty
Story at Skai.gr [in Greek].
---
December 19, 2018
Jordan, Greece and Cyprus in cooperation talks
Story at Yahoo
Extradiction on Bitcoin suspect proceeds
French request granted by Greek Supreme Court - story at Washington Post and at The Olympian
Sharia law case ruling from two EU courts
Story at Hurriyet Daily about the complexities of traditional applications of inheritance in Greek law courts.
DEPA building large liquefied natural gas ship
Story at LNG World News
Katseli law to be given more time
Story at eKathimerini on this legal instrument for protecting main residences from debt collection.
Israel and Greek natural gas lin up proceeds
Agreement signed - story at Protothema
Budget deal reached between Italy and EU
Story at Naftemporiki [in Greek].
---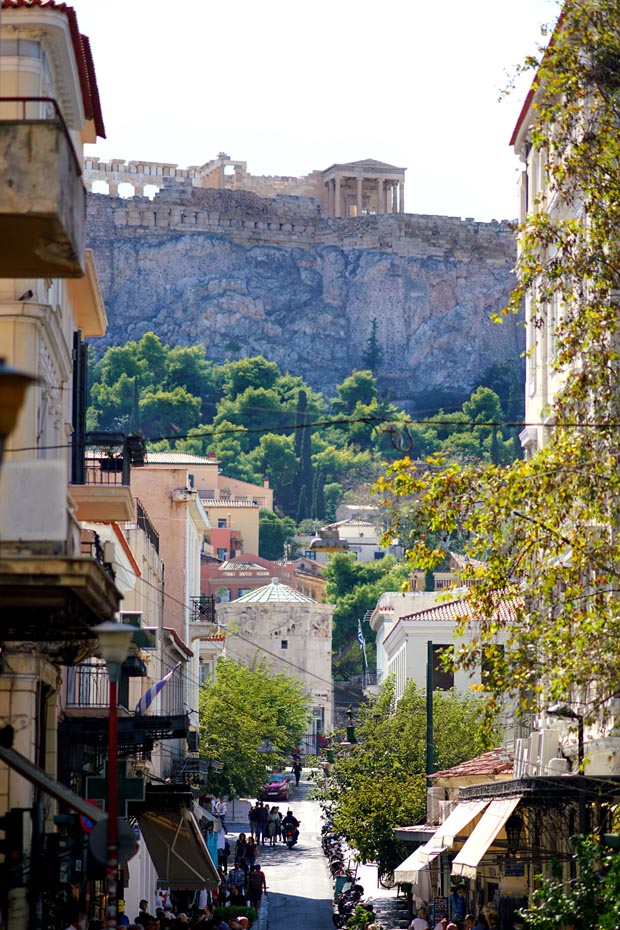 ---
December 18, 2018
EU electricity discount approved
Story at Reuters
Photovoltaic farm tender rescheduled for 2019
Story at PV Photovoltaics Magazine
Nazi-emblem vandalism at Jewish cemetery in Thessaloniki
Story at Algemeiner
Budget debate in realtime
Naftemporiki is hosting a streaming coverage of the 2019 budget debate in parliament.
Coup time?
Article at Irish Times says a coup is unlikely, but possible (this seems to be a UK newspaper theme every Greek election cycle, that there is a possibility of a coup, as if it is forever 1974).
Turkish jets continue airspace violations
Story at Protothema with lists of the violations, also at Naftemporiki [in Greek]. Related news at Tanea, Turkish argument indicates a claim of 75% of Cyprus.
Georgios Katrougalos interview in USA
Interview article with the acting Foreign Minister Georgios Katrougalos at the Washington Times.
Silver mining in Greek (and world) history
Story at Forbes on the importance of the mines at Laurion.
---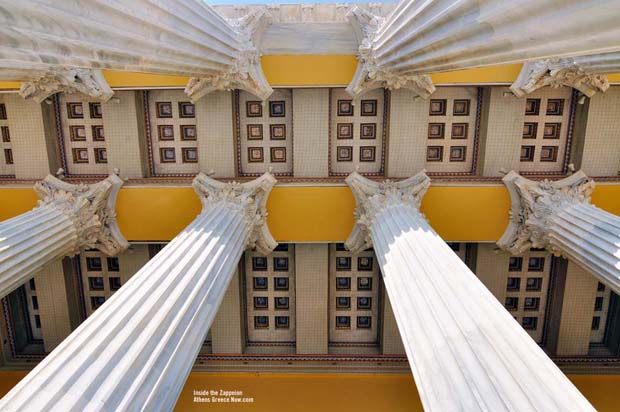 ---
December 17, 2018
Explosion at Skai offices
Story at Reuters about the attack, and Naftemporiki on evidence collection [in Greek].
"Generation Scar"
Story at UK Telegraph on the effects of the austerity program.
Lego Acropolis
Story (and photos) at Xinhua Net on a large scale reproduction of the ancient Acropolis modeled from lego blacks.
Eurostat data indicates satisfaction in self-employment sector of Greek economy
Story at Naftemporiki [in Greek].
Turk fighter jets overfly Anthropophagi and Makronissi
Story at Protothema.
---
Akrotiri Santorini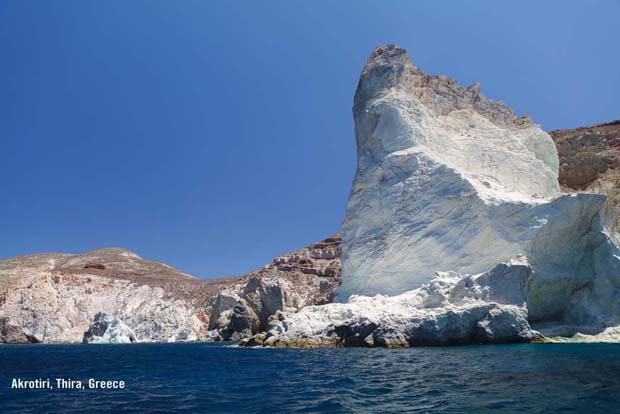 More Santorini
---
December 16, 2018
2019 tourist season could differ from 2018's record rate
Story at Greek Reporter on comments made by President of the Association of Greek Tourist Enterprises (SETE) Yiannis Retsos.
Mati fire death numbers hit 100
Story at Houston Chronicle
Drug bust nails Syrian freighter headed for Libya
Story at Middle East Monitor
Mitsotakis plans tax reductions and investment projects
Story at Naftemporiki [in Greek] on the New Democracy leader's plans, if elected, in the coming voting cycle.
Wess Mitchell sends message for Turkey to not interfere with Cyprus drilling
Interview at eKathimerini with the American US Assistant Secretary of State for European and Eurasian Affairs discussing issues of Greek and American cooperation.
---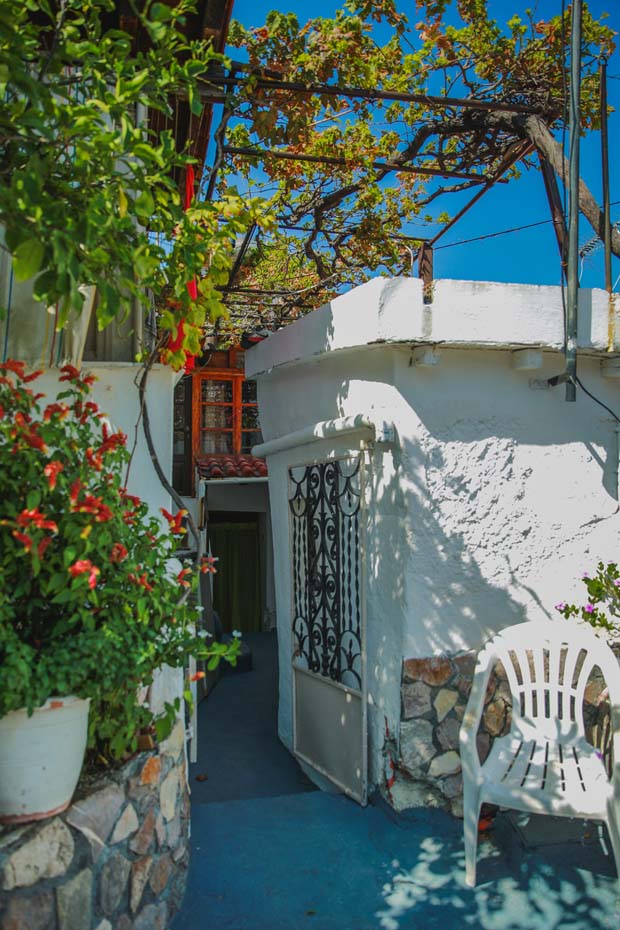 ---
December 14, 2018
N. Cyprus is migrant pass-through point
Story at Greek Reporter
Eurostat data indicates 25% drop in income during crisis
Protothema on the decreasing income values.
Mt. Athos and the Greek-Russian relationship
Story at UK Guardian.
Geminids meteor shower visibility to increase Friday
Part of the 3200 Phaethon - Story at Greek Reporter.
Greece's Got Talent culminates Sunday
Dancers from Cyprus compete - story at Cyprus Mail
The fight between SYRIZA and ND "out of control"
Story at Naftemporiki [in Greek].
"Question of democracy" and private universities
Story at eKathimerini arguing the problems with the ban against private education.
Major New Democracy meeting
Overview at Protothema on the 12th annual meeting, and Tovima with live coverage [in Greek].
---
Plaka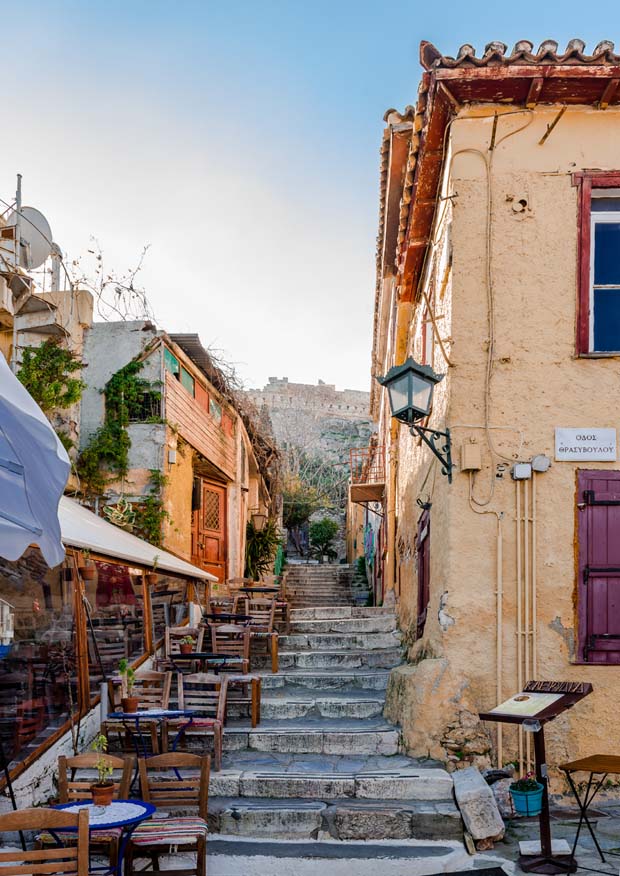 ---
Top 10 Athens (DK Eyewitness Travel Guide) - AMAZON
---
December 13, 2018
The "mountain" of bad loans and the banks
Story at Bloomberg
Exporting gold, or smuggling gold?
Suspects released pending new developments in the case - story at Greek Reporter
The cucumber market now has only Greece and Spain
Story at Fresh Plaza
Polls show ND still ahead of SYRIZA
Story at eKathimerini and Tovima [in Greek].
The Eurozone economic conditions
Statements by European Central Bank President Mario Draghi discussed at Naftemporiki
Washington DC and Ankara
Analysis of the current state of the relationship between Turkey and the USA - eKathimerini
Kammenos pledges to resign if Prespa in acted
Story at Protothema
---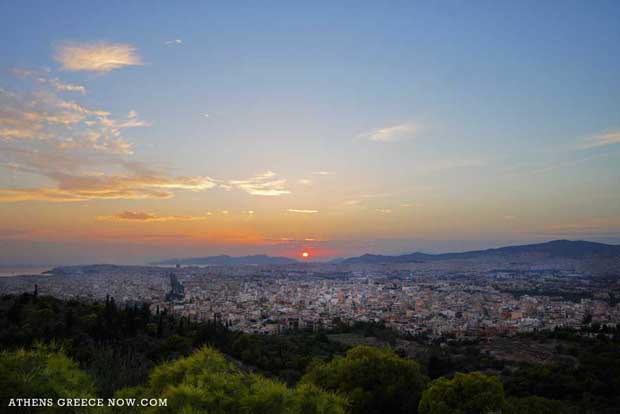 ---
December 12, 2018
Will Larco default?
Hundreds of millions of euros owed in electrical costs to PPC - Story at Reuters
Complaints migrants forced back across Evros
Story at MSN News
€812.5 T-Bills success on Wednesday
Story at Xinhua net
Investment into FAMAR deals with debt issues
Story at Reuters
Rail service to Aigio back in service
Story at Tornos News
Pension cuts officially cancelled
Story at VOA and Washington Post
E-auctions increasingly used by banks
Story at eKathimerini
Abandoned children kept at Agai Sophia Hospital
Story at Tanea [in Greek].
Mitsotakis and Tsipras duel over Prespa
Story at Protothema
---
Acropolis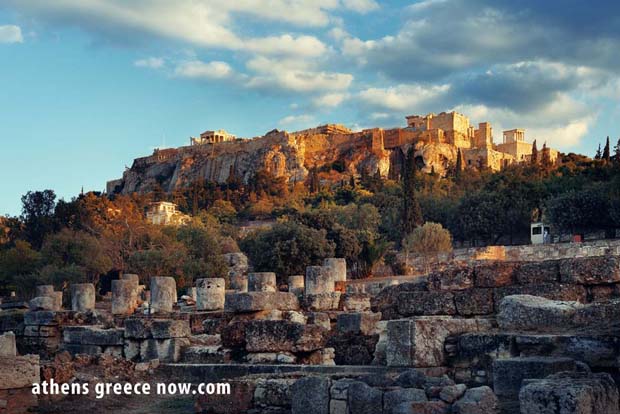 ---
Fodor's Essential Greece: with the Best Islands (Full-color Travel Guide)
---
NEWS ARCHIVE - December 2018
---



---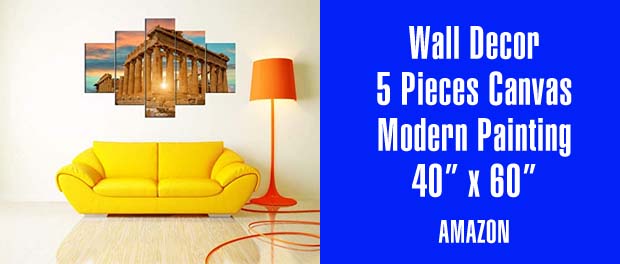 Parthenon Temple on the Acropolis of Athens Greece Artwork Wall Decor 5 Pieces Canvas Modern Painting Wall Art Home Decoration for Living Room Pictures HD Printed Framed Ready to hang(60''Wx40''H)
---
Create Amazon Business Account - save time and money on business purchases with competitive B2B prices and discounts