Greece and the economic crisis 2018
NEWS ARCHIVE - May 16 - May 22
---
---
May 22, 2018
Greece Will Not See Fiscal Gap in 2018/19, Insists Tsipras - Greek Reporter
JP Morgan: Neutral on Greek stocks, sees a dirty exit from the program - Capital GR
Jesus' Tomb-Restoration Project Unveiled in Greece - Greek Reporter
Greece aims to resolve Eldorado standoff over metallurgy plant soon - Reuters
Disappointed Emenike set for Greece return - Punch NG
New floating dock at Piraeus Port Authority receives first large F/B - Naftemporiki
Science and art commingle on new stamps from Greece - Linn Stamp News
---
What changes the government is pushing into the Katseli law - Tanea GR
"The changes promoted by the government, in agreement with the Institutions, move in two ways, the former focusing on weak economic citizens to be able to cope with their obligations and not lose their unique residence, while the second axis aiming at tightening for those who do not pay their loan obligations while they could."
---
EU official: Final debt relief decisions on 21 June - Tovima
"The official welcomed PM Alexis Tsipras' pledge that all preconditions for completing the fiscal adjustment programme will be met by 14 June"
---
Gatineau woman stuck in Greece with rare illness trying new treatment - CDC Canada
"Melanie Bergeron McAndrew, 35, to undergo plasma exchange therapy in hopes of coming home"
May 21, 2018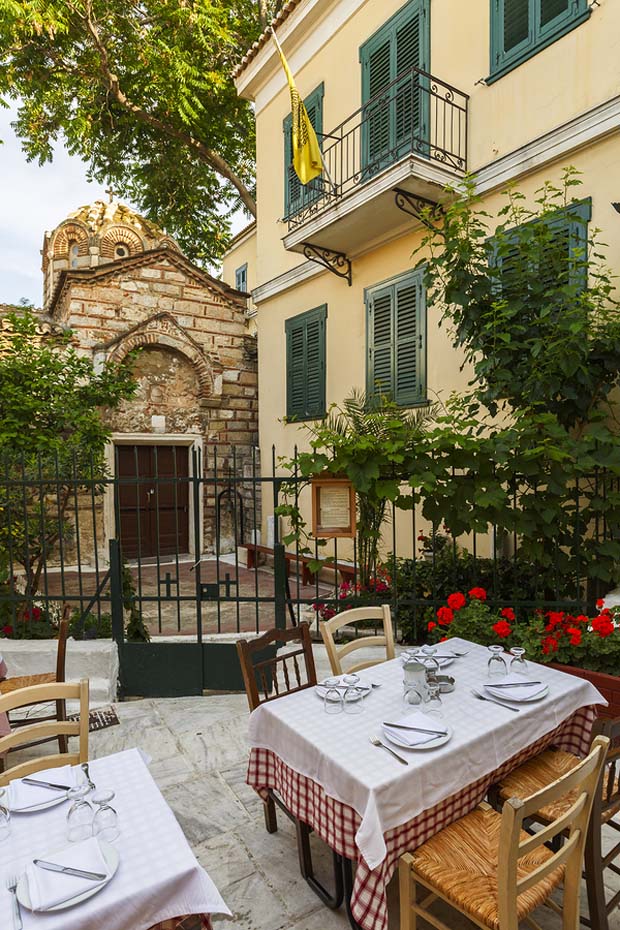 4 charged in Greece over attack on Thessaloniki mayor - Fox News
"One of the suspects allegedly told police he was angry at a recent statement by Boutaris, a liberal centrist, favoring friendlier relations with Turkey."
---
Greek Post-Bailout Growth Plan Targets Banks, NPLs, Business - Bloomberg
"Greece's banks, which passed the European Central Bank's stress tests this month, are still burdened with one of the highest levels of non-performing loans in Europe, at nearly 50 percent of total loans..."
---
Influx via Evros dips as migrants return to Idomeni - eKathimerini
Greece seen meeting fiscal targets, no fiscal gap in 2018-9 - Reuters
Greece's outbound ambassador passes torch - Japan Times
Greece, Lenders Reach Deal on Bailout Review - VOA
---
May 20, 2018
Boutaris - Mayor of Greece's second city beaten up - MSN News
"The mayor of Greece's second-largest city Thessaloniki has been treated in hospital after being beaten up by about a dozen people, officials say. Yiannis Boutaris, 75, was kicked in the head and legs and beaten with bottles by a group of nationalists angry over his appearance at a remembrance event. The mayor, who is known for his anti-nationalist views, was attending a ceremony to mark the killing of ethnic Greeks by Turks in World War One."
Police close to identifying suspect in Boutaris attack - eKathimerini
---
Yildiz: The Aegean is not a whole Greek sea - Naftemporiki
M. Yildiz: "The tension in the Aegean will be avoided if you stop believing it is only a Greek sea" - Liberal GR
Turkey's head of armed forces says country is ready to act in Agean Sea if needed - Protothema
"In a highly provocative statement the Turkish General Chief of Staff, General Hulusi Akar said the Turkish armed forces were ready to carry out their duty in the Aegean Sea and the Mediterranean."
---
FYROM's main opposition party rejects name proposal - ekathimerini
Greece Steps Closer to Completing Bailout Review - Wall Street Journal [Paywall]
Greek government, institutions reach staff level agreement - Athens News Agency
---
May 19, 2018
Greeks trust charities more than state, survey shows - eKathimerini
Tsipras surprises in Parliament: Expresses support for expat Greeks' right to vote in their place of residence - Naftemporiki
Greece celebrates Int'l Museum Day - Xinhuanet
Greece stocks lower at close of trade; Athens General Composite unchanged - Investing.com
How China's military expansion threatens U.S. interests - CBS 8
Athens Military Music Festival held at Zappeion, Greece - Xinhuanet
---
May 18, 2018
Trump's Iran Move May Swamp Greece - NY Times
"Ankara's worsening relations with Washington and European capitals over a host of issues have led to more pressure on Greece: a sharp increase of immigrants and refugees crossing from Turkey in recent months, the ongoing detention in Turkey of two Greek soldiers who strayed across the border in early March and a series of confrontational military actions by Turkey. These all highlight the dangers that Greece faces as the European Union's frontier state in a turbulent region."
---
Cyprus, Malta, Greece want EU red tape cut to boost shipping - Yahoo
Looking Through The End Of The Third Programme - Seeking Alpha
Travel Troubleshooter: Expedia misspelled her baby's name. Will she be able to fly to Greece? - Star Tribune
---
May 17, 2018
Finance
Sovereign bonds take a pounding - Naftemporiki
Pensions and development cuts are coming - Liberal GR
Vietnam, Greece to boost trade revenue - VOV World
Greece to cut 2018 economic growth forecast to 2.0-2.1 percent - finance ministry official - Reuters
Greece extends Hellenic Petroleum deadline to May 30 - MSNNews
Italy is thinking about taking a $250 billion writedown that has traders starting to freak out about Greece - Yahoo
Time is ripe for lifting of capital controls, Pitsiorlas says - Capital GR
Creditors complain of delays in reforms, Athens optimistic - Tovima
Politics
The Sofia summit: towards connectivity instead of integration - EFSYN
Refugees
One in Eight Asylum Seekers in Greece are Lone Children - Greek Reporter
Time running out for 111-year-old refugee stranded in Greece - Euro News
FYOM
Macedonian PM sees solution to name dispute with Greece in June - MSN News
Tsipras Meets FYROM Leader on Naming Dispute - Greek Reporter
Turkey
Eight Turkish servicemen want asylum and travel documents to leave Greece for another country - Protothema
New Democracy MEP visits Greek soldiers in Turkish prison - Protothema
More News
What can you buy for €95,000 in Greece, Spain, France and Kerry? - Irish Times
---
The Greek diaspora and the right to vote - eKathimerini
"...As for the argument that many of those who live outside of Greece are not interested in the country, a view that one could not describe as absurd, I think even here there is a simple answer: Those who are not interested in what is happening in Greece and who governs the country would probably not vote anyway... "
---
Byzantine Church on Greek Island Wins European Heritage Award - Greek Reporter
"The 8th century church was chosen for its unique frescoes that were reconstructed by a joint Greek and Swiss team. This restoration meant Greece was one of the outstanding European heritage success stories in the awards' Conservation category for 2018."
---
2018 World Cup of Pool - Wins for Greece, England and USA - AZ Billiards
"The three evening session matches went true to the seeding as Greece, England and the USA enjoyed victories in the opening round of the 2018 World Cup of Pool at the Luwan Arena, Huangpu District in Shanghai."
---
May 16, 2018
Greece's creditors back in Athens as bailout draws to close - MSN News
"The creditors' attention will focus on the continued supervision of Greece's fiscal adherence, which Greek Finance Minister Euclid Tsakalotos has termed "enhanced surveillance". While assessments have taken place every six months in other post-bailout countries, monitoring visits are likely to be more frequent in Greece's case, Tsakalotos told the Financial Times last month."
---
Rating firms refute Tsakalotos - eKathimerini
Greece and Turkey's tense rivalry swells over land and sea - csmonitor.com
Greece changes asylum rules to fight camp overcrowding - ABC News
'Some distance' left to solve Macedonia name row - MSN News
---
You will see Amazon links on this web site because I am an Amazon affiliate. I earn from qualifying purchases.
---
International Real Estate
Buying Real Estate Overseas For Cash Flow (And A Better Life): Get Started With As Little As $50,000
Published by Wiley, 1st edition August 11, 2020, 240 pages
---
Try Prime Discounted Monthly Offering
---
Greece: Biography of a Modern Nation - AMAZON - Published March 2020 - 600 Pages
---
NEWS ARCHIVE - May 2018
---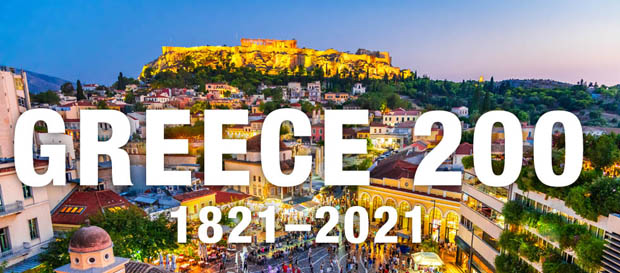 ---
Advertisement: I am an Amazon affiliate
Fodor's Essential Greece: with the Best Islands (Full-color Travel Guide)
---