Greece and the economic crisis 2017
NEWS ARCHIVE - April 18 - April 23
---
---
April 23, 2017
I.M.F. can't make up its mind on Greece
The word is apparently "reluctance to commit" - story at NY Times
---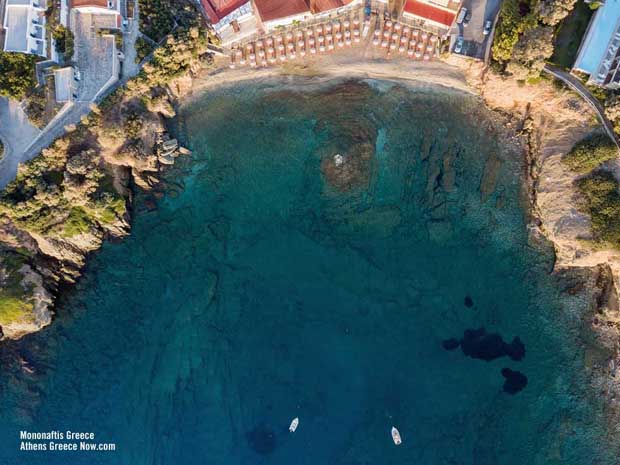 ---
April 22, 2017
Schaeuble Says Greece to Blame for Delays in Bailout Program - Bloomberg
"It would have been possible to continue the mission in Athens immediately in the week after Malta," said Schaeuble. "This was not possible during the Greek Easter break."

In a statement on Friday, IMF Managing Director Christine Lagarde said she had a "constructive dialogue" with Greek Finance Minister Euclid Tsakalotos "in preparation for the return of the mission to discuss the two legs of the Greece program: policies and debt relief."
---
MOF: The surplus did not come via default - Ethnos
"According to preliminary measurements of the Greek Statistical Authority (ELSTAT), the budget of 2016 showed a primary surplus of 3.9% of GDP, well above the mnimoniako target of 0.5%."
---
I.M.F. Torn Over Whether to Bail Out Greece Once Again - IMF - NY Times
"This is where it gets especially fraught," said C. Randall Henning, a specialist on global financial institutions and governance and the author of "Tangled Governance: International Regime Complexity, the Troika, and the Euro Crisis," a new book that chronicles the fund's tortured relationship with Europe during the crisis.

"The fund is digging in its heels, but if the pattern of brinkmanship that the Europeans and the Greeks have practiced in the past prevails, you will see more instability in the markets," he said. "This is definitely creating anxiety — both within the fund and within national governments."
---
Greece Surpasses Creditor Target With Strong Budget Surplus - WSJ
"Greece on Friday said it had achieved a primary budget surplus eight times higher than its bailout target, a closely watched figure set as a condition for its international bailout program.

The news comes at a critical time for Greece, which has been at odds with its creditors over the country's fiscal performance..."
---
April 21, 2017
Greece beats a key bailout target for 2016 - Fox
"The surplus figure published Friday — which tallies excludes debt servicing costs — could provide some relief for the country's left wing government, which is struggling to overcome a disagreement with bailout lenders on unfreezing its rescue loans. The country would need new loans by July, when it faces a spike in its debt repayments."
---
Part-time work is on the rise - eKathimerini
"In its weekly bulletin yesterday, SEV noted that in a period of crisis part-time work may be obligatory for both enterprises and workers, but it is also becoming an increasingly growing practice all over the world, facilitating companies to better regulate their operational costs according to demand fluctuations. It also allows workers to select a type of employment that offers reduced hours."
---
Greece says 2016 primary surplus hits 4.19 percent of GDP, under bailout terms - Fiscal Times
"It is more than eight times above target," [Dimitris Tzanakopoulos] said in a statement, confirming what an official told Reuters earlier.

"Therefore, the targets set under the bailout program for 2017 and 2018 will certainly be attained."
---
Lenders' experts to return to Athens next week: EU's Moscovici - Reuters
"The delay of two weeks was mainly for technical reasons, Moscovici said, adding some finishing touches to the Malta agreement would be put at talks in Washington, on the sidelines of the annual meetings of the International Monetary Fund."
---
Greece Blows EU-IMF Bailout Targets Away With Strong Budget Performance - US News World Report
"Data released by Greek statistics service ELSTAT -- to be confirmed on Monday by the EU -- showed the primary budget surplus at 3.9 percent of gross domestic product last year versus a downwardly revised 2.3 percent deficit in 2015.

This was calculated under European System of Accounts guidelines, which differ from the methodology used by Greece's in bailout deliberations."
---
April 20, 2017
Greece on alert after anarchist group sends parcel bombs to European leaders - Vice News
The intercepted parcel – containing a small scale explosive mechanism – had most likely been mailed by a group known as the conspiracy of fire cells (CFC), an organization that's been active in Greece for the past decade and is considered by many to be the most dangerous anarchist group in the country.

....Despite finding themselves on high priority target lists with the U.S. State Department and Europol, CFC still managed to organize a bomb attack on Georgia Tsatani's (a public prosecutor) residence in central Athens a few months ago, and are generally considered to be behind more than 150 incidents over the past eight years.
---
What showed in the autopsy of the four killed in helicopter - Ethnos
"All four people brought injuries to the body and head, which were consistent with the fall and the crash of the helicopter." This was stated to ANA-MPA coroner Roumpini Leontari which yesterday completed the autopsies of soldiers who lost their lives in fatal helicopter crashed in Sarantaporo Elassona."
---
Greece exceeding surplus target but IMF doubtful about future performance - eKathimerini
"The source told Bloomberg that, according to the Washington-based organization, at least half of the primarily surplus for 2016 came from one-off measures rather than structural reforms with a long-term impact."
---
Greece Hits a Bailout Target. The IMF Is Not Convinced - Bloomberg
"The Hellenic Statistical Authority is set on Friday to unveil data on last year's primary surplus, which Eurostat is expected to validate on Monday. The surplus will be close to 4 percent of gross domestic product, according to a finance ministry official who asked not to be identified in line with policy. The bailout target was for a primary surplus of 0.5 percent of GDP."
---
Greece Climbs 7 Spots in Tourism Competitiveness - Argophilia
"The forum report suggests that Greece should "focus on making its business environment (103rd) friendlier, with lower impediments to FDIs, reduced taxation on profits and enhanced efficiency of the legislative system". The experts at the WEF also recommended Greek businesses ramp up efforts to "become more ICT ready (51st)". According to this report, and to our own studies, Greek businesses still make little use of new technologies for business-to-business (98th) and business-to-customer (82nd) transactions. Improving its visa policies (73rd) is another measure that would impact revenues and international arrivals. Greece had 23,599,455 international tourist arrivals, with some $15.6 billion in inbound tourism receipts and an average of $664 dollars per visitor."
---
April 19, 2017
Greece set to miss budget surplus target, warns IMF - Financial Times
"Fiscal forecasts published by the IMF on Wednesday showed they expect Greek government income to exceed spending, excluding debt interest, by 1.8 per cent of national income this year, after a surplus of 3.3 per cent in 2016.

But Athens' surplus is then forecast to increase only marginally to 2 per cent in 2018 — well short of the 3.5 per cent target that is part of Greece's bailout programme."
---
April 18, 2017
Sales dropped further this Easter on uncertainty - eKathimerini
"Retailers are reporting a slide between of 4 and 5 percent in the first half of April, which ties in with the declining course of retail turnover since the start of the year. ESEE is expressing fears that the entire first half of the year may undercut projections."
---
4 dead, 1 hurt in army helicopter crash - Fox
"The incident occurred Wednesday, north of the town of Elassona, some 450 kilometers (280 miles) northwest of Athens."
More Coverage:
Three days of mourning declared by armed forces over deadly helicopter crash - eKathimerini
---
Turkey's Erdogan says he is not a dictator - John Bachelor Show
Online audio recording from the Bachelor Show radio program. Bachelor speaks with Gregory Copley from Defense and Foreign Affairs, the Washington DC Think-Tank and publication house. Copley talks about Erdogan's recent history and his progression through the steps of dictatorship, and speculates about the danger of war with Greece (in a bid to distract Turkey's citizens from their retracting economy and a growing internal civil war) and also speculates Turkey may simply absorb Northern Cyprus into Turkey proper.
"Pres. Recep Tayyip Erdogan has now embarked on a revival of Ottomanism and a Turk-centric caliphate which is being cloaked, to a degree, by modern trappings. Assessments by the International Strategic Studies Association, publisher of GIS and Defense & Foreign Affairs Special Analysis, indicate that the process by which Pres. Erdoğan reached this point was carefully scripted, including the manipulated "false coup" of July 15-16, 2016, which gave the impetus for him to purge the system and society of many of his opponents. The growing politicization of all legal and security elements in Turkey enabled him then to strongly structure the way in which the April 16, 2017, referendum would take place."
---
On freight trains, migrants in Greece seek new routes north - Reuters
"...they monitor freight trains heading to central Europe. Whenever trains stop in the station, the migrants try to sneak into their compartments or jump in between wagons.

If they're lucky, they make it across unnoticed. Some said they plan to get off before the border and continue on foot. Often, they are arrested by Macedonian guards and sent back to Greece. No one can say how many have made it. A Greek government spokesman was not immediately available for comment."
---
Greece to host 10 countries for 'Forum of Ancient Civilizations' on April 24 - Tornos
"The forum is an initiative of Foreign Minister Nikos Kotzias and invitations were sent jointly with Chinese counterpart Wang Yi. Apart from Greece and China, the countries invited are Egypt, Bolivia, India, Iraq, Iran, Italy, Mexico and Peru, who represent ancient civilizations such as the Egyptian, the Roman, the Persian, the Chinese, the Mesopotamian, the Mayas, the Incas, and those of the Indus Valley.

The ten countries represent more than 40 percent of the world population and are at the center of international political developments in the Americas, Europe, Asia and Africa."
---
Indian warships stop in Greece on overseas deployment - Naval Today
"The visiting ships are part of the Indian Navy's Western Naval Command and are based in Mumbai. The task group is headed by Rear Admiral RB Pandit, the Flag Officer Commanding Western Fleet, who is flying his flag on the indigenous guided missile destroyer, INS Mumbai."
---
Greek Paganism legally recognized as 'known religion' in Greece - wildhunt
"...Yesterday the Secretary of the Supreme council of Ethnic Hellenes (YSEE) announced that after more than twenty years of struggle, the Greek state has finally recognized the Hellenic Religion as a 'Known Religion' according to paragraph 17 – the only form of recognition for a religion in Greece. The mentioned paragraph includes the permission to build a temple as well as the right of public exercise of any recognized religion."
April 18, 2017
Is Greece insurances a Weapon A Chinese against Europe?
If you have any fears about China's spreading influence, this GR article will not put away that uneasiness - Greek Reporter
New marathon negotiations in face of May 22 deadline
Good overview of the coming hurdles to get Greece into the QE program - Naftemporiki
The five regions that are ranked least competitive
Story about Ionian Islands, Western Greece and others - Tornosnews
---
NEWS ARCHIVE - April 2017
---
---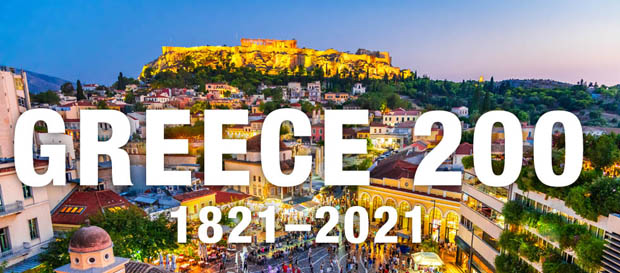 ---
Advertisement: I am an Amazon affiliate
Fodor's Essential Greece: with the Best Islands (Full-color Travel Guide)